elder Thomas King's Green Grass, Running Water world "bent" "fix." This task explore ways American Indian literature helps imagine ways fix bent things world explain findings matters world.
Most people are likely to acknowledge that society has severe problems and that urgent action needs to be taken in order for it to be able to recover from a moral point-of-view. Powerful bodies have always had the tendency to persecute minorities and groups that have generally been unable to stand up for themselves. Thomas King's 1993 novel "Green Grass, Running Water" discusses in regard to how the world is bent and describes particular characters as they vainly try to fix it. It is very probable that the writer wants his readers to accept the impossibility related to changing human nature and uses satire with the purpose of having them considering accept that society is broken. Similarly, Joseph Boyden's manuscript "Three Day Road" and Irvin Morris' book "From the Glittering World: A Navajo Story" present Native American characters in their struggle to understand how society works without abandoning their cultural values. While these writers intended their writings to have Native Americans in general understand more regarding their background, they mainly wanted to influence the international public in acknowledging that history contains a great deal of examples involving a presumably civilized nation invading foreign territories and persecuting people there with the purpose of exploiting them and their resources.
Don't use plagiarized sources. Get Your Custom Essay on
Acknowledging that society has severe problems
Just from $9/Page
King employs both humor and philosophy in telling this story and people are likely to enjoy the reading both from an amusing and from an intellectual point-of-view. The complex way that the story is told makes it possible for readers to come up with diverse interpretations of it, especially considering the multitude of characters and the fact that each of them is determined to express his or her perspective in regard to the world as a whole. One of these interpretations concerns people's general inclination to exploit others with no regard to the harmful effects that their actions have on these respective individuals. King uses water as a means to demonstrate that the world's flaws affect all individuals, regardless of their social status or particular characteristics. Water apparently acts as a catalyst assisting people in recovering from the damaged state that has come to affect every aspect of society.
King felt the need to express a story told from the perspective of a minority and used subjectivity without hesitating to have his readers acquainted with his position. Even with that, it is difficult to determine whether he felt that there was someone in particular that he could blame for the suffering endured by his community. It seems that King is simply interested in presenting society with his legacy and in raising people's awareness concerning how it is wrong to allow themselves to be governed by humanity's general need for profit. Boyden also addresses this matter and actually makes it possible for readers to understand that all people are the same, regardless of their backgrounds. In his attempt to do this, he contrasts between Elijah and Xavier, two Native Americans, as they employ different attitudes in dealing with the concept or warfare. While the former appears to enjoy being an active part of an immoral society by feeling no hesitation about murdering human beings, the latter has difficulty understanding the general purpose of war.
The world has reached a stage when people are only interested in their own well-being and where most individuals are reluctant to help others without profiting from the enterprise. Egoism presently dominates people's thinking and prevents them from understanding that they first need to support morality in order to make society a better place. In addition to discussing Native American concepts as a result of his background, it is likely that King addresses this topic because he wants to emphasize that the U.S. government has severely altered the lives and traditions of Indian-Americans throughout the recent centuries. It is not necessarily that the writer blames the authorities for the fact that natives presently suffer, as he actually blames humanity as a whole and concentrates on having people comprehend that the world is bent and that it is very important for individuals to go at the root of the problem in order to attempt to remedy things.
King's allusion to Native Americans and how they were exploited by the American government does not apply to a single culture, as there are a series of cases throughout history that involve individuals who were persecuted by communities that had the power to do so. The era of colonialism fueled nations in entering conflicts against groups that were innocent with the purpose of robbing these respective individuals of their resources or simply in order to expand their sphere of influence.
Boyden's manuscript relates to how society came to be negatively affected by people's need to learn from each-other. The masses are apparently unable to filter information they receive and end up believing in concepts that can harm them. Elijah, one of the central characters, apparently had trouble understanding the difference between right and wrong because he was unable to learn more about his cultural identity. This made it difficult for him to cope during the war and he failed to understand that he was actually hurting other human beings through being interested in seeing blood. In spite of Elijah's pretentious portrayal, it gradually turns out that he fell victim to a changing world as he no longer had an understanding of humanity. The fact that he was raised in an environment that had nothing to do with his background and focused on having him ignore his past played an essential role in destroying his sense of personal identity.
The colonial period is generally considered to have begun in the late fifteenth century and to have ended during the second half of the twentieth century, at a moment when many cultures had already been destroyed and as some of the world's greatest powers acknowledged the damage that they inflicted on nations they conquered. Stories regarding colonialism typically culminate in the conquest of the American continent and the harm that it caused to the natives. King employs a different strategy from most storytellers through relating to a larger context involving the world as a whole. The writer provides readers with the information that it is important for them to refrain from employing prejudice in considering the conquest of the Americas. Even though he does this (by frequently having his characters speak of the suffering that their people experienced as a consequence of being persecuted), he wants the rest of the world to express acceptance in regard to colonizing nations because they simply acted as a result of their human character intervening and influencing their thinking. King underlines that people need to understand both colonizing nations and nations that are colonized in order to fully comprehend the process of colonization (Cox, 219).
Colonized societies usually experience psychological and physical change as they are conquered, considering that colonists impose their cultural values on the communities that they overcome. King refrains from using stereotypes in his novel and this is probably one of the reasons that influence readers in thinking of the bigger picture that the book addresses. He is, however, interested in presenting people with the concept that individuals that have a background in being colonized are generally affected by the experiences of their ancestors ('Ecological Imperialism' and Thomas King's Green Grass Running Water).
Considering that the nineteenth century has been a period filled with events related to colonialism and expansion in general, many world powers believed that it was essential for them to act as they still had the opportunity to do so. Japan acted in accordance with the "bent" nature of humanity and the Meiji government proceeded to extend its influence over Korean territories, even with the fact that the Koreans did not express any interest in collaborating with Japan. The Japanese appeared to express interest in European thinking by the late nineteenth century and along with opening their minds regarding Western thinking, they focused on securing their place as one of the greatest powers in Asia. Matters were tensioned when considering Japanese-Korean relations ever since the late nineteenth century, as the Japanese wanted to improve their relationship with Korea through putting across diplomatic attitudes.
As Japan strengthened its position in Asia after the Ruso-Japanese War of 1904-1905, conditions became critical when considering Korea's standing in the matter. Other great powers from around the world expressed interest in improving relations with Japan and did not hesitate to support it by recognizing its role as having one of Asia's most powerful nations. The U.S. played an important part in this enterprise, as it signed the Taft-Katsura agreement meant to provide the Americans with authority over the Philippines and the Japanese with control over Korea.
In spite of the fact that South Korea is presently one of the most technological advanced nations in the world, Koreans do not have the maturity displayed by contemporary Native Americans when considering their ability to understand what their people experienced during the colonization of their lands. American Indian literature assists people in understanding the complexity related to colonialism and enables them to feel less prejudiced about the concept. Native American writers are determined to have the world know that their ancestors suffered greatly and that all colonized nations experienced distress because they were oppressed, but are reluctant to blame a single body for what happened to them. Considering that the colonization process involved a series of players, it seems natural to approve thinking expressed by this people. While Korea experienced colonialism less extensively, its people suffered significantly under Japanese rule (Imperialism, War, and Revolution in East Asia: 1900-1945; Korea as a colony of Japan). Conditions are not necessarily similar when considering Native Americans and their role in the U.S., as in spite of the fact that they were provided with better technologies through the years, they experienced suffering as a consequence of having their culture destroyed by a word that was unwilling to accept them as they were.
To a certain degree, people in Korea experienced a similar fate to Native Americans in the first years of European colonization, as both cultures were suppressed using violence and as foreign military dominated most environments. Taking on a typical human attitude, the Japanese did not hesitate to use aggression as a tool to have people in Korea subject to their power. They robbed these people of their resources and they virtually denied them the right to be normal citizens of their own country (Imperialism, War, and Revolution in East Asia: 1900-1945; Korea as a colony of Japan). Colonized nations experience dehumanizing experience because they are forced to accept authoritarian figures who are solely concerned about their personal interest (Buzo 51).
From a material point-of-view, Korea has also collected several benefits during colonial rule, as it experienced technological and social progress. However, this development is mainly believed to be caused by the fact that the Japanese wanted to reinforce their territories and have a more powerful inland influence. A nation cannot possibly be the same at it was before consequent to being colonized. While people in Korea advanced in a series of domains across the thirty-five years that they spent under Japanese control, they also had their thinking and their personal identity seriously affected by this venture (Buzo 25).
Instead of expressing enjoyment as the Second World War ended with the Japanese surrendering, people in Korea were confused, as many of them were no longer able to identify with a particular community and had trouble adjusting to the requirements of a reformed society. The fact that they were among the most technologically advanced nations in Asia did not provide them with enough to put their past behind. Being the victim of abuse inflicts long-term traumas in an individual and Japanese colonization of Korea similarly induced feelings related to distress in Koreans. People in Korea experienced even more turmoil in comparison to Native Americans as the country was separated into two separate governments: the Republic of Korea (South Korea — the American zone) and the Democratic Republic of Korea (North Korea — the Soviet zone). Korean happiness resulting from the war was short-lived as a civil war broke out between Korea's two governments on account of the ideology expressed by each of the two (Imperialism, War, and Revolution in East Asia: 1900-1945; Korea as a colony of Japan). Through studying Native American literature, one is more likely to understand that division among people can result from the fact that they are provided with different ideologies. Similar to how Elijah and Xavier were raised in different environments, South Korea and North Korea had access to teachings from the West, and, respectively from the Soviet Union.
It is difficult and almost impossible to describe feelings experienced by a nation after going through a decolonization process. One would practically have to be a part of that community in order to be able to comprehensibly explain the exact sentiments he or she feels during these moment and the feelings that he or she has in regard to society in general. People probably feel disappointment, given that they belong to a world where many leaders are hypocrites and where no one expresses special interest in their pains. Great powers simply come and go and they receive little to no penalties for the damage that they inflict on their victims. Also, their victims are provided with the task of quickly recovering and reintegrating society as if nothing happened to them. While people in South Korea were more successful in this endeavor, North Koreans experienced great difficulties as they struggled to cling on to their convictions and be accepted by a global community that did not necessarily want to resolve their problems. To a certain degree, this is the case with Native Americans, as individuals who were assimilated were accepted by an American public while those who held on to their cultural values found it more difficult to integrate in a community dominated by white people.
The problem that needs "fixing" is the fact that people are constantly determined to improve their social status and some are unable to see that their actions have a negative effect on other individuals. In order to change their overall thinking style, people need to avoid analyzing things from the points-of-view employed by King's characters. The fact that they considered other individuals' cultural identity as being less important in comparison to theirs influenced them in disrespecting these respective people and in being unable to look at life through objective eyes.
Morris influences his readers to look at matters from a more general point-of-view as he presents them with the information that the world is actually shaped by human thinking more. The original society was apparently formed from a series of different elements and values, with individuals then being focused on concepts that are difficult to understand by present-day people. It is very probable that Native American tradition influenced both Morris and King in employing the number four as a catalyst meant to present people with the complexity of the world and with the fact that it is dependent on a series of ideas. While Morris also relates to the apparent harm done by a dominant white society to the world, he emphasizes that people might have experienced a different fate if reform did not happen.
Suffering makes it possible for people to unite, given that they share feelings regarding the world and themselves. In order for someone to be able to reform society, he or she needs to address basic concepts, such as discrimination on account of race and social status. Individuals who acknowledge the fact that compassion is the key to making the world a better place can influence others in abstaining from discriminating and from wanting to exploit people. Native American literature is typically meant to have people change their opinions regarding the values that they uphold in order to influence them in accepting that success stays in one's own capability to improve his or her condition through using actions that are in accordance with moral principles.
Bibliography:
Buzo, Adrian, The Making of Modern Korea (New York: Routledge, 2002)
Cox, James H., "All This Water Imagery Must Mean Something": Thomas King's Revisions of Narratives of Domination and Conquest in "Green Grass, Running Water,"
American Indian Quarterly, Vol. 24, No. 2 (Spring, 2000)
Scott, Jamie S., "Colonial, Neo-colonial, Post-colonial: Images of Christian Missions in Hiram M. Cody's the Frontiersman, Rudy Wiebe's First and Vital Candle and Basil Johnston's Indian School Days," Journal of Canadian Studies 32.3 (1997)
Siemerling, Winfried, The New North American Studies: Culture, Writing and the Politics of Re/cognition (New York: Routledge, 2004)
Weaver, Jace, Native American Literatures and Native American Community (New York: Oxford, 1997)
"Imperialism, War, and Revolution in East Asia: 1900-1945; Korea as a colony of Japan," Retrieved November 30, 2011, from the Asia for Educators Website: http://afe.easia.columbia.edu/webcourse/key_points/kp_11.htm
---
Are you busy and do not have time to handle your assignment? Are you scared that your paper will not make the grade? Do you have responsibilities that may hinder you from turning in your assignment on time? Are you tired and can barely handle your assignment? Are your grades inconsistent?
Whichever your reason is, it is valid! You can get professional academic help from our service at affordable rates. We have a team of professional academic writers who can handle all your assignments.
Plagiarism free papers
Timely delivery
Any deadline
Skilled, Experienced Native English Writers
Subject-relevant academic writer
Adherence to paper instructions
Ability to tackle bulk assignments
Reasonable prices
24/7 Customer Support
Get superb grades consistently
Online Academic Help With Different Subjects
Literature
Students barely have time to read. We got you! Have your literature essay or book review written without having the hassle of reading the book. You can get your literature paper custom-written for you by our literature specialists.
Finance
Do you struggle with finance? No need to torture yourself if finance is not your cup of tea. You can order your finance paper from our academic writing service and get 100% original work from competent finance experts.
Computer science
Computer science is a tough subject. Fortunately, our computer science experts are up to the match. No need to stress and have sleepless nights. Our academic writers will tackle all your computer science assignments and deliver them on time. Let us handle all your python, java, ruby, JavaScript, php , C+ assignments!
Psychology
While psychology may be an interesting subject, you may lack sufficient time to handle your assignments. Don't despair; by using our academic writing service, you can be assured of perfect grades. Moreover, your grades will be consistent.
Engineering
Engineering is quite a demanding subject. Students face a lot of pressure and barely have enough time to do what they love to do. Our academic writing service got you covered! Our engineering specialists follow the paper instructions and ensure timely delivery of the paper.
Nursing
In the nursing course, you may have difficulties with literature reviews, annotated bibliographies, critical essays, and other assignments. Our nursing assignment writers will offer you professional nursing paper help at low prices.
Sociology
Truth be told, sociology papers can be quite exhausting. Our academic writing service relieves you of fatigue, pressure, and stress. You can relax and have peace of mind as our academic writers handle your sociology assignment.
Business
We take pride in having some of the best business writers in the industry. Our business writers have a lot of experience in the field. They are reliable, and you can be assured of a high-grade paper. They are able to handle business papers of any subject, length, deadline, and difficulty!
Statistics
We boast of having some of the most experienced statistics experts in the industry. Our statistics experts have diverse skills, expertise, and knowledge to handle any kind of assignment. They have access to all kinds of software to get your assignment done.
Law
Writing a law essay may prove to be an insurmountable obstacle, especially when you need to know the peculiarities of the legislative framework. Take advantage of our top-notch law specialists and get superb grades and 100% satisfaction.
What discipline/subjects do you deal in?
We have highlighted some of the most popular subjects we handle above. Those are just a tip of the iceberg. We deal in all academic disciplines since our writers are as diverse. They have been drawn from across all disciplines, and orders are assigned to those writers believed to be the best in the field. In a nutshell, there is no task we cannot handle; all you need to do is place your order with us. As long as your instructions are clear, just trust we shall deliver irrespective of the discipline.
Are your writers competent enough to handle my paper?
Our essay writers are graduates with bachelor's, masters, Ph.D., and doctorate degrees in various subjects. The minimum requirement to be an essay writer with our essay writing service is to have a college degree. All our academic writers have a minimum of two years of academic writing. We have a stringent recruitment process to ensure that we get only the most competent essay writers in the industry. We also ensure that the writers are handsomely compensated for their value. The majority of our writers are native English speakers. As such, the fluency of language and grammar is impeccable.
What if I don't like the paper?
There is a very low likelihood that you won't like the paper.
Reasons being:
When assigning your order, we match the paper's discipline with the writer's field/specialization. Since all our writers are graduates, we match the paper's subject with the field the writer studied. For instance, if it's a nursing paper, only a nursing graduate and writer will handle it. Furthermore, all our writers have academic writing experience and top-notch research skills.
We have a quality assurance that reviews the paper before it gets to you. As such, we ensure that you get a paper that meets the required standard and will most definitely make the grade.
In the event that you don't like your paper:
The writer will revise the paper up to your pleasing. You have unlimited revisions. You simply need to highlight what specifically you don't like about the paper, and the writer will make the amendments. The paper will be revised until you are satisfied. Revisions are free of charge
We will have a different writer write the paper from scratch.
Last resort, if the above does not work, we will refund your money.
Will the professor find out I didn't write the paper myself?
Not at all. All papers are written from scratch. There is no way your tutor or instructor will realize that you did not write the paper yourself. In fact, we recommend using our assignment help services for consistent results.
What if the paper is plagiarized?
We check all papers for plagiarism before we submit them. We use powerful plagiarism checking software such as SafeAssign, LopesWrite, and Turnitin. We also upload the plagiarism report so that you can review it. We understand that plagiarism is academic suicide. We would not take the risk of submitting plagiarized work and jeopardize your academic journey. Furthermore, we do not sell or use prewritten papers, and each paper is written from scratch.
When will I get my paper?
You determine when you get the paper by setting the deadline when placing the order. All papers are delivered within the deadline. We are well aware that we operate in a time-sensitive industry. As such, we have laid out strategies to ensure that the client receives the paper on time and they never miss the deadline. We understand that papers that are submitted late have some points deducted. We do not want you to miss any points due to late submission. We work on beating deadlines by huge margins in order to ensure that you have ample time to review the paper before you submit it.
Will anyone find out that I used your services?
We have a privacy and confidentiality policy that guides our work. We NEVER share any customer information with third parties. Noone will ever know that you used our assignment help services. It's only between you and us. We are bound by our policies to protect the customer's identity and information. All your information, such as your names, phone number, email, order information, and so on, are protected. We have robust security systems that ensure that your data is protected. Hacking our systems is close to impossible, and it has never happened.
How our Assignment  Help Service Works
You fill all the paper instructions in the order form. Make sure you include all the helpful materials so that our academic writers can deliver the perfect paper. It will also help to eliminate unnecessary revisions.
2.      Pay for the order
Proceed to pay for the paper so that it can be assigned to one of our expert academic writers. The paper subject is matched with the writer's area of specialization.
3.      Track the progress
You communicate with the writer and know about the progress of the paper. The client can ask the writer for drafts of the paper. The client can upload extra material and include additional instructions from the lecturer. Receive a paper.
4.      Download the paper
The paper is sent to your email and uploaded to your personal account. You also get a plagiarism report attached to your paper.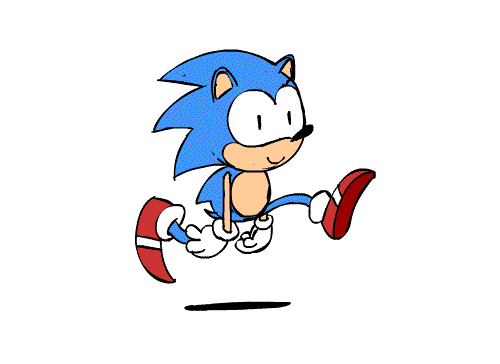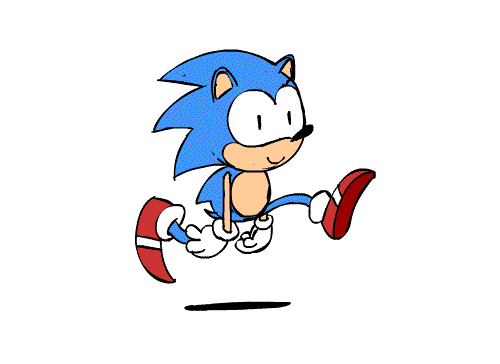 PLACE THIS ORDER OR A SIMILAR ORDER WITH US TODAY AND GET A PERFECT SCORE!!!
---