Saudi/American Midwest Cultural Differences in Business
The increasing globalization of modern business means that it is now more important than it ever was before for business professionals to become more aware of the various customs and expectations of business partners from different parts of the world. In general, the greater the difference between the respective societies and cultures or between any two nations or regions, the greater the potential dangers of failing to learn about one another's culture before starting to do business.
Don't use plagiarized sources. Get Your Custom Essay on
American Midwest Cultural Differences in Business
Just from $9/Page
As is the case in other parts of the Middle East, religion plays a much greater role on Saudi Arabian society than it does in American life. That is not to say that Americans are not religious; but in the United States, religion does not intersect as thoroughly with secular elements of society and does not dictate ordinary social interactions and social customs to the same degree that it does in most Middle Eastern nations.
In that regard, the culture of Saudi Arabia in particular is hinged strongly on Islam as a religion and the political, economic, personal as well as the legal aspects oft their lives are strongly dependent on the rules of Islam as a religion like the prayer observance as well as the fasting during Ramadan. Therefore, Americans hoping to do business successfully with Saudi nationals should note that the religious aspect of their life guides their ethics at work and hence the engagements and decisions that the American will be negotiating should be pivoted on the religious laws and guidelines so as to make the business a success.
Meanwhile, the U.S. is such a large country that there are important social differences from region to region. In the Midwest, as in most of the rest of the U.S., Christianity is the dominant religious orientation. The social culture of Americans from the Midwest typically emphasizes family and community involvement and that usually also involves church affiliation. In general, Americans have a reputation in many parts of the world for being somewhat ignorant of the norms, values, and cultures outside of their own society and this dynamic also exists within the U.S. As pertains to the various regions. For example, many parts of the American Midwest have been so culturally and religiously homogenous for so long, that many people from the Midwest may have never come into contact with anybody who is not also Christian, let alone Muslim.
Naturally, the relative unfamiliarity of Midwestern Americans with other cultures in general and with Middle Eastern Muslim societies in particular can pose a significant set of potential barriers when doing business across cultures. For Americans contemplating doing business with Saudi nationals, they should be aware that violating various social norms and expectations can completely undermine even the best laid business plans and prospective partnerships. It is probably a less important issue for Saudis doing business with American partners, mainly because the social norms and business practices in the U.S. are not as rigid and violating them is much less likely to have as damaging an effect as the other way around, where Americans accidentally violate Saudi norms and social expectations.
Respective Cultural Overview
The American Midwestern social culture emphasizes family and so-called "family values" and this is one aspect of social culture shared, very generally, with Saudi Arabians. In Saudi Arabia, the family is an institution that is strongly respected and tribe affiliation also plays a big part in the social structure of the Saudi Arabians. The heritage, clan, extended family as well as the nuclear family is highly regarded hence preserved through naming, and their responsibility to the family is guarded with utmost care. The social network of an individual is derived from the family and nepotism is viewed with a lot of positivism since it points towards working with people that one knows and trusts, which to them is the primary consideration. Conversely, in the U.S., nepotism has negative connotations in many respects because it is believed to be a fundamental contradiction of the notion that rewards in business should be earned through hard work rather than inherited by blood.
Ordinary business interactions are very different in the U.S. And the Middle East and, more particularly, between the Midwestern part of the U.S. And Saudi Arabia. In Saudi Arabia, it is a social norm within the culture for men to shake hands though if they are good friends they may have a kiss on each cheek. On the other hand, it is common for women to hug and even kiss their close friends. It is not a common practice however for men and women to shake hands if they are from different families and the Saudis are known to take time to converse about other general issues during the greetings.
In the U.S., men do not kiss and in business relationships, men and women interact, in general, without regard to their gender. While men do hold doors and engage in other token acts of politeness toward female coworkers, there is no difference in the way that men and women greet one another, such as by the traditional handshake. This is equally true of business culture in the Midwest because it is not something that typically varies from region to region domestically.
Cultural Differences that Midwestern Americans and Saudis Should Understand
There are very significant differences in the way that Americans and Middle Easterners engage in ordinary business interactions (Zahran, 1995). Again, this is not particularly dependent on regional connection within the U.S. because American business etiquette is substantially standardized in that respect. To the extent the Midwest differs from other regions, it would be more in relation to social expectations outside of the business environment. Some of the relatively minor differences that do exist between Midwestern Americans and their counterparts from other regions might include greater interpersonal disclosure in the Midwest (and also in the American South, especially) and Americans from the Northern and Northeastern states.
In the U.S. (including in the Midwest), business associates and prospective associates or partners usually make initial contact by telephone or email communications (Locker, 2003). The more senior the individuals involved, the more likely that these initial communications will be handled by the respective assistants of the principals involved. Americans should be aware that this is not the way that business overtures are typically made in Saudi Arabia, especially in connection with first contact with foreigners (Hughes & Chesters, 2003). When it comes to the business aspect, foreigners usually need a sponsor who must be a Saudi in order to enter the country and he will act as an intermediary in further business interactions.
Saudi Arabian business people do not expect to be contacted directly by foreigners seeking to do business. Instead, they expect foreigners to wait until their arrival in the Kingdom of Saudi Arabia to contact their offices and request an introductory meeting (Hughes & Chesters, 2003). This may be one of the easiest cultural norms to violate without meaning to, especially by Midwesterners and Southerners because they tend to be somewhat less formal in their business communications than their counterparts in the rest of the country.
The Saudi business class places a high value on the timeliness of appointments, just as is usually the case in the American Midwest in business. However, it is expected that foreigners making business appointments will do so at least one month prior to the meeting day. Furthermore, a definite date for the meeting will not be given until one is physically present in country, especially if the meeting is with the government officials. Most of the meeting are usually in the morning hours, though foreigners can be kept waiting for some time. There are expected cases of cancellation of meetings even after one has arrived and if they take place, they are never private until the host has developed trust with the guest. The meetings have a very informal start with issues of discussion such as general health and family, although Americans should never ask about the wife of a Saudi national (Kwintessential, 2012).
In Saudi Arabia, the business decisions are never rushed and there is a lot of bureaucracy involved with various tiers of approval of the business deal and may cost an American several trips to get a deal. Saudis are also generally known to be tough negotiators and there is a lot of hierarchy involved with the highest ranking person given a lot of respect and priority to make decisions. Americans should avoid engaging in any high-pressure tactics towards a closing of a deal and simply repeat the main points of argument. That will be viewed as a sense of honesty and truth telling. It is worth noting that decisions can be easily reversed in this setting. There is a habit of quoting extremely low prices when Saudis negotiate to buy and extremely high prices when they are selling. Therefore Americans should be aware of such norms in both respects. One should also be ready to give quick compromises especially if the dignity of the person is at stake.
Therefore, Americans seeking to do business with Saudi nationals would be well advised to research their prospective Saudi counterparts thoroughly but to make preparations to travel to Saudi Arabia first before actually initiating contact with Saudi business people. Doing so and calling after arriving in Saudi Arabia instead of initiating contact from abroad demonstrates awareness of and respect for Saudi business customs right off the bat and in a way that should be noticed by Saudis, especially those who might be familiar with the fact that the norm in the U.S. is simply to call first or email to arrange the first meeting.
Saudis seeking to do business with American firms should understand that in the U.S., it might be inappropriate to travel to the location of a business first and then make initial contact expecting that the meeting will necessarily be planned during their stay. That is because in Saudi Arabia, business people contacted by foreigners after their arrival in the Kingdom realize immediately that the foreigner is making an effort to conform to Saudi business cultural norms.
Conversely, in the U.S. In general and especially in the less formal business environment in many organizations and regions of the Midwest, Saudis should anticipate that their business counterparts will not necessarily realize why Saudis have first travelled to their city before making contact. Even if it does not seem presumptuous to the American, their unawareness of the custom might result in their failure to make time to accommodate the request for the appointment. That is not likely to happen in Saudi Arabia, precisely because Saudis understand that foreigners who wait until arriving in the Kingdom have gone out of their way to conform to Saudi cultural norms.
Therefore, Americans should plan to travel to the Kingdom first and then make their initial contact whereas Saudis should realize that making contact from abroad first would be more consistent with American cultural norms and would probably result in a much greater likelihood that their initial meeting plans will be accommodated by Americans. In that respect, this may be even more important for Saudis approaching business partners in the Midwest simply because they are somewhat less likely to be as aware of foreign business etiquette as business people from the East Coast and West Coast.
In the U.S., business people shake hands irrespective of gender. That is not true among Saudis and other individuals from Middle Eastern nations (Harris, & Moran, 2007). Saudi men women who are not married or related to one another generally do not ever touch one another, even in formal business gestures such as handshakes. On the other hand, Saudi male nationals typically kiss one another on the cheeks, whereas this is definitely not the case in the U.S. In general or in the Midwest in particular. Therefore, it would be beneficial for Americans doing business with Saudi national to understand that kissing on the check is a social norm.
American business people need not necessarily participate in that ritual, although it may be appropriate to do so when business is taking place in the Saudi Kingdom. Meanwhile, American businessmen should understand this norm so that they are prepared and not offended or otherwise caught off-guard by a kiss on the cheek from a male Saudi business person. Likewise, Saudis doing business in the U.S. should realize that this custom may be completely foreign to Americans and even more so in the Midwest.
Saudis also have very different expectations when it comes to the rituals involving exchanging business cards (Harris, & Moran, 2007). In the U.S., business cards are usually exchanged either at some point during the first meeting or as it is coming to its conclusion. Americans do not necessarily take the time to carefully red one another's cards at the point of exchange and their cards are usually printed only on one side and only in English. In Saudi Arabia, business cards are usually exchanged immediately and the recipients usually take the time to read one another's cards more carefully immediately upon their exchange. Saudi business cards are usually two-sided with English (or other foreign language) on one side and Arabic on the other side.
Americans should understand that if they hand a Saudi national a business card that does not provide an Arabic translation that might be seen as a sign of ignorance of Saudi business practices or disrespect. Naturally, this transgression is more likely to be considered negatively by Americans seeking to do business with Saudis than by American business people approached by Saudis.
Americans should also understand that they should demonstrate interest in their counterparts' business cards and take the time to read them and ask relevant questions instead of just putting them in their folders or pockets without really looking at them as if frequently the case among Americans when they exchange business cards. Saudis should realize that if an American business person does not demonstrate an interest in reading a business associate's business card that is not an indication of lack of interest or respect but merely a function of ordinary social practices in American business.
Possibly one of the most important differences in Saudi and American business culture is that Americans do business (especially initial business) only in the office whereas Saudis typically conduct initial meetings in their homes (Hughes & Chesters, 2003). In the Midwest, Americans are somewhat more likely to invite business counterparts to informal meetings outside of the office, but rarely on first meeting and rarely in their homes, at least initially. However, this raises several issues that Americans should be aware of before they travel to the Saudi Kingdom for business.
In Saudi Arabia, it is considered impolite to discuss business during the first meeting, even when it is understood by both parties that the reason for the meeting in the first place is business-related (Hughes & Chesters, 2003). This, in particular, is a completely foreign concept to Americans who are used to talking business either immediately or at least at some point during the first meeting. Therefore, Americans doing business in Saudi Arabia must understand that the ideal response to being invited to the home of a Saudi national, even for a business meeting, is not to bring up business at any time during that meeting unless the host does so first.
Likewise, Saudis seeking to do business with Americans should understand why it is (at worst) nothing more than innocent ignorance of Saudi customs if an American makes the mistake of violating that expectation on Saudi soil. Saudis should also understand that when they are in the U.S., they should probably expect any first meeting to be in the office or at a formal lunch and that in both cases, the focus of the meeting will turn to business almost immediately.
Moreover, when meeting Saudis at their homes, Americans should realize that there is a common trend of people bringing gifts to the family they are visiting. The gifts could be anything else away from alcohol unless one is absolutely sure that they partake of alcohol, flowers would not make a male host any happy but women would consider it and it is of significance to note that gifts are not opened upon receiving them so Americans should not be offended if their hosts simply place their gifts aside and they should not rip open any gift presented to them unless or until invited to do so by their hosts. Americans should also understand that Saudi hosts are likely to entertain their business guests in restaurants and international hotels and after knowing them for some time. Furthermore, the entertainment is noted to be of the same sex generally and in case there is a mix of gender, there will be separate rooms for each gender.
Americans should understand that whenever entering the home of a Saudi, there is a tradition of removing shoes at the door before entrance and a conservative dressing code. They value banality though this is not very crucial. The elders feel respected when they are greeted first. However, male guests are not expected to speak directly to any female members of their Saudi host's families unless introduced and invited to do so. Even then, they should never offer a handshake or initiate any physical contact that is not first initiated (if at all) by the Saudis (Kwintessential, 2012). Likewise, Americans should avoid staring at any Saudi females and should never make any comments about their physical attractiveness (Kwintessential, 2012).
The Saudis are generally people who do not observe the same social rules pertaining to personal space as Americans and will stand quite close to others when talking about serious issues. Therefore, Americans should be prepared for this and should try to consciously avoid reflexively stepping backward to maintain what would usually be considered an appropriate interpersonal distance in the U.S. because that could be perceived as a rejection by Saudis if they are not familiar with American norms. Saudis should understand that Americans tend to leave more room between them in social interactions and should try to respect the invisible boundaries of their American hosts when doing business in the U.S.
There is a lot of patience that is required on the part of Americans while doing business with the Arabians and they will judge prospective business partners according to their appearance. Since Saudis are very fashion conscious, Americans from the Midwest should make sure that their business fashions are up to the latest trends because these are typically set by the fashion industry on the American East Coast and West Coast and sometimes take a while before they are adopted in so-called "Middle America." In general, Americans should understand that good dressing will go a long way to convincing Saudis to do business with Americans.
In the Middle East, there are very strict social rituals and expectations regarding various actions and body language components that Americans should be very aware of. For example, Saudis and other Middle Eastern people never touch one another or hand one another anything using the left hand because it is considered unclean (Harris & Moran, 2007). In the Middle East, the left hand is typically used for washing after using the bathroom and that would make shaking hands or handing business cards with that hand extremely off-putting and offensive to Saudis and other Middle Easterners (Harris & Moran, 2007).
Another important element of social rituals is that Saudis and other Middle Easterners never expose the soles of their feet (or shoes) to one another unless they are purposely trying to insult them (Hughes & Chesters, 2003). Therefore, Americans doing business with Saudi nationals must be consciously aware that various physical postures that are extremely common in Western culture could accidentally transmit a gesture equivalent to giving an American the middle finger. For example, when an American is getting comfortable in a discussion at a business meeting, he might cross his legs by resting the ankle of one foot on the knee of the other. Americans doing business with Saudi nationals would be well advised to practice avoiding this type of posture at all costs because crossing one's legs in that manner in the presence of a Saudi could be a deal breaker.
Saudi nationals and other individuals who are Muslim avoid eating or in any way coming into physical contact with (or even proximity to) pig meat of any kind because of the dietary restrictions of their religion. Therefore, it would be a tremendous mistake for Americans doing business with Saudis to ever serve any form of pork or ham or even to order such a dish for themselves when Saudis are present.
Americans and Saudis also have very different views pertaining to the concepts of self. In that regard, both self-reliance and self-promotion are more accepted as they value freedom from external interference. Conversely, the Saudi conception of self is viewed from a group perspective and they value self modesty as well (Zahran, 1995). In social relationships, the Americans are more comfortable with peers and there is minimizing the importance of social ranking. This is the opposite of the Saudi culture who would like to know who is in charge and they are highly formal hence this business atmosphere must be created and the clients be made to feel there is a figure of authority to whom they can report or approach on burning issues.
For this reason, the types of businesses that are most likely to inspire interest from prospective Saudi business partners are those that are functions of or originally the product of family businesses. In the U.S., individual initiative and independence are highly valued. Americans should understand that in Saudi Arabia, business and family are often much more connected than in the U.S. And that Saudis are more likely to admire and respect business people whose work also involves their families. This element works in favor of Midwestern Americans because they are more commonly involved in family-oriented businesses than Americans from other regions.
It would also be expected that American business ventures and ideas likely to be successful with Saudi business partners would be those that do not present any obvious conflict with Saudi (or Muslim) norms, values, culture, or expectations. For example, because Saudi women are not permitted to drive or to wear revealing clothes, a business that involved females driving or wearing revealing clothes would not be expected to do well. The same would apply to any business in which women performed work outside the home of the type ordinarily performed only by men in Saudi society. In the Midwest, there is a greater degree of conservatism in many respects that would be more consistent with Saudi values than would some social norms elsewhere in the U.S.
However, because gender roles are significantly different in Saudi Arabia, Americans should also understand that employing females, especially in high positions, may conflict with expectations of Saudi businessmen. Even if they understand that this is a fundamental difference between our respective societies, Saudi nationals would, predictably, be more comfortable doing business with males than with females. Naturally, Americans hoping to win Saudi business should understand that they are much more likely to be successful in that regard using male personnel instead of female personnel to make presentations and, especially, to negotiate and make decisions. A Saudi businessman might be embarrassed to negotiate with a female and might even erroneously conclude that it is a reflection of a lack of respect for him that his American associates allowed a female to negotiate with him.
Likewise, Saudi women must be substantially covered up by their clothing except in the privacy of their homes (Hughes & Chesters, 2003). While that does not necessarily mean that female personnel at American firms hosting Saudi nationals must wear concealing garments, it would still be advisable for them to dress as conservatively as possible and not to allow any skin to be exposed by their attire if possible. Because Saudi nationals understand that American society is very different from their own in that way, they would likely be much more forgiving about the attire of female American employees on American soil than within the Saudi Kingdom.
Finally, in that respect, Americans should also understand that in Saudi Arabia, women are not permitted to drive automobiles. On one hand, Saudis should understand that this is not the case in the U.S. On the other hand, Americans seeking to win Saudi business should also understand that it would be very inadvisable to allow a female employee to pick up the Saudi associate by care at the airport or to make references to driving during casual conversation.
The Saudi are also known to value reciprocation of obligations as one should be responsible for each other as a family, yet among the Americans, there is an evident avoidance of interdependent relationships and situations that will bring up long-term obligations and responsibility for the other. At the work level, the Americans value completion of the assigned tasks than the relationships and friendships. In Saudi culture, they are relationships oriented where the maintenance and sustenance of relationships is more important than accomplishing a task.
Another significant difference is that Americans do have the zeal to directly confront, criticize, handle controversial topics and press to the logical end their opinions while the Saudi are the opposite. They avoid as much as possible direct confrontation and heated discourse and pressure, avoid open criticisms and controversial topics and concern themselves more with maintaining peace and harmony among themselves as the laws of Islam dictate, expressed even in their greetings.
Saudis and Middle Easterners more generally have a different sense of time than Westerners (Hughes & Chesters, 2003). More specifically, Saudis have interest in the past as much as they are interested in the long-term future, this is why they will want to know how one is doing and a few details about the previous day before moving into the business of the day. Meanwhile, on the other hand, Americans are less interested in the past and pay much more focus on the near future and would not open the meeting with discussion of the past personal experiences.
Saudis intending to conduct business with Americans in the U.S. should understand that the value of time is very essential among Americans and that patience of more that fifteen minutes may not be common. During the negotiations, American often use high-pressure tactics to edge towards the goals and this is the way they do business. Of course, Americans who understand this difference will avoid this practice but Saudis should also understand that they should not take offense if that is not the case because this is simply the way that Americans typically do business.
There is more respect to personal relationships than the written laws and procedures for engagement since to them the law (Islamic law) is a way of life and not just a religion. Americans, on the other hand, will give preference to the law and the written rules. They assume that it is the rules that produce fair and good results and fair results for everyone; it as well leads to reasonable procedures and decisions.
As a Saudi, it is worth noting that in the American setting, there is not much significance or centrality apportioned to the religious concept and most of the business engagements and pursuits are purely pegged on secular and legal framework and religion plays very small part in the U.S.A. business community. Generally, Americans try to separate religion from business and governance as much as possible although in the Midwest, the topic may come up socially because of the greater degree of social integration of churches and community life.
Saudi national should also understand that the American business society will have things remain at the business level and may never invite business acquaintances as guest to their homes regardless how much they want to do business with them. Of course, for the American hosting Saudi business people in the U.S., this also presents a ripe opportunity to establish a rapport and also demonstrate greater familiarity with Saudi business customs.
On the other hand, Saudi nationals should not expect this and should never be insulted if such an invitation is never proffered by an American business person. Saudis should understand that Americans will also value and prefer to cut down on the bureaucracies in conducting businesses and would presume that the top-ranking executives will entrust the person they are doing the negotiations with to make critical decisions so that there would be no need to refer back to the highest ranking people to make decisions and pass them down.
Learning from One Another
In many respects, Saudis and Americans could learn valuable lessons from one another. Americans could learn a different perspective about the concept of time by embracing some aspects of the Saudi approach. In the U.S., everything is very fast-paced, especially in the world of business. That does not necessarily mean that Americans should adopt the practice of avoiding all business conversations during first meetings. However, it might be a good thing to spend more time making a genuine effort to get to know one's business associates and prospective partners. Sometimes, this process can help the parties contemplating doing business realize that they may not be as compatible as might be necessary for optimal business relationships.
Saudis might also take away some lessons from their American business counterparts. The most obvious might be the manner in which American society has embraced the concept of gender equality. Naturally, it would be highly unrealistic to expect Saudi nationals to redefine the way they view gender roles just to do business with Americans. On the other hand, there is a vocal movement in Saudi Arabia and other parts of the Middle East by proponents of greater equality between the genders. Some modern changes in that respect could be well-received by Saudis, especially by Saudi women.
It would be unrealistic to expect American business people to start inviting one another to their respective homes for business meetings. However, American business people might benefit from incorporating some other related elements of Saudi business culture. For example, Americans do not ordinarily present one another with gifts during business negotiations although this is already quite common when Americans deal with individuals from other cultures, such as the Japanese. By making such gestures, Americans might be able to improve the rapport that they establish with business associates and partners even within American society (Lindsey, Robins, Lindsey, & Terrell, 2009).
Saudis might benefit from exposure to Americans by becoming a little bit more open-minded with respect to ordinary gestures in other cultures that do not have the same meaning as they might within Saudi and general Middle Eastern societies. For example, Saudis might become less likely to be offended by purely innocent body postures by their exposure to Americans in business dealings. Certainly, it is understandable for them to take offense if someone were to deliberately expose the sole of one's shoe in a manner expressly intended to be an insult. However, Saudis could possible benefit by realizing that there really is not harm from the incidental view of a shoe sole in the context of an innocent body posture the same way Americans know how to distinguish being purposely given the middle finger from an unintended display of the same finger used to scratch an itchy nose in front of them.
Conclusion
Saudi Arabian culture and society differ tremendously from American culture and society. That is true both generally with respect to American society as well as more particularly with respect to Midwestern society in the U.S. However, certain elements of the Midwestern culture are more compatible with Saudi Arabian society and cultural expectations in the context in which they might arise in connection with business dealings.
The differences between American and Saudi business culture encompasses many specific elements, beginning with the initial overture to make contact. Whereas Americans do this directly through telephone or email communications, that is not the case in Saudi Arabia. Saudis expect foreigners to make the trip to the Saudi Kingdom before making initial overtures. Whereas Saudis do not broach any business conversation during their first meeting, Americans typically get right to the proverbial chase in that respect. Americans tend to avoid personal conversations in the workplace, but this is expected by Saudis.
Other significant differences between Saudi and American business customs include the fact that Saudis invite business associates to their homes for their first meetings whereas Americans conduct business only in the office, especially at first. Saudis also maintain very different attitudes about gender roles and about interpersonal interactions between the genders. Saudis invest much more effort into the business card exchange ritual and into expressing a mutual interest in the information about their counterparts in that regard.
In some respects, both Saudis and Americans could stand to learn from one another in ways that might benefit them. Americans might learn to take more of a genuine interest in getting to know the people with whom they do business and to relax the harried pace of business in the West. Meanwhile, Saudis might learn to consider the merits of greater ender equality by exposure to female professionals who are no less competent that their male colleagues. They might also learn that when it comes to physical gestures, intent is infinitely more important than inadvertent body postures that have no pejorative meaning. Ultimately, both Saudis and Americans should understand how to avoid offending one another while also being open-minded about learning from one another.
References
Harris, P., Moran, R. (2007). Managing Cultural Differences: Global Leadership
Strategies for the 21st Century
Hughes, R., Chesters, G. (2003). Living and Working in Gulf States & Saudi Arabia.
Survival Books: London
Kwintessential (2012). Saudi Arabia – Language, Culture, Customs and Etiquette.
Retrieved February 24, 2012 from http://www.kwintessential.co.uk/resources/global-etiquette/saudi-arabia-country-profile.html
Lindsey, R.B., Robins, K.N., Lindsey, D.B., and Terrell, R.D. (2009). "Cultural
Proficiency: changing the conversation." Leadership, Vol. 38, No. 4.
Liu, M. (2009). "The Intrapersonal and Interpersonal Effects of Anger on Negotiation
Strategies: A Cross-Cultural Investigation." Human Communication Research,
Vol. 35, No, 1.
Locker K. (2003). Business and Administrative Communication. Boston: Irwin
McGraw-Hill.
Zahran R.S. (1995). Bridging Cultural Differences: American Public Relations Practices & Arab Communication Patterns. Retrieved February 24, 2012 from http://nw08.american.edu/~zaharna/arab-comm.htm
---
Are you busy and do not have time to handle your assignment? Are you scared that your paper will not make the grade? Do you have responsibilities that may hinder you from turning in your assignment on time? Are you tired and can barely handle your assignment? Are your grades inconsistent?
Whichever your reason is, it is valid! You can get professional academic help from our service at affordable rates. We have a team of professional academic writers who can handle all your assignments.
Plagiarism free papers
Timely delivery
Any deadline
Skilled, Experienced Native English Writers
Subject-relevant academic writer
Adherence to paper instructions
Ability to tackle bulk assignments
Reasonable prices
24/7 Customer Support
Get superb grades consistently
Online Academic Help With Different Subjects
Literature
Students barely have time to read. We got you! Have your literature essay or book review written without having the hassle of reading the book. You can get your literature paper custom-written for you by our literature specialists.
Finance
Do you struggle with finance? No need to torture yourself if finance is not your cup of tea. You can order your finance paper from our academic writing service and get 100% original work from competent finance experts.
Computer science
Computer science is a tough subject. Fortunately, our computer science experts are up to the match. No need to stress and have sleepless nights. Our academic writers will tackle all your computer science assignments and deliver them on time. Let us handle all your python, java, ruby, JavaScript, php , C+ assignments!
Psychology
While psychology may be an interesting subject, you may lack sufficient time to handle your assignments. Don't despair; by using our academic writing service, you can be assured of perfect grades. Moreover, your grades will be consistent.
Engineering
Engineering is quite a demanding subject. Students face a lot of pressure and barely have enough time to do what they love to do. Our academic writing service got you covered! Our engineering specialists follow the paper instructions and ensure timely delivery of the paper.
Nursing
In the nursing course, you may have difficulties with literature reviews, annotated bibliographies, critical essays, and other assignments. Our nursing assignment writers will offer you professional nursing paper help at low prices.
Sociology
Truth be told, sociology papers can be quite exhausting. Our academic writing service relieves you of fatigue, pressure, and stress. You can relax and have peace of mind as our academic writers handle your sociology assignment.
Business
We take pride in having some of the best business writers in the industry. Our business writers have a lot of experience in the field. They are reliable, and you can be assured of a high-grade paper. They are able to handle business papers of any subject, length, deadline, and difficulty!
Statistics
We boast of having some of the most experienced statistics experts in the industry. Our statistics experts have diverse skills, expertise, and knowledge to handle any kind of assignment. They have access to all kinds of software to get your assignment done.
Law
Writing a law essay may prove to be an insurmountable obstacle, especially when you need to know the peculiarities of the legislative framework. Take advantage of our top-notch law specialists and get superb grades and 100% satisfaction.
What discipline/subjects do you deal in?
We have highlighted some of the most popular subjects we handle above. Those are just a tip of the iceberg. We deal in all academic disciplines since our writers are as diverse. They have been drawn from across all disciplines, and orders are assigned to those writers believed to be the best in the field. In a nutshell, there is no task we cannot handle; all you need to do is place your order with us. As long as your instructions are clear, just trust we shall deliver irrespective of the discipline.
Are your writers competent enough to handle my paper?
Our essay writers are graduates with bachelor's, masters, Ph.D., and doctorate degrees in various subjects. The minimum requirement to be an essay writer with our essay writing service is to have a college degree. All our academic writers have a minimum of two years of academic writing. We have a stringent recruitment process to ensure that we get only the most competent essay writers in the industry. We also ensure that the writers are handsomely compensated for their value. The majority of our writers are native English speakers. As such, the fluency of language and grammar is impeccable.
What if I don't like the paper?
There is a very low likelihood that you won't like the paper.
Reasons being:
When assigning your order, we match the paper's discipline with the writer's field/specialization. Since all our writers are graduates, we match the paper's subject with the field the writer studied. For instance, if it's a nursing paper, only a nursing graduate and writer will handle it. Furthermore, all our writers have academic writing experience and top-notch research skills.
We have a quality assurance that reviews the paper before it gets to you. As such, we ensure that you get a paper that meets the required standard and will most definitely make the grade.
In the event that you don't like your paper:
The writer will revise the paper up to your pleasing. You have unlimited revisions. You simply need to highlight what specifically you don't like about the paper, and the writer will make the amendments. The paper will be revised until you are satisfied. Revisions are free of charge
We will have a different writer write the paper from scratch.
Last resort, if the above does not work, we will refund your money.
Will the professor find out I didn't write the paper myself?
Not at all. All papers are written from scratch. There is no way your tutor or instructor will realize that you did not write the paper yourself. In fact, we recommend using our assignment help services for consistent results.
What if the paper is plagiarized?
We check all papers for plagiarism before we submit them. We use powerful plagiarism checking software such as SafeAssign, LopesWrite, and Turnitin. We also upload the plagiarism report so that you can review it. We understand that plagiarism is academic suicide. We would not take the risk of submitting plagiarized work and jeopardize your academic journey. Furthermore, we do not sell or use prewritten papers, and each paper is written from scratch.
When will I get my paper?
You determine when you get the paper by setting the deadline when placing the order. All papers are delivered within the deadline. We are well aware that we operate in a time-sensitive industry. As such, we have laid out strategies to ensure that the client receives the paper on time and they never miss the deadline. We understand that papers that are submitted late have some points deducted. We do not want you to miss any points due to late submission. We work on beating deadlines by huge margins in order to ensure that you have ample time to review the paper before you submit it.
Will anyone find out that I used your services?
We have a privacy and confidentiality policy that guides our work. We NEVER share any customer information with third parties. Noone will ever know that you used our assignment help services. It's only between you and us. We are bound by our policies to protect the customer's identity and information. All your information, such as your names, phone number, email, order information, and so on, are protected. We have robust security systems that ensure that your data is protected. Hacking our systems is close to impossible, and it has never happened.
How our Assignment  Help Service Works
You fill all the paper instructions in the order form. Make sure you include all the helpful materials so that our academic writers can deliver the perfect paper. It will also help to eliminate unnecessary revisions.
2.      Pay for the order
Proceed to pay for the paper so that it can be assigned to one of our expert academic writers. The paper subject is matched with the writer's area of specialization.
3.      Track the progress
You communicate with the writer and know about the progress of the paper. The client can ask the writer for drafts of the paper. The client can upload extra material and include additional instructions from the lecturer. Receive a paper.
4.      Download the paper
The paper is sent to your email and uploaded to your personal account. You also get a plagiarism report attached to your paper.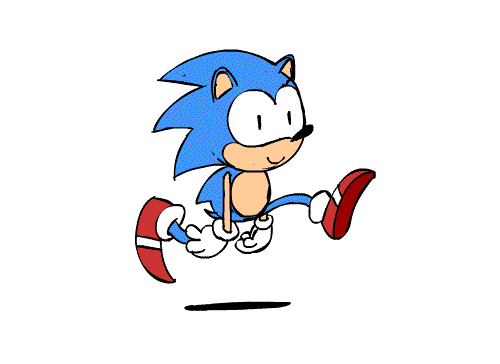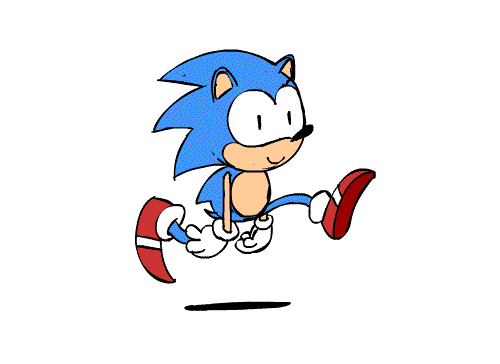 PLACE THIS ORDER OR A SIMILAR ORDER WITH US TODAY AND GET A PERFECT SCORE!!!
---