Diversity in the Workplace
The increase in globalization has resulted in greater levels of interaction of individuals from diverse cultures and beliefs than ever before in the history of the world. As noted in the work of Green, Lopez, Wysocki and Kepner (2002) "People no longer live and work in an insular marketplace; they are now part of a worldwide economy with competition coming from nearly every continent." (p.1) Diversity is defined as "The variety of experiences and perspective which arise from differences in race, culture, religion, mental or physical abilities, heritage, age, gender, sexual orientation, gender identity, and other characteristics." (University of California, San Francisco, 2012, p.1)
Don't use plagiarized sources. Get Your Custom Essay on
Barriers, and Benefits to Workplace Diversity
Just from $9/Page
Challenges, Barriers, and Benefits to Workplace Diversity
The Multicultural Advantage website reports that there are specific barriers and challenges to workplace diversity and that these are inclusive of: (1) communication; (2) resistance to change; (3) Implementation of diversity in the workplace policies; (4) and (5) Successful Management of Diversity in the Workplace. (2012, p.1) In regards to communication it is stated that there are "perceptual, cultural and language barriers" that must be overcome for success of diversity programs. It is reported that communication of an ineffective nature in the area of relating key objectives of the organization "results in confusion, lack of teamwork and low morale." (Multicultural Advantage, 2012, p.1) In regards to resistance to change it is reported that there are "…always employees who will refuse to accept the fact that the social and cultural makeup of their workplace is changing. The 'we've always done it this way' mentality silences new ideas and inhibits progress." (Multicultural Advantage, 2012, p.1) Implementation of diversity in the workplace policies meets with challenges and is noted as the "overriding challenge to all diversity advocates. Armed with the results of employee assessments and research data, they must build and implement a customized strategy to maximize the effects of diversity in the workplace for their particular organization." (Multicultural Advantage, 2012, p.1) The United States Department of Commerce in alliance with other organizations sponsored a benchmarking study on workplace diversity. The study identified critical success factors to evaluate best practices, which included those of leadership and management commitment, employee involvement, strategic planning, sustained investment, diversity indicators, accountability, measurement and evaluation and linkage to organizational goals and objectives. (U.S. Department of Commerce, nd) The study reported involved the team reviewing a broad range of literature on diversity and identification of more than 600 organizations that are widely recognized for their achievements in the area of workforce diversity. Leadership plays a key role in diversity in the organization and it is reported in the study that for one of the partners 'Ten Core Commitments" "represent the values and define the spirit of the organization — diversity is one of these core commitments." (U.S. Department of Commerce, nd) One partner is reported to build the organization's diversity strategic plan upon the core values of: (1) respect for the individual's dignity; (2) integrity; (3) trust; (4) credibility; (5) continuous improvement; and (6) personal renewal. (U.S. Department of Commerce, nd) The work of Kerby and Burns (2012) report ten economic benefits of workplace diversity including those stated s follows:
(1) A diverse workforce drives economic growth.
(2) A diverse workforce can capture a greater share of the consumer market
(3) Recruiting from a diverse pool of candidates means a more qualified workforce.
(4) A diverse and inclusive workforce helps businesses avoid employee turnover costs.
(5) Diversity fosters a more creative and innovative workforce.
(6) Businesses need to adapt to our changing nation to be competitive in the economic market.
(7) Diversity is a key aspect of entrepreneurialism.
(8) Diversity in business ownership, particularly among women of color, is key to moving our economy forward.
(9) Diversity in the workplace is necessary to create a competitive economy in a globalized world.
(10) Diversity in the boardroom is needed to leverage a company's full potential. (Kerby and Burns, 2012, p.1)
The role of workplace leaders is evolving in the face of diversity as noted in the work of Visagie and Linde. The work of Visagie and Linde (nd) report that managerial models that are known to have "evolved during the 20th century" can be divided into two groups: (1) The classic theories before 1938; and (2) the contemporary theories after 1938. During the first 25 years of the century Fayol and Taylor's industrial revolution management model held that the role of mangers was that of "planning, organizing, commanding, coordinating and control." (Visagie and Linde, nd) The next 25 years witnessed the development of Mayo and Roethlinger's human relation model, which was inclusive of "human relations in the managerial role." (Visagie and Linde, nd ) The 25 years that followed after the second World War witnessed the approach of Parsons stated to have conducted evaluation of "organizational dynamics, inclusive of contingency theory in studying managerial behavior." (Visagie and Linde, nd) The final 25 years of the century witnessed the introduction of the global management model noting a shift from "traits and personal characteristics to leadership styles and behavior." (Visagie and Linde, nd) The work of Neault and Mondair reports that employment counselors, traditionally providing assistance to unemployed individuals are now working with others including underemployed and those who are not happily employed and those who are "disengaged, underutilized, or at high risk of leaving their organizations." (Neault and Mondair, 2010) The economy has presented many opportunities for employment counselors in the assumption of responsibilities that are new to the field as well as expansion of their roles. Reported to be included in these new roles is the provision of support to employers in the creation of workplaces where diverse workers are "welcomed, appreciated and encouraged to contribute." (Neault and Mondair, 2010)
II. Personality, Cultural and Age Factors Relating to Diversity
In regards to successful management of diversity in the workplace it is reported that diversity training "…alone is not sufficient for your organization's diversity management plan. A strategy must be created and implemented to create a culture of diversity that permeates every department and function of the organization" (Multicultural Advantage, 2012, p.1) Reported as steps that are recommended and that have been successful in world-class organizations are the following stated recommendations:
(1) Conduct assessment of diversity in the workplace:
(2) Development of diversity in the workplace plan
(3) Implementation of diversity in the workplace plan. (Multicultural Advantage, 2012, p.1)
DuPont (1999) writes that there are four steps to dealing with diversity in the workplace including understanding and respecting the differences of individuals and this is reported to require keeping an open mind when others are different and remembering that there are more than one way to view things. Secondly, DuPont states that it is important to be assertive and to let others know how one desires to be treated. Stated third by DuPont is the need to learn how others desire to be treated and fourth is to act as a force for change. (1999, paraphrased) Processing style is also noted by DuPont (1999) to be a factor in diversity. Processing style is reported to be the "way people listen, receive, think about, and accept information. It is subconscious and automatic…" (p.9) For example, DuPont states that 'Seers' are individuals who prefer to receive information in a visual manner and are those who prefer to read and want information in the form of writing. On the other hand, DuPont reports that 'hearers' are individuals who prefer to receive information in an auditory manner while 'feelers' "want to meet about the matter, they like to see your face, be able to feel your presence…" (1999, p.9) Noted by DuPont as factors that influence diversity are such as assertiveness and personality type. DuPont notes that there are two types of personalities in the workplace and terms these as the 'bulldog' type and the 'retriever' type. The following list shows the various personality specifics of these two personality types as stated by DuPont (1999).
Figure 1 — Personality Types in the Workplace
Source: DuPont (1999)
Two other personality types noted in the work of DuPont (1999) are the Spaniel and Collie personality types characterized by the factors shown in the following list.
Figure 2 — Personality Types (Spaniel and Collie)
Stated as key to getting along with the bulldog personality type are the following recommendations: (1) be straightforward; (2) clear objectives to gain motivation; (3) provide options and give them the choice; (4) make sure they know that they are not wasting their time; (5) provide more than is expected; (6) don't require recognition; (7) respect authority; (8) always be on time; and (9) give more than 100%. (DuPont, 1999, p.11) Recommendations for dealing with the retriever personality type includes: (1) organize the facts and back them up with statistics; (2) acknowledge their efficiency; (3) use systematic communication; (4) logical motivation; (5) be patient during their decision-making process; (6) avoid use of emotion; (7) be aware of timing; (8) don't take their attitude as a personal offense; (9) avoid small talk; (10) don't expect to be complimented; (11) remind them of other matters needing their attention; and (12) allow them to believe the plan was their idea. (DuPont, 1999, p.11) Dealing with the spaniel personality requires that one "be entertaining" and that one "pay them direct compliments." (DuPont, 1999, p.12) As well when dealing with the spaniel personality one must allow them "plenty of time to state their case and support their dreams and opinions." (DuPont, 1999, p.12) When dealing with the collie personality it is recommended that one "show them personal interest before getting to the subject" and that one provide this personality type with a mentor and "actively listen and discuss alternatives slowly." (DuPont, 1999, p.12) DuPont notes that an important consideration in development of workplace diversity is that of 'prejudice'. Prejudice is reported as a "preconceived feeling or bias and it's a normal human reaction." (DuPont, 1999, p.13) Prejudices are such that "come from our family, our friends, our environment, the media, and other external influences — wherever we first learn our beliefs." (DuPont, 1999, p.13) Included in the area of prejudice is stereotyping noted to occur "when we apply our biases to all members of a group." (DuPont, 1999, p.13) There are noted by DuPont to be specific ways that the American culture differs from other cultures. One of these variations is in the "giving and receiving compliments." (1999, p.15) Americans are reported to like it when receiving compliments however, individuals from other cultures do not believe in accepting compliments in front of others because it is considered to be vain. The same is true in the area of acknowledgement of personal achievement. Stated as workplace solutions for diversity are the following recommendations:
(1) Ward off change resistance with inclusion. – Involve every employee possible in formulating and executing diversity initiatives in your workplace;
(2) Foster an attitude of openness in your organization. – Encourage employees to express their ideas and opinions and attribute a sense of equal value to all;
(3) Promote diversity in leadership positions. – This practice provides visibility and realizes the benefits of diversity in the workplace;
(4) Utilize diversity training. – Use it as a tool to shape your diversity policy; and (3) Launch a customizable employee satisfaction survey that provides comprehensive reporting. – Use the results to build and implement successful diversity in the workplace policies. (Multicultural Advantage, 2012, p.1)
DuPont conducted a culture comparison in several areas and reports in the area of greeting that native-born Americans are "usually outgoing, shake hands firmly. Socially, men may hug or kiss cheeks with women and women tend to be the same with men." (DuPont, 1999, p.16) Mexican-Americans when greeting shake hands and give a slight bow when meeting women in business and Japanese-Americans when greeting shake hands very gently. (DuPont, 1999, p.16) When comparing eye contact among the different cultures, DuPont (1999) notes that Native Americans use moderate to strong eye contact while Mexican-Americans use strong eye contact and drop their eyes as a sign of respect. Japanese-Americans are noted to use less direct eye contact the more respected the individual is. In the area of decision-making, DuPont notes that Native Americans are quick and independent in their decision-making while Mexican-Americans in authority are not required or expected to gain the input of others and take much longer to make decisions than their counterparts in the study. Japanese-Americans, in the area of decision making, take a very long time and do not like to say no although that does not mean that they are saying yes.
Johnson Controls study entitled "Exploring How Diversity Impacts On Our Workplace" reports that there is a traditional vs. An emerging view of diversity. The traditional view of diversity holds that it is illegal to discriminate against people at work on the grounds of age, disability, gender, race, religion or belief and sexual orientation. The contemporary view holds that it is illegal to discriminate against people on the grounds of communication, learning styles, mobility and flexibility, combat with technologies, collaboration practices, culture, business boundaries in terms of networked organization and fragmentation. (Johnson Controls, 2004, p.1) Johnson Controls states that businesses "need to 'get under the skin' of diversity and look beyond gender, ethnicity, age and sexual orientation, focusing instead on instilling adverse culture that encourages differences in work styles, personality and ways of thinking, Providing an environment in which people can be themselves at work will unleash creativity and innovation, which has the potential to transform the workplace." (Johnson Controls, 2004, p.2) Stated as key words under the category of individual diversity include those of "preferences, values, beliefs, observable behaviors, expectations, wants, aspirations, opinions, degrees of toleration and acceptance of others, dreams, different stakeholder perceptions, image, abilities, education levels, and talents." (Johnson Controls, 2004, p.3) Key words regarding diversity within and across groups are noted to include "diverse thinkers with common purpose, diversity of skills mix within teams, collaboration trumps competition, valuing and enabling each other, community, and conflict and power." (Johnson Controls,2004, p.3)
The work of Ramirez (2010) states that stereotyping in the workplace involves "placing an n individual or group of individuals into a category which can then lead to discrimination. Illegal discrimination can place the organization and even individuals at a greater risk to lawsuits." Ramirez additionally notes that by ignoring diversity in the workplace, workplace conflicts can result and the outcome is decreased productivity for the organization. Embracing diversity however, can result in broadening perspectives and driving creativity. Placing value on individual differences results in "greater acceptance of all viewpoints which reduces workplace conflict, stereotyping, illegal discrimination, and reduces the risk of lawsuits." (Ramirez, 2010, p.8) Management of diversity involves testing assumptions prior to acting on those assumptions and getting to know ones' coworkers while keeping ones' viewpoints open to new and differing opinions. (Ramirez, 2010, paraphrased) It is also important to examine the organization's procedures and policies and to take immediate action when there are offensive comments, behavior, or jokes that disrespect others' diversity. Management should necessarily solicit feedback from diverse individuals and should have a suggestion box for promoting diversity in the workplace. (Ramirez, 2010, paraphrased) It is important as well to "acknowledge and utilize different employee talents" and to "work to resolve conflicts and consider employee perceptions." (Ramirez, 2010, p.8) Finally, Ramirez states that one should remember "the golden rule and treat others the way you want to be treated." (2010, p.8) Mediation skills involving identifying the problem, people, performance or related attitudes and insuring communication as effective between all parties. Logic rather than emotion should be used in mediation and the similarities rather than differences should be emphasized. Diverse individuals should be involved in problem resolution teams and compromise should be used whenever it is possible. The behavior rather than the person should be addressed when problems arise. (Ramirez, 2010, p.10) The work of Esty, et al. (nd) reports that some younger managers "feel a generation gap when they are exposed to disapproval and sometimes downright correction by direct reports older than themselves." This has resulted in the development of what Etsy, et al. calls "a curious situation" in that older workers are respected and valued in many places however in other organizations "…receive little if any encouragement to develop further and are pressured out of their jobs at the earliest opportunity." (nd)
Greenwood and Murphy (2009) reports in generational differences in the workplace, specific to personal values, behaviors and popular beliefs and states the fact that Baby Boomers "are thought to be competitive and loyal workaholics who value individual freedom and dedication to task" and Generation X in contrast are individual desiring a balance between family and work while Generation Y individuals are "socially sensitive, optimistic, ambitious, curious, technologically adept and easily bored." (Greenwood and Murphy, 2009) The work of Notter (2002) notes that dealing with diversity in the workplace "means understanding and relating effectively with people who are different…" (p.1)
There have been four generations identified in today's workforce including the following:
Generation Born: Age Now:
Matures 1920-40 62-82
Boomers 1940-60 42-62
Generation X 1960-80 22-42
Millennial 1980-2000 <22n
The Matures is a group that is influenced by religion and family with education viewed "as a dream…leisure time is understood as a reward for hard work." (Notter, 2002, p.4) Core values of this generation include dedication, sacrifice, hard work, and conformity in addition to law and order, respect for authority, patience, delayed reward, duty before pleasure, and adherence to rules. (Notter, 2002, p.4) The Boomers are described as being "self-absorbed" and education viewed as "a birthright" rather than as a dream. Core values of this generation include optimism, team orientation, personal gratification, health and wellness, personal growth, youth, work, and involvement. (Notter, 2002, p.4) Generation X are often described as latch-key kids and often the children of divorced parents. The core values of this group are diversity, global thinking, balance, techno-literacy, fun, informality, and self-reliance. (Notter, 2002, p.4) The Millennial born after 1980 have the core values of optimism, civic duty, confidence, achievement, sociability, morality, street smarts and diversity. (Notter, 2002, p.4 ) Because values are known to be that driving behavior, it is important to know the core values of each generation of workers so as to know how to motivate these workers. Stated specifically is "Awareness of the generalized differences among the generations (summarized above) can help all employees work more productively with each other. Knowing in advance how each generation can be triggered, either positively or negatively, can help organizations develop balanced policies and can help individual managers and employees structure their work interactions in ways that benefit all types of people." (Notter, 2002, p.4) The work of Andrade and Rivera (2011) a Millennium Survey to all UA Departments to gauge the climate for diversity in the libraries. It is reported, "It is important to note that nearly 32% of the librarians and 38% of staff at the UA Libraries are from underrepresented groups as of the end of fiscal year [FY] 2010." (Andrade and Rivera, 2011) In addition it is reported "32% of students at the University of Arizona are ethnic minorities (primarily Hispanic), based on fall 2010 statistics." (Andrade and Rivera, 2011) Resulting from the study was the development of diversity competencies which are reported to have been "incorporated into the "Library Competency Model', which are utilized by leaders of the team to create job descriptions and which has been fully integrated into the process of hiring although it is reported to be too early to conduct an assessment of the use of the guidelines. (Andrade and Rivera, 2011, paraphrased)
Summary
The literature reviewed in this study has noted various barriers, challenges and assistive measures to coping with workplace diversity and as well as reviewed literature on the various generations and personalities that must be considered in workplace diversity as well as factors related to culture, national origin, and other diversity issues that are relevant in today's workplace. The findings in this study is that management must first acknowledge diversity and the impact that diversity has on today's workforce and that management must then address diversity in the workplace proactively rather than reactively.
Conclusion
The increase in globalization in the workplace has resulted in much more interaction between individuals from various cultures and belief systems than ever witnessed in history. There are both advantages and disadvantages to diversity in the workplace and the organization to succeed must build on these differences rather than attempt to diminish the differences. These differences can be built upon through workshops, mentoring, institution of policies and company rules that enhance rather than diminish diversity.
Management and the organizational leaders hold the role of responsibility in ensuring that workplace diversity issues are addressed and effectively dealt with. It is important that employees understand that various issues surrounding diversity and that they are educated and trained in dealing with diversity. Because individuals of the work and in the workplace come from different backgrounds, varying cultures and belief systems, the organization has become a melting pot of these variations and differences expressed in various cultures. The differences should be used by the organization to promote organizational creativity and to support organizational success. This can be done through proactively addressing diversity issues. The challenge of diversity is one that can be effectively addressed by the organization and utilized in promoting the success of the organization.
Bibliography
1. A Diverse Workforce Is Integral to a Strong Economy. Center for American Progress. Retrieved from: http://www.americanprogress.org/issues/labor/news/2012/07/12/11900/the-top-10-economic-facts-of-diversity-in-the-workplace/
2. Andrade, R. And Rivera, A. (2012) Developing a Diversity-Patent Workforce: The UA Libraries' Experience. Journal of Library Administration. 51:7-8, 692-727
3. Best Practices in Achieving Workforce Diversity (2010) U.S. Department of Commerce. Retrieved from: http://govinfo.library.unt.edu/npr/library/workforce-diversity.pdf
4. DuPont, K. (1999) Handling Diversity in the Workplace; Communication is the Key. American Media, Inc. Retrieved from: http://www.ars.usda.gov/SP2UserFiles/ad_hoc/54400000NewEmployeeResources/Handling%20Diversity%20in%20the%20Workplace.pdf
5. Esty, K, et al. (d) Workplace Diversity: A Manager's Guide to Solving Problems and Turning Diversity Into a Competitive Advantage.. IBIS Working Group. Retrieved from: http://www.ibisconsultinggroup.com/Workplace%20Diversity%20Age.pdf
6. Exploring How Diversity Impacts On Our Workplace (2010) Johnson Controls. Retrieved from: http://www.johnsoncontrols.com/content/dam/WWW/jci/be/global_workplace_solutions/global_workplace_innovation/downloads/White_Paper_GMN_Diversity_and_the_Workplace4.pdf
7. Gibson, JW; greenwood, RA; and Murphy EF (2009) Generational Differences in the workplace: Personal Values, Behaviors, and Poplar Beliefs. Journal of Diversity Management — Third Quarter 2009. Vol. 3 No. 3.
8. Green, KA; Lopez, M; Wysocki, A.; and Kepner, K. (nd) diversity in the Workplace: Benefits, Challenges, and the Required Managerial Tools. University of Florida — IFAS Extension. Retrieved from: http://edis.ifas.ufl.edu/hr022
9. Greenberg, J. (nd) Diversity in the Workplace: Benefits, Challenges, and Solutions. The Multicultural Advantage. Retrieved from: http://www.multiculturaladvantage.com/recruit/diversity/Diversity-in-the-Workplace-Benefits-Challenges-Solutions.asp
10. Kerby, S. And Burns, C. (2012) The Top 10 Economic Facts of Diversity in the Workplace
11. Managing Diversity in the Workplace (nd) Chapter 12 University of California, San Francisco. Retrieved from: http://ucsfhr.ucsf.edu/index.php/pubs/hrguidearticle/chapter-12-managing-diversity-in-the-workplace/
12. Neault, RA and Mondair, S. (2011) Supporting Workplace Diversity Emerging Roles for Employment Counselors. Journal of Employment Counseling • June 2011 • Volume 48
13. Notter, J. (2002) Generational Diversity in the Workplace. Notter, Consulting. Retrieved from: http://search.unionplus.org/statics/0000/0926/gendiversity.pdf
14. Ramirez, R. (2002) Diversity in the Workplace. Retrieved from: http://www.packervalleychapter.com/uploads/Diversity_in_the_Workplace_Workbook_1.pdf
15. Visagie, JC; and Linde, H. (nd) Evolving Role and Nature of Workplace Leaders and Diversity: A Theoretical and Empirical Approach. Managing Global Transitions 8 (4): 381 — 403
---
Are you busy and do not have time to handle your assignment? Are you scared that your paper will not make the grade? Do you have responsibilities that may hinder you from turning in your assignment on time? Are you tired and can barely handle your assignment? Are your grades inconsistent?
Whichever your reason is, it is valid! You can get professional academic help from our service at affordable rates. We have a team of professional academic writers who can handle all your assignments.
Plagiarism free papers
Timely delivery
Any deadline
Skilled, Experienced Native English Writers
Subject-relevant academic writer
Adherence to paper instructions
Ability to tackle bulk assignments
Reasonable prices
24/7 Customer Support
Get superb grades consistently
Online Academic Help With Different Subjects
Literature
Students barely have time to read. We got you! Have your literature essay or book review written without having the hassle of reading the book. You can get your literature paper custom-written for you by our literature specialists.
Finance
Do you struggle with finance? No need to torture yourself if finance is not your cup of tea. You can order your finance paper from our academic writing service and get 100% original work from competent finance experts.
Computer science
Computer science is a tough subject. Fortunately, our computer science experts are up to the match. No need to stress and have sleepless nights. Our academic writers will tackle all your computer science assignments and deliver them on time. Let us handle all your python, java, ruby, JavaScript, php , C+ assignments!
Psychology
While psychology may be an interesting subject, you may lack sufficient time to handle your assignments. Don't despair; by using our academic writing service, you can be assured of perfect grades. Moreover, your grades will be consistent.
Engineering
Engineering is quite a demanding subject. Students face a lot of pressure and barely have enough time to do what they love to do. Our academic writing service got you covered! Our engineering specialists follow the paper instructions and ensure timely delivery of the paper.
Nursing
In the nursing course, you may have difficulties with literature reviews, annotated bibliographies, critical essays, and other assignments. Our nursing assignment writers will offer you professional nursing paper help at low prices.
Sociology
Truth be told, sociology papers can be quite exhausting. Our academic writing service relieves you of fatigue, pressure, and stress. You can relax and have peace of mind as our academic writers handle your sociology assignment.
Business
We take pride in having some of the best business writers in the industry. Our business writers have a lot of experience in the field. They are reliable, and you can be assured of a high-grade paper. They are able to handle business papers of any subject, length, deadline, and difficulty!
Statistics
We boast of having some of the most experienced statistics experts in the industry. Our statistics experts have diverse skills, expertise, and knowledge to handle any kind of assignment. They have access to all kinds of software to get your assignment done.
Law
Writing a law essay may prove to be an insurmountable obstacle, especially when you need to know the peculiarities of the legislative framework. Take advantage of our top-notch law specialists and get superb grades and 100% satisfaction.
What discipline/subjects do you deal in?
We have highlighted some of the most popular subjects we handle above. Those are just a tip of the iceberg. We deal in all academic disciplines since our writers are as diverse. They have been drawn from across all disciplines, and orders are assigned to those writers believed to be the best in the field. In a nutshell, there is no task we cannot handle; all you need to do is place your order with us. As long as your instructions are clear, just trust we shall deliver irrespective of the discipline.
Are your writers competent enough to handle my paper?
Our essay writers are graduates with bachelor's, masters, Ph.D., and doctorate degrees in various subjects. The minimum requirement to be an essay writer with our essay writing service is to have a college degree. All our academic writers have a minimum of two years of academic writing. We have a stringent recruitment process to ensure that we get only the most competent essay writers in the industry. We also ensure that the writers are handsomely compensated for their value. The majority of our writers are native English speakers. As such, the fluency of language and grammar is impeccable.
What if I don't like the paper?
There is a very low likelihood that you won't like the paper.
Reasons being:
When assigning your order, we match the paper's discipline with the writer's field/specialization. Since all our writers are graduates, we match the paper's subject with the field the writer studied. For instance, if it's a nursing paper, only a nursing graduate and writer will handle it. Furthermore, all our writers have academic writing experience and top-notch research skills.
We have a quality assurance that reviews the paper before it gets to you. As such, we ensure that you get a paper that meets the required standard and will most definitely make the grade.
In the event that you don't like your paper:
The writer will revise the paper up to your pleasing. You have unlimited revisions. You simply need to highlight what specifically you don't like about the paper, and the writer will make the amendments. The paper will be revised until you are satisfied. Revisions are free of charge
We will have a different writer write the paper from scratch.
Last resort, if the above does not work, we will refund your money.
Will the professor find out I didn't write the paper myself?
Not at all. All papers are written from scratch. There is no way your tutor or instructor will realize that you did not write the paper yourself. In fact, we recommend using our assignment help services for consistent results.
What if the paper is plagiarized?
We check all papers for plagiarism before we submit them. We use powerful plagiarism checking software such as SafeAssign, LopesWrite, and Turnitin. We also upload the plagiarism report so that you can review it. We understand that plagiarism is academic suicide. We would not take the risk of submitting plagiarized work and jeopardize your academic journey. Furthermore, we do not sell or use prewritten papers, and each paper is written from scratch.
When will I get my paper?
You determine when you get the paper by setting the deadline when placing the order. All papers are delivered within the deadline. We are well aware that we operate in a time-sensitive industry. As such, we have laid out strategies to ensure that the client receives the paper on time and they never miss the deadline. We understand that papers that are submitted late have some points deducted. We do not want you to miss any points due to late submission. We work on beating deadlines by huge margins in order to ensure that you have ample time to review the paper before you submit it.
Will anyone find out that I used your services?
We have a privacy and confidentiality policy that guides our work. We NEVER share any customer information with third parties. Noone will ever know that you used our assignment help services. It's only between you and us. We are bound by our policies to protect the customer's identity and information. All your information, such as your names, phone number, email, order information, and so on, are protected. We have robust security systems that ensure that your data is protected. Hacking our systems is close to impossible, and it has never happened.
How our Assignment  Help Service Works
You fill all the paper instructions in the order form. Make sure you include all the helpful materials so that our academic writers can deliver the perfect paper. It will also help to eliminate unnecessary revisions.
2.      Pay for the order
Proceed to pay for the paper so that it can be assigned to one of our expert academic writers. The paper subject is matched with the writer's area of specialization.
3.      Track the progress
You communicate with the writer and know about the progress of the paper. The client can ask the writer for drafts of the paper. The client can upload extra material and include additional instructions from the lecturer. Receive a paper.
4.      Download the paper
The paper is sent to your email and uploaded to your personal account. You also get a plagiarism report attached to your paper.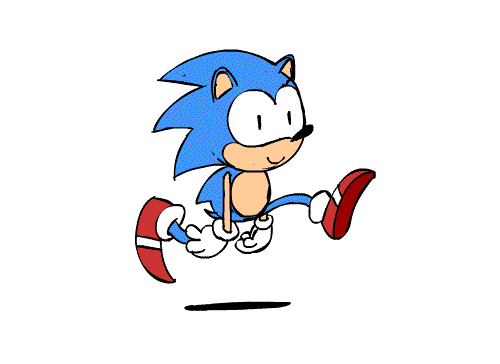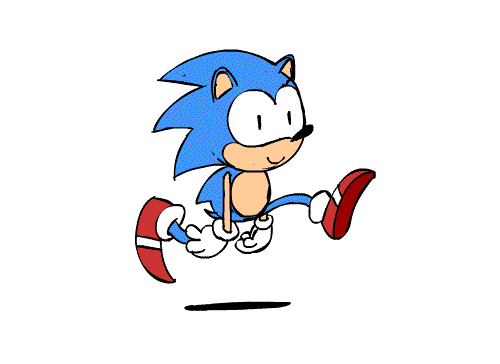 PLACE THIS ORDER OR A SIMILAR ORDER WITH US TODAY AND GET A PERFECT SCORE!!!
---