Glaxo Case Study
Conclusions and Lessons Learned
Don't use plagiarized sources. Get Your Custom Essay on
Conclusions and Lessons Learned in Glaxo
Just from $9/Page
The world's fourth-largest pharmaceutical company measured by sales (after Pfizer, Novartis, and Sanofi) is GSk and is a British multinational pharmaceutical company that deals in biologics, vaccines, and consumer healthcare. The company operates internationally and has a very large product mix. The Chinese market is one of the focus areas for the company in terms of investments. After police accused it of funnelling up to 3 billion yuan (approx. £323 million) to travel agencies to facilitate bribes to doctors to boost the sale of its medicines in July 2013, the fact that some of its senior Chinese executives appeared to have broken the law was confirmed by GSK ("GSK Under Fire Again For Alleged Corruption in China — Business — tutor2u," 2013). More than £13bn has been fined on pharma companies by U.S. authorities in the last three years alone. The focus has now shifted to the activities "Big Pharma" in emerging markets ("Business Ethics & CSR – GSK Promises to be Good — Business — tutor2u," 2014).
This bribery case has cast a shadow on many companies that plan to set up operations in China. As the CEO of a USA-based company and with subsidiaries in the United Kingdom, it is, therefore, important to understand the reasons why Glaxo got engaged in such activities and what are the business conditions, the legal and regulatory framework and even the attitude of people in China towards such a practice. It is also pertinent to consider the matter in light of the anti-bribery regulations prevalent in the U.S. and the UK where the company also has operations. The paper attempts to find out the ways and means that the U.S. based company can use to reduce and minimize such risks of doing business in China (Beijing, 2014)
Analysis:
1)
Despite the fact that Glaxo had a strict code of conduct for its employees and even for its suppliers, the incidents of bribery in China that continued unabated for a long period happened. At the end of the episode, GSK offered apologies on behalf of their employees who were working outside their internal control procedures. While there are a number of factors that could have led to the company executives engaging in the act of bribing in China. One of the primary factors is the general business conditions and the urge of the company to do well.
The pharma market in China is huge. In 2012, around the time when the series of alleged bribery had begun, the China had the third largest pharma market in the world. The total sale of the industry was to the tune of $69 billion. It was anticipated that the same market would significantly increase to touch around $150 billion by 2016. Hence the opportunities for any pharma industry in the country are immense. Due to the factors of enhancement of standard of living and additional income in the hands of the people would ensure that the market would continue to grow at a fast pace. Experts expect China to become the second largest pharma market in the world surpassing Japan in 2016 (Wu, Xu, Liu, & Wu, 2013). Hence for any company, functioning in such a growth market but with numerous international and local competitors, gaining more and more market share was important to give back more money to its investors.
GSK intended to make profits for itself and its shareholders and employees and this would be deemed to be ethical as long as the company adheres to laws and human values. But driven by the urge to gain market share and make more and more profits GSK engaged in the practice of bribing doctors and government officials. The bribe was being given to the relevant people to prescribe and promote the more expensive drugs to the general population. While this is very unethical from the business standpoint, in all countries this is illegal too. This also resulted in a rise in the prices of the drugs produced by the company by as much as one-third of the actual price and this price escalation was passed on to the buyers (Schipani, Liu, & Xu, n.d.). Hence it this act was unjust for the end users of the drugs. GSK also infringed on the autonomy of the doctors and the government officials as they were prescribing the most expensive drugs as demanded by the company and hence were not making well-informed decisions.
However, there were other schools of thought that did not put the entire onus of the scandal on the company only. Experts and business commentators also pointed to other factors that were outside of the control of the company and noted the lacunae of the system in China where corruption and acceptance of bribery for getting a work done are part of its culture (Schipani, Liu, & Xu, n.d.). This is evident from the manner in which the Chinese government has embarked on an extensive program to cleanse the system of corruption in 2015 which resulted in the arrests and indictment of many government officials as well as private citizens and businessmen. According to the Transparency International's Corruption Perceptions Index, China ranked 80 among 178 nations with respect to corruption in 2013. This is often seen as a barrier to the social and complete domination of the world market by China and hence the cleansing operations by the Chinese government (Zhang, 2016).
Despite this prior to 2015, only 3% of the people accused of bribery in China actually got any form of jail sentences which highlight the lack judicial system in the country (Zhang, 2016). Another possible factor that led to the bribery scandal is the practice of bribery by GSK is the hospital management system in China. The service provided by hospitals in China is their primary source of revenue generation. Often it is customary for hospitals in China to put a surcharge on drug sales to enhance revenues and encouraging its staff doctors to prescribe costlier medicines using the sale quota system. Hence many are of the opinion that this practice by most hospitals and hospital run pharmacies in China has over the years encouraged the practice of bribery (Zhang, 2016).
Despite the Chinese government trying to control the price limit of drugs sold by the hospital and pharmacies, especially those for which the government gave subsidies and those sold at public hospitals, the upward marking of prices of drugs went on unabated. And this practice led to many of the local and even some international pharma companies to engage in bribing the doctors by hospital staff. In fact, some also believe that this had become a part of the marketing practice for pharma companies where bribery in the form of money, favors, and gifts was given to doctors to encourage them to prescribe the drugs that the companies wanted them to even at enhanced prices instead of those of their competitors.
For GSK, despite the fact that the Chinese pharma market and the prevalent system in the healthcare industry in the country encouraged bribery to doctors as a norm, it was unethical and wrong for GSK to have got engaged in the bribery schemes. Ethical principles and theories suggest that even if everyone else is engaged in a wrong doing, it is unethical for one to follow the same path.
The primary factor for GSK to have got entangled in the bribery practice was the general situation of the pharma industry in China where competitors and especially the domestic companies had made bribery and giving a dole to doctors and hospital staff a norm. Though GSK wanted to enhance sales and present strong competition to the domestic companies which had held a significant portion of the pharma market there, the path chosen by the company was not correct. This fight to gain market share and enhance sale in the multi-billion dollar market could have been done by other means that are both ethical and legal such as enhanced marketing and advertising activities. It was not proper for the company to put their worldwide reputation at risk and follow a norm or a practice prevalent in the market and encouraged by competitors. For me, the main factor that drove GSK into the bribery scandal was the general norms and practices already prevalent in the pharma and healthcare market in China. However having said this, GSK also cannot be spared of their responsibility of doing business ethically and legally.
2.)
GSK's response to the bribery scandal that not only tarnished its image in the global market but also resulted in a drastic fall in the sale of its drugs in China and elsewhere has been apologetic. Following the revelations after investigations by Chinese authorities, and the Chinese courts imposing fines on the company for engaging in the illegal and unethical practice of bribing, GSK had published and issued various statements where it said that that it was apologetic to the "Chinese government and its people." "
"Reaching a conclusion in the investigation of our Chinese business is important, but this has been a deeply disappointing matter for GSK," the chief executive of the company Sir Andrew Witty said in another statement ("GlaxoSmithKline fined 0m by China for bribery – BBC News," 2014).
GSK also said that it intended to gain experience and learn from the incident. The company also reiterated its commitment to its Chinese customers apologized for the incident which had resulted in the customers paying more money for the drugs unnecessarily. The initial approach and reaction of GSK after the disclosure of the bribery scandal was one of apology and an attempt to mend the tarnished image of the company in China and in other countries where it operated ("GlaxoSmithKline fined $490m by China for bribery – BBC News," 2014)
One of the learning from the incident in China as described by the company was the fact that the company needed to keep a close eye on the changing political and regulatory framework in China especially with regards to foreign companies. This was necessary, according to the company statements published at that point in time, for foreign companies to prosper or even simply survive in the promising but somewhat perilous Chinese market.
On the other side of the company, GSK suspended a number of its managers in China who were found to have engaged in similar bribery acts in an internal investigation by the company. However many market experts were of the opinion that the suspension of employees by GSK in China did not send any 'strong signals' in a pharma industry that was rife with corruption (Beijing, 2014).
The incident also had global impacts for GSK. The company tried to strengthen its ethical and responsibility code and took stringent actions against its employees in china and elsewhere. While the code of conduct for employees and third parties were strengthened, the company pulled up 3,947 employees for violating its policy which related to issues from attendance to fraud. One the total number of staff pulled up, only 233 were done so for engaging in malpractices related to sales and marketing. Despite the pulling up of a large number of employees by GSK, the number of employees who either left or were fired did not rise in 2014 — the year when the bribery scandal broke and GSK was fined by Chinese authorities (Roland, 2015)
If I were to be in the position of Mark Reilly, I would certainly have taken steps to correct the situation before it happened if I had knowledge of the practice. I would have made it clear to the company bosses that no bribery would be done even if it meant the loss of business to competitors. Post the scandal, as Reilly, I would have taken all measures through advertising and marketing exercises to mend the tarnished image of the company.
3.
I do think GSK had been treated unfairly to the extent that it was picked up as a possible scapegoat and indicted for bribery in the pharma industry when it was absolutely clear and there was public knowledge about the norms of bribery and dole giving in the healthcare industry in China. It would have been fair for GSK if many of its rivals were given similar treatment by the Chinese authorities. While indicating GSK and not taking any action against the domestic companies, perhaps the Chinese authorities unintentionally gave a signal to foreign companies that they would be the first target in such unethical and illegal business practices (Zhang, 2016).
Having said the above, it is also a fact that the action against GSK cannot be questioned in any court of law as it had indeed engaged in illegal activities which were punishable by law. Hence GSK cannot shrug off its responsibilities and claim that it had only been made a victim of circumstances when the company had the choice of not participating in the established bribery norm in the pharma industry in China.
4.
Similar situations with respect to avoiding indictment of the U.S. Foreign Corrupt Practices Act and the U.K. Bribery Act, which hold companies responsible in these countries for any act of bribery conducted in other countries, could be avoided simply by not participating in any form of illegal financial transactions anywhere in the world. It is recommended that global companies with operations in multiple countries should draw out clear and very well defined codes of conduct for its employees and third parties preventing any form of illegal financial transactions in the name of the company or business. It is also recommended that such companies should also conduct regular checks and evaluation of the practices trough internal investigations and set up of whistleblower programs and take strict action against any employees found guilty and reporting the same to the concerned authorities.
5.
The above analysis of the case of GSK bribery scandal in China shows that companies intending to set up business in China should be well aware of the market conditions in the country and conduct investigations about the prevalent norms of business — ethical or unethical. Strategically, companies should analyze the need for fast business expansion in China and the need for doing business ethically and legally. This is important for companies operating in China as the rules and regulations as well as the government attitude towards corruption and towards foreign companies is changing. While the Chinese market offered great chances for business improvement, the underlying trends in the market also needs to be analyzed and considered carefully and if necessary a special strategy and code of conduct should be prepared for only for the Chinese market
Conclusions and Lessons Learned
The above analysis can be summed up in three short but important lessons for the CEO attempting to expand the business to China. First, the company should fully and completely understand the market forces, the completion and the business process and practices prevalent in the country and draw up a strategy accordingly. Secondly, the CEO should also carefully consider the government attitude towards foreign companies in comparison to domestic companies and the relevant rule and regulations. And finally, the company should decide beforehand and if possible draw up a code of conduct and ethics that the company would follow with respect to the market condition and prevalent trends and practices in the Chinese market.
References
ANTI-BRIBERY AND CORRUPTION FRAMEWORK THIRD PARTY PROCEDURES AND GUIDANCE. (2016). www.gsk.com. Retrieved 22 July 2016, from http://www.gsk.com/media/280708/anti-bribery-corruption-third-party.pdf
Beijing, H. (2014). GlaxoSmithKline Found Guilty of Bribery in China. WSJ. Retrieved 22 July 2016, from http://www.wsj.com/articles/glaxosmithkline-found-guilty-of-bribery-in-china-1411114817
Business Ethics & CSR – GSK Promises to be Good — Business — tutor2u. (2014). Tutor2u.net. Retrieved 23 July 2016, from http://www.tutor2u.net/blog/index.php/business-studies/comments/business-ethics-csr-gsk-promises-to-be-good
GlaxoSmithKline fined $490m by China for bribery – BBC News. (2014). BBC News. Retrieved 22 July 2016, from http://www.bbc.com/news/business-29274822
GSK Under Fire Again For Alleged Corruption in China — Business — tutor2u. (2013). Tutor2u.net. Retrieved 23 July 2016, from http://www.tutor2u.net/blog/index.php/business-studies/comments/gsk-under-fire-again-for-alleged-corruption-in-china/
Our Code of Conduct. (2016). www.gsk.com. Retrieved 22 July 2016, from http://www.gsk.com/media/1042340/our-code-of-conduct.pdf
Policies, codes and standards — GSK. (2016). Gsk.com. Retrieved 22 July 2016, from http://www.gsk.com/en-gb/about-us/policies-codes-and-standards/
Roland, D. (2015). GlaxoSmithKline bribery scandal led to 13-fold increase in China whistleblower reports. Telegraph.co.uk. Retrieved 22 July 2016, from http://www.telegraph.co.uk/finance/newsbysector/pharmaceuticalsandchemicals/11438063/GlaxoSmithKline-bribery-scandal-led-to-13-fold-increase-in-China-whistleblower-reports.html
Schipani, C., Liu, J., & Xu, H. Doing Business in a Connected Society: The GSK Bribery Scandal in China. SSRN Electronic Journal. http://dx.doi.org/10.2139/ssrn.2579040
Wu, J., Xu, J., Liu, G., & Wu, J. (2013). Pharmaceutical Pricing: An Empirical Study of Market Competition in Chinese Hospitals. Pharmacoeconomics, 32(3), 293-303. http://dx.doi.org/10.1007/s40273-013-0099-5
Zhang, J. (2016). Public Governance and Corporate Fraud: Evidence from the Recent Anti-corruption Campaign in China. J Bus Ethics. http://dx.doi.org/10.1007/s10551-016-3025-x
---
Are you busy and do not have time to handle your assignment? Are you scared that your paper will not make the grade? Do you have responsibilities that may hinder you from turning in your assignment on time? Are you tired and can barely handle your assignment? Are your grades inconsistent?
Whichever your reason is, it is valid! You can get professional academic help from our service at affordable rates. We have a team of professional academic writers who can handle all your assignments.
Plagiarism free papers
Timely delivery
Any deadline
Skilled, Experienced Native English Writers
Subject-relevant academic writer
Adherence to paper instructions
Ability to tackle bulk assignments
Reasonable prices
24/7 Customer Support
Get superb grades consistently
Online Academic Help With Different Subjects
Literature
Students barely have time to read. We got you! Have your literature essay or book review written without having the hassle of reading the book. You can get your literature paper custom-written for you by our literature specialists.
Finance
Do you struggle with finance? No need to torture yourself if finance is not your cup of tea. You can order your finance paper from our academic writing service and get 100% original work from competent finance experts.
Computer science
Computer science is a tough subject. Fortunately, our computer science experts are up to the match. No need to stress and have sleepless nights. Our academic writers will tackle all your computer science assignments and deliver them on time. Let us handle all your python, java, ruby, JavaScript, php , C+ assignments!
Psychology
While psychology may be an interesting subject, you may lack sufficient time to handle your assignments. Don't despair; by using our academic writing service, you can be assured of perfect grades. Moreover, your grades will be consistent.
Engineering
Engineering is quite a demanding subject. Students face a lot of pressure and barely have enough time to do what they love to do. Our academic writing service got you covered! Our engineering specialists follow the paper instructions and ensure timely delivery of the paper.
Nursing
In the nursing course, you may have difficulties with literature reviews, annotated bibliographies, critical essays, and other assignments. Our nursing assignment writers will offer you professional nursing paper help at low prices.
Sociology
Truth be told, sociology papers can be quite exhausting. Our academic writing service relieves you of fatigue, pressure, and stress. You can relax and have peace of mind as our academic writers handle your sociology assignment.
Business
We take pride in having some of the best business writers in the industry. Our business writers have a lot of experience in the field. They are reliable, and you can be assured of a high-grade paper. They are able to handle business papers of any subject, length, deadline, and difficulty!
Statistics
We boast of having some of the most experienced statistics experts in the industry. Our statistics experts have diverse skills, expertise, and knowledge to handle any kind of assignment. They have access to all kinds of software to get your assignment done.
Law
Writing a law essay may prove to be an insurmountable obstacle, especially when you need to know the peculiarities of the legislative framework. Take advantage of our top-notch law specialists and get superb grades and 100% satisfaction.
What discipline/subjects do you deal in?
We have highlighted some of the most popular subjects we handle above. Those are just a tip of the iceberg. We deal in all academic disciplines since our writers are as diverse. They have been drawn from across all disciplines, and orders are assigned to those writers believed to be the best in the field. In a nutshell, there is no task we cannot handle; all you need to do is place your order with us. As long as your instructions are clear, just trust we shall deliver irrespective of the discipline.
Are your writers competent enough to handle my paper?
Our essay writers are graduates with bachelor's, masters, Ph.D., and doctorate degrees in various subjects. The minimum requirement to be an essay writer with our essay writing service is to have a college degree. All our academic writers have a minimum of two years of academic writing. We have a stringent recruitment process to ensure that we get only the most competent essay writers in the industry. We also ensure that the writers are handsomely compensated for their value. The majority of our writers are native English speakers. As such, the fluency of language and grammar is impeccable.
What if I don't like the paper?
There is a very low likelihood that you won't like the paper.
Reasons being:
When assigning your order, we match the paper's discipline with the writer's field/specialization. Since all our writers are graduates, we match the paper's subject with the field the writer studied. For instance, if it's a nursing paper, only a nursing graduate and writer will handle it. Furthermore, all our writers have academic writing experience and top-notch research skills.
We have a quality assurance that reviews the paper before it gets to you. As such, we ensure that you get a paper that meets the required standard and will most definitely make the grade.
In the event that you don't like your paper:
The writer will revise the paper up to your pleasing. You have unlimited revisions. You simply need to highlight what specifically you don't like about the paper, and the writer will make the amendments. The paper will be revised until you are satisfied. Revisions are free of charge
We will have a different writer write the paper from scratch.
Last resort, if the above does not work, we will refund your money.
Will the professor find out I didn't write the paper myself?
Not at all. All papers are written from scratch. There is no way your tutor or instructor will realize that you did not write the paper yourself. In fact, we recommend using our assignment help services for consistent results.
What if the paper is plagiarized?
We check all papers for plagiarism before we submit them. We use powerful plagiarism checking software such as SafeAssign, LopesWrite, and Turnitin. We also upload the plagiarism report so that you can review it. We understand that plagiarism is academic suicide. We would not take the risk of submitting plagiarized work and jeopardize your academic journey. Furthermore, we do not sell or use prewritten papers, and each paper is written from scratch.
When will I get my paper?
You determine when you get the paper by setting the deadline when placing the order. All papers are delivered within the deadline. We are well aware that we operate in a time-sensitive industry. As such, we have laid out strategies to ensure that the client receives the paper on time and they never miss the deadline. We understand that papers that are submitted late have some points deducted. We do not want you to miss any points due to late submission. We work on beating deadlines by huge margins in order to ensure that you have ample time to review the paper before you submit it.
Will anyone find out that I used your services?
We have a privacy and confidentiality policy that guides our work. We NEVER share any customer information with third parties. Noone will ever know that you used our assignment help services. It's only between you and us. We are bound by our policies to protect the customer's identity and information. All your information, such as your names, phone number, email, order information, and so on, are protected. We have robust security systems that ensure that your data is protected. Hacking our systems is close to impossible, and it has never happened.
How our Assignment  Help Service Works
You fill all the paper instructions in the order form. Make sure you include all the helpful materials so that our academic writers can deliver the perfect paper. It will also help to eliminate unnecessary revisions.
2.      Pay for the order
Proceed to pay for the paper so that it can be assigned to one of our expert academic writers. The paper subject is matched with the writer's area of specialization.
3.      Track the progress
You communicate with the writer and know about the progress of the paper. The client can ask the writer for drafts of the paper. The client can upload extra material and include additional instructions from the lecturer. Receive a paper.
4.      Download the paper
The paper is sent to your email and uploaded to your personal account. You also get a plagiarism report attached to your paper.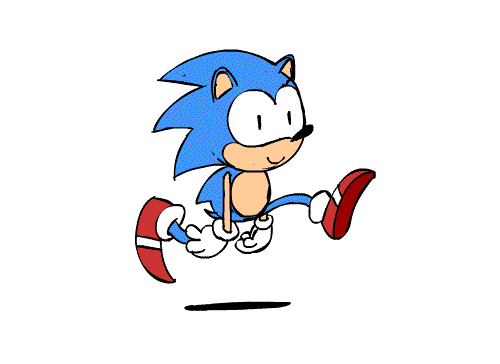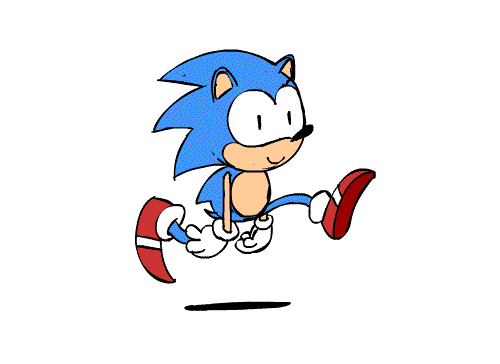 PLACE THIS ORDER OR A SIMILAR ORDER WITH US TODAY AND GET A PERFECT SCORE!!!
---