Ethical Situations That Influence Consumer Behavior
Counterfeiting expensive merchandise and making it available at significantly lower prices without regard for the legal or ethical implications of this practice cost the apparel, accessory and merchandise industry nearly $200B a year in lost jobs, taxes and sales (Phau, Sequeira, Dix, 2009). There is also the damage to brand equity and the image of brands as well, as often counterfeiters cut corners and deliver shoddy merchandise that often disintegrates faster than the actual item (Phau, Teah, 2009). The intent of this analysis is to evaluate four different peer-reviewed, empirical studies that seek to define the influence of ethics on decision-making processes of consumers of both legitimate and counterfeit luxury items. From online-only sales (Radon, 2012) to sales made through malls throughout Asia (Phau, Teah, 2009) the majority of sales channels counterfeiters and legitimize luxury goods manufacturers use to sell their products are presented.
Don't use plagiarized sources. Get Your Custom Essay on
Ethical Situations That Influence Consumer Behavior
Just from $9/Page
Analysis of To Buy or Not To Buy A "Counterfeit" Ralph Lauren Polo Shirt: The Role of Lawfulness and Legality toward Purchasing Counterfeits
The foundational elements of this study included a methodology that centered on showing a real Ralph Lauren shirt and a counterfeit one, and then asking if the responded would knowingly purchase the fake one. The results showed that women have higher ethical standards than men and that men, while seeking the prestige of this and other branded items, fear being found out when they purchase a counterfeit (Phau, Sequeira, Dix, 2009).
The study methodology was based on a convenience sampling method at a large Australian University in their business school. The stimulus of the study was a Ralph Lauren Polo shirt. The data collection instrument was a survey form of three pages, with the first page having a picture and brief description of the shirt, the second being a seven-point Likert scale asking them what the probability of their purchasing the short was. Next, a counterfeit version of the shirt was shown, and the respondents were next asked to rate their probability of purchasing that item. They were also told it was of inferior quality as well. The second page also included screening questions to see if the respondent had ever purchased counterfeit products before. These questions were used for screening respondents. This was followed by scales to measure the attitude towards lawfulness of counterfeits (Phau, Sequeira, Dix, 2009).
The demographics of the sample included 48.5% male, and 51.5% were female. The majority of respondents (65.6%) were between the ages of 18 and 21. About 25% were between the ages of 22 to 25 and 9/1% were above 25 years of age. Given the majority of the respondents were students, their annual incomes was AUD$20K or less (77.7%). Eight of ten respondents (80%) had purchased counterfeits, with males being the majority of purchasers in the study. The 40% of the counterfeit product buyers were in the 19 to 21-year-old segment, with the majority being males.
The study findings underscore what previous studies have found, specifically showing how pervasive counterfeit purchasers are in lower-income, younger groups of males (Phau, Sequeira, Dix, 2009). The results also corroborate with the findings of previous studies that women are more ethical in their purchases of products. These findings led the researchers to conclude that integrity is a very strong influencer of the willingness to forgo the purchase of counterfeit products (Phau, Sequeira, Dix, 2009). It also underscores that the more rapid the product lifecycle of a given product, the more the tendency of counterfeiters to see the small, fast-moving windows of opportunity and move quickly with badly produced merchandise at low prices. Consumers literally get what they pay for in these scenarios.
The studies' limitations include the convenience sampling approach taken and the lack of statistical validity that applies to the research design. This study has limited value across the entire Australian market as well, as it concentrates on only a very small segment, the business studies at a major Australian university. Due to all of these factors, the findings are of limited value on a global basis as well and cannot be extrapolated across global demographic and socio-economic groups as a result.
Analysis of Examining Ethics and Materialism with Purchase of Counterfeits
The greater the value of ethicacy to a given shopper the less likely they are to consider the purchase of counterfeit products. This is one of the most significant findings from the research completed in the study Examining Ethics and Materialism with Purchase of Counterfeits (Kozar, Marcketti, 2011). The study methodology is based on an online survey of 741 respondents who were recruited from newspaper advertisements in university newspapers in two four-year universities in the Midwestern United States. The advertisements included a promise of a $150 cash prize incentive that would be awarded at the end of the semester. The researchers completed several pretests of the survey with academic advisors prior to implementing the overall study.
The data collection instrument, has been said before, was an online survey that was designed to capitalize on the Muncy-Vitell consumer ethics scale (Kozar, Marcketti, 2011). This scale combines the validation of a Likert five-point design and the testing of ethical trade-offs. The researchers designed this aspect of the survey to reflect the value judgments and trade-offs of actively benefiting from a counterfeit product, passively benefiting from it and how approving or not a given respondent was with these dimensions of ethicacy. The scale also included 18 different attribute descriptions that measured the trade-offs respondents also made between ethical vs. unethical outcomes from the standpoint of acquiring materialistic products (Kozar, Marcketti, 2011).
The demographics of this study included 741 students, with 50% being between the ages of 18 and 20 and 35% between the ages of 21 to 23., and 15% over the age of 24. 76% of the respondents were women and 24% were men. 86.5% of the sample was Caucasian and the remainder was African-American, Asian-American, and Hispanic. The distribution by educational level included 22.7% in their first year, 21.3% in the second year, 22.7% in the third year and 26.5% in the fourth year., A total of 6.8% of respondents were in graduate products. 68% had knowingly purchased counterfeit products in the past.
The study findings showed that there is a strong relationship in the respondent population with regard to the relationship of ethics and materialism. Consumers in this study who had higher ethical values were less materialistic and also declined ot purchase counterfeit products in the past. This was the 20% of respondents who had never purchased a counterfeit product, and whose philosophies reflected a non-materialistic view of life. The limitations of this study include the limited sample frame of Midwestern U.S.-based universities who are not representative fog the broader U.S. population. Second, this study lacked validity across a broader base of respondents within different socio-economic strata as well. Third, the study also lacked a clear definition of how price would impact overall judgments of ethicacy.
Analysis of Devil Wears (Counterfeit) Prada: A Study of Antecedents and Outcomes of Attitudes Towards Counterfeits of Luxury Brands
China is known for having an exceptionally high level of collectivism and shared expectations in addition to saving face with peers and superiors. The findings of this study show that surprisingly collectivism is not nearly as powerful of a predictor of purchase intention for counterfeit products as the lack of ethicacy is (Phau, Teah, 2009). Like other studies, the greater the integrity of a respondent as measured by their ethicacy the greater the probability they would not purchase a counterfeit product deliberately (Kozar, Marcketti, 2011).
The methodology for this study is based on a mall intercept model completed in a downtown Shanghai shopping center. The questionnaire was self-administered and given to every fifth shopper in the mall. This sampling approach delivered a 14% overall response rate. What made the questionnaire unique was the focus on showing two different value statements for the purchased of counterfeit goods; one showed a peddler selling fake products and the other asked more generic questions. The researchers provided the following table of the demographics of respondents by non-buyers and buyers of counterfeit goods:
Table II Sample distribution between buyers and non-buyers of counterfeits of luxury brands. Source: (Phau, Teah, 2009)
The study's findings indicate that consumption purely for status and integrity are both the most significant factors in defining which products are purchased from legitimate vs. counterfeit manufacturers. Surprising for this study and its respondents, collectivism, a core value in Chinese culture, did not emerge as a significant factor in overall purchase decisions (Phau, Teah, 2009). What did emerge was the concern on the part of respondents that if it was found out that a given item was counterfeit, they would lose significant credibility and face in the community (Phau, Teah, 2009). Combined with the strong emphasis on integrity and ethics, the study underscores with greater clarity and convincing results just how powerful ethicacy is in defining if a person will buy a counterfeit product or not.
The limitations of this study include the lack of sampling and statistical precision based on the mall intercept methodology, and the fact that the majority of respondents were male. The mall in Shanghai is not representative of all shopping experiences in China, and the questionnaire and its use of imagery and descriptions lack clarity and precision needed for more extrapolative results. The study however does underscore the role of ethicacy as a key determinant in defining if a person is going to purchase a counterfeit product or not.
Analysis of Counterfeit Luxury Goods Online:
An Investigation of Consumer Perceptions
One of the most rapidly expanding selling channels for counterfeit products are websites and e-commerce sites. On the Internet a counterfeiter can be up and running within a day or less, selling counterfeit items globally using PayPal and other well-known payment processing systems to manage transactions. This area of counterfeit luxury products selling is the subject of the study Counterfeit Luxury Goods Online: An Investigation of Consumer Perceptions (Radon, 2012). The methodology is loosely defined as those customers who have purchased from known jewelry and watch counterfeit sites and have provided customer success stories in the past. The researchers reasoned that those who had participated in a transaction and had a positive experience (as evidenced by the endorsement) would be more likely to respond to their questionnaire. An online survey was created to determine the trade-offs that counterfeit purchasers had made in the purchasing process. The recruitment efforts netted out 47 total respondents, 40% who whom were men and 60% being women. The respondent's ages were between 18 and 45 (Radon, 2012).
The study found that the most important factors that those who knowingly purchased counterfeit products where more concerted with conscious value and price and the implied prestige of the given item. The researchers also found that those who are most likely to purchase counterfeit products are also the most price-sensitive and seek out inelastic, commodity like pricing deals which clearly communicate the lack of value being purchased (Radon, 2012). It's as if the respondents are attempting to buy the brand as a badge of prestige with little care if the actual product will last and deliver functional value or not.
Discussion
The purchase of counterfeit products is becoming more pervasive as globalization extends the reach of brands globally. When Nike is even more recognizable as a brand image compared to some nation's flags, it's apparent that brands have tremendous power to influence the values of large masses of people. The motivations for purchasing counterfeit products have been analyzed in this analysis. Not surprisingly, the less ethical foundation a person ahs the more they are likely to engage in purchasing counterfeit products and attempting to pass them off as real. The greater the ethicacy of a person and their value set, the less likely they are to purchase a counterfeit product. Of the four studies analyzed, the most likely demographic group to regularly purchase counterfeit products are male students below 20 years of age with incomes well below $20K a year (AUD). This is admittedly a finding only in Australia, yet it does show a finding that pervades all studies which is the consistent finding that women are significantly more ethical than men (Kozar, Marcketti, 2011). Another surprising finding is that Chinese consumers are more concerned about being found out when they purchase counterfeit products that the status they convey (Phau, Teah, 2009).
Recommendations
The following are recommendations for luxury brands to protect themselves against counterfeiting globally:
1. Concentrate on the inherent value of the brand and seek ot create strong peer communities of customers who appreciate the craftsmanship and quality of materials. This would have been very effective against the purchasing of counterfeit products that had been quickly produced to take advantage of a very small window of opportunity to sell them (Phau, Sequeira, Dix, 2009).
2. Create unique, differentiating features that show a high level of ethicacy in the production process, further differentiating the original products from counterfeits. This will be a cue to those who have borderline to higher level of ethicacy to choose to reject the cheaper, often shoddily-produced product (Phau, Teah, 2009).
3. Create product strategies that bring the same quality and brand of the flagship product lines into an affordability range for a broader market, as Armani has done with Armani Exchange as done for example (Phau, Teah, 2009)
4. Create online validation and verification programs for all the luxury products in a product line, protecting the brand online (Radon, 2012). This could be accomplished through highly specific imagery of a given watch, accessory or product that cannot be duplicated online and has a validation symbol within it. This approach to safeguarding the brand online is essential for stopping pirating that can occur online with a day.
References
Kozar, J.M., & Marcketti, S.B. (2011). Examining ethics and materialism with purchase of counterfeits. Social Responsibility Journal, 7(3), 393-404.
Ian Phau, Marishka Sequeira, Steve Dix, (2009) "To buy or not to buy a "counterfeit" Ralph Lauren polo shirt: The role of lawfulness and legality toward purchasing counterfeits," Asia-Pacific Journal of Business Administration, Vol. 1 Iss: 1, pp. 68 — 80
Phau, I., & Teah, M. (2009). Devil wears (counterfeit) Prada: A study of antecedents and outcomes of attitudes towards counterfeits of luxury brands. The Journal of Consumer Marketing, 26(1), 15-27.
Anita Radon (2012). Counterfeit luxury goods online: An investigation of consumer perceptions. International Journal of Marketing Studies, 4(2), 74-79.
---
Are you busy and do not have time to handle your assignment? Are you scared that your paper will not make the grade? Do you have responsibilities that may hinder you from turning in your assignment on time? Are you tired and can barely handle your assignment? Are your grades inconsistent?
Whichever your reason is, it is valid! You can get professional academic help from our service at affordable rates. We have a team of professional academic writers who can handle all your assignments.
Plagiarism free papers
Timely delivery
Any deadline
Skilled, Experienced Native English Writers
Subject-relevant academic writer
Adherence to paper instructions
Ability to tackle bulk assignments
Reasonable prices
24/7 Customer Support
Get superb grades consistently
Online Academic Help With Different Subjects
Literature
Students barely have time to read. We got you! Have your literature essay or book review written without having the hassle of reading the book. You can get your literature paper custom-written for you by our literature specialists.
Finance
Do you struggle with finance? No need to torture yourself if finance is not your cup of tea. You can order your finance paper from our academic writing service and get 100% original work from competent finance experts.
Computer science
Computer science is a tough subject. Fortunately, our computer science experts are up to the match. No need to stress and have sleepless nights. Our academic writers will tackle all your computer science assignments and deliver them on time. Let us handle all your python, java, ruby, JavaScript, php , C+ assignments!
Psychology
While psychology may be an interesting subject, you may lack sufficient time to handle your assignments. Don't despair; by using our academic writing service, you can be assured of perfect grades. Moreover, your grades will be consistent.
Engineering
Engineering is quite a demanding subject. Students face a lot of pressure and barely have enough time to do what they love to do. Our academic writing service got you covered! Our engineering specialists follow the paper instructions and ensure timely delivery of the paper.
Nursing
In the nursing course, you may have difficulties with literature reviews, annotated bibliographies, critical essays, and other assignments. Our nursing assignment writers will offer you professional nursing paper help at low prices.
Sociology
Truth be told, sociology papers can be quite exhausting. Our academic writing service relieves you of fatigue, pressure, and stress. You can relax and have peace of mind as our academic writers handle your sociology assignment.
Business
We take pride in having some of the best business writers in the industry. Our business writers have a lot of experience in the field. They are reliable, and you can be assured of a high-grade paper. They are able to handle business papers of any subject, length, deadline, and difficulty!
Statistics
We boast of having some of the most experienced statistics experts in the industry. Our statistics experts have diverse skills, expertise, and knowledge to handle any kind of assignment. They have access to all kinds of software to get your assignment done.
Law
Writing a law essay may prove to be an insurmountable obstacle, especially when you need to know the peculiarities of the legislative framework. Take advantage of our top-notch law specialists and get superb grades and 100% satisfaction.
What discipline/subjects do you deal in?
We have highlighted some of the most popular subjects we handle above. Those are just a tip of the iceberg. We deal in all academic disciplines since our writers are as diverse. They have been drawn from across all disciplines, and orders are assigned to those writers believed to be the best in the field. In a nutshell, there is no task we cannot handle; all you need to do is place your order with us. As long as your instructions are clear, just trust we shall deliver irrespective of the discipline.
Are your writers competent enough to handle my paper?
Our essay writers are graduates with bachelor's, masters, Ph.D., and doctorate degrees in various subjects. The minimum requirement to be an essay writer with our essay writing service is to have a college degree. All our academic writers have a minimum of two years of academic writing. We have a stringent recruitment process to ensure that we get only the most competent essay writers in the industry. We also ensure that the writers are handsomely compensated for their value. The majority of our writers are native English speakers. As such, the fluency of language and grammar is impeccable.
What if I don't like the paper?
There is a very low likelihood that you won't like the paper.
Reasons being:
When assigning your order, we match the paper's discipline with the writer's field/specialization. Since all our writers are graduates, we match the paper's subject with the field the writer studied. For instance, if it's a nursing paper, only a nursing graduate and writer will handle it. Furthermore, all our writers have academic writing experience and top-notch research skills.
We have a quality assurance that reviews the paper before it gets to you. As such, we ensure that you get a paper that meets the required standard and will most definitely make the grade.
In the event that you don't like your paper:
The writer will revise the paper up to your pleasing. You have unlimited revisions. You simply need to highlight what specifically you don't like about the paper, and the writer will make the amendments. The paper will be revised until you are satisfied. Revisions are free of charge
We will have a different writer write the paper from scratch.
Last resort, if the above does not work, we will refund your money.
Will the professor find out I didn't write the paper myself?
Not at all. All papers are written from scratch. There is no way your tutor or instructor will realize that you did not write the paper yourself. In fact, we recommend using our assignment help services for consistent results.
What if the paper is plagiarized?
We check all papers for plagiarism before we submit them. We use powerful plagiarism checking software such as SafeAssign, LopesWrite, and Turnitin. We also upload the plagiarism report so that you can review it. We understand that plagiarism is academic suicide. We would not take the risk of submitting plagiarized work and jeopardize your academic journey. Furthermore, we do not sell or use prewritten papers, and each paper is written from scratch.
When will I get my paper?
You determine when you get the paper by setting the deadline when placing the order. All papers are delivered within the deadline. We are well aware that we operate in a time-sensitive industry. As such, we have laid out strategies to ensure that the client receives the paper on time and they never miss the deadline. We understand that papers that are submitted late have some points deducted. We do not want you to miss any points due to late submission. We work on beating deadlines by huge margins in order to ensure that you have ample time to review the paper before you submit it.
Will anyone find out that I used your services?
We have a privacy and confidentiality policy that guides our work. We NEVER share any customer information with third parties. Noone will ever know that you used our assignment help services. It's only between you and us. We are bound by our policies to protect the customer's identity and information. All your information, such as your names, phone number, email, order information, and so on, are protected. We have robust security systems that ensure that your data is protected. Hacking our systems is close to impossible, and it has never happened.
How our Assignment  Help Service Works
You fill all the paper instructions in the order form. Make sure you include all the helpful materials so that our academic writers can deliver the perfect paper. It will also help to eliminate unnecessary revisions.
2.      Pay for the order
Proceed to pay for the paper so that it can be assigned to one of our expert academic writers. The paper subject is matched with the writer's area of specialization.
3.      Track the progress
You communicate with the writer and know about the progress of the paper. The client can ask the writer for drafts of the paper. The client can upload extra material and include additional instructions from the lecturer. Receive a paper.
4.      Download the paper
The paper is sent to your email and uploaded to your personal account. You also get a plagiarism report attached to your paper.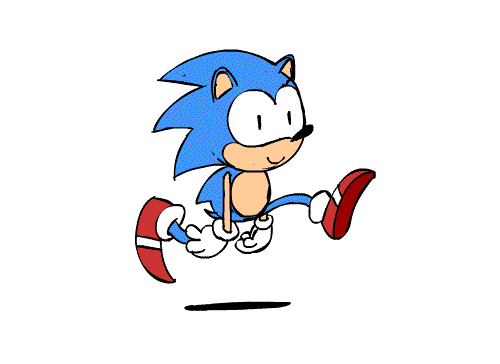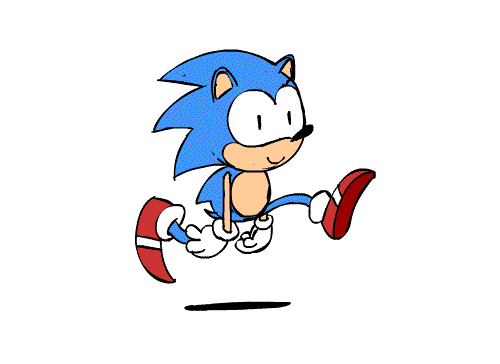 PLACE THIS ORDER OR A SIMILAR ORDER WITH US TODAY AND GET A PERFECT SCORE!!!
---