Geopolitical Energy Competition
One hundred years ago, oil supplies were a non-issue. There was limited demand for oil, and hence limited supply. Today, oil is the most important factor shaping the geopolitical landscape. Global demand for oil is estimated to be 84.6 million barrels per day (OPEC, 2009). OPEC produces 24.845 million barrels per day, and non-OPEC nations produce a further 50.7 million barrels per day for a total production of 75.545 bpd (OPEC, 2008). Many observers believe that the world has already passed "peak oil," that is to say the point at which the majority of the world's oil reserves have been discovered and production maximized (Deffeyes, 2003). Demand in the United States is presently estimated to be 20.7 million barrels per day, some 68% of that going to meet transportation needs (Energy Information Administration, 2007). However, demand from emerging economies such as those in India and China are rapidly increasing the level of global demand, to an estimated 177 barrels per day by 2030 (Klare, 2008).
Don't use plagiarized sources. Get Your Custom Essay on
Geopolitical Energy Competition Term Paper 8 pages
Just from $9/Page
Geopolitical Implications
These figures hint at an impending shortage. At present, the shortfall between daily consumption and daily production is an artificial construct of OPEC designed to raise the price above $50 per barrel. But the long-term trend is clear — current production levels will need to increase dramatically in order to meet future need. However, if we are past peak oil, then the world will simply run out of oil.
At present, this eventuality is unthinkable. Our economies are driven by oil. Efficient, low-cost transportation has facilitated the emergence of the modern economic system. Goods can be transported around the world in a matter of days as a result of oil. Developing countries need oil to fuel their growing economies. Developed countries are already dependent on oil. In the United States, for example, oil dependence has reached the point where an increase in the price of crude is considered to be tantamount to a new consumer tax. Indeed, the price elasticity of demand is just -0.034 (Hughes et al., 2006), meaning that an increase in fuel price of one increment reduces demand by just 3.4% of the change in the fuel price. U.S. demand was at 20.7 million barrels per day in 2007 and has dropped since then (EIA, 2007). In other words, when fuel prices rise, there is barely any change in consumption. Additionally, it is estimated that every $5 increase in the price of a barrel of oil reduces the U.S. GDP by 0.2%, or $17 billion (IMF, 2000).
If these patterns are to be extrapolated over the long-term, we can see that demand will not decrease with price increases. Instead what we will see is that supply will disappear faster than previously anticipated. This will lead to shortage, and result in increasing levels of international conflict.
War
Since the outset of the 20th century, oil has played a significant role in several conflicts. Both the first and second world wars were won when Allied forces cut the Germans off from Caspian oil. In the First World War, the Germans had attempted to secure a supply of oil from Baku via treaty, and briefly had their friends the Turks hold the fields. When the British took them back, Germany was left without fuel for its war machine. Hitler also had his eyes on Caspian oil and wrote about it in his early days when he laid out a roadmap for world domination. When the Russians held Stalingrad, the Germany was again cut off from Caspian oil, hobbling the war machine and facilitating the post-D Day success that the Allies enjoyed (Kleveman, 2004).
The difference, then, in both world wars was that the Allies had secure supplies of oil whereas the Germans did not. Without fuel, the Germany economy was essentially neutered — unable to run their equipment to full capacity and therefore exposed to aggression from the Allied forces.
In the invasion of Iraq we have seen a similar bold move with respect to oil. In both world wars, the objective of the Russians/Soviets was not so much to deny Hitler his oil, but to secure of the use of it for the Russians' own needs. With Iraq, we saw a move akin to that of Germany — a bold move to seize control of a piece of land whose only value derives from the oil that sits underneath of it.
National Security Issue
The cited cause for the invasion of Iraq of course was not to steal Iraqi oil. The issue was framed as one of national security. The security of America's oil supply and national security were again linked by both candidates during the 2008 election campaign. There are two main reasons why oil supply is a national security issue. One is obvious — the less the U.S. needs to purchase from an enemy like Saudi Arabia, the less dependent the country becomes on oil from such unfriendly foreign sources. The other reason oil is a national security issue harkens back to the world wars — without oil, America's war machine and therefore its capacity to defend itself would be in dire straits.
The national security argument affects U.S. possible on a range of different levels. The first is with respect to the need to secure a consistent supply of oil. The United States is a net energy importer. For one, this means that an increase in the price of oil (generally caused by a constriction in supply) causes inflation and other economic damage. The resulting economic instability weakens America's ability to defend itself. Energy security is essential to maintaining the current quality of life, living standards, and security levels.
Simultaneously, radical Islamic groups are in large part financed by oil revenues (Cohen, 2007). This creates a situation where the United States is essentially financing its enemies. This situation creates a new and complicating layer in the geopolitical oil supply game. Not only does the United States need to secure its energy future, but ideally it would need to do so with oil from friendly governments. To some extent, this does occur, as Mexico and Canada remain strong sources of energy in addition to domestic supply. However, most oil supplying countries do not qualify as friendly and some are outright hostile (Venezuela, for example).
Managing Energy Supply
In today's environment, there are a variety of means by which nations can secure their energy supply. One method is to develop different solutions in house, for example natural gas or wind energy. There are two major obstacles to this tactic, however. One is the long lead times required to get a commercially viable alternative energy to market. The second obstacle is that transportation accounts for 68% of all oil consumed in the United States. An estimated 99% or more of U.S. transportation requires oil in one form or another. The nation's auto-centric infrastructure and poor diffusion of alternative automotive power technologies means that there is little chance of the U.S. reducing its dependence on oil-based transportation in the near future.
Another common tactic is that of trade agreements. While international trade agreements have been successfully implemented with respect to most products, trade in oil is still heavily regulated. The prices for crude are set on the global commodities market. A major contributor to crude oil price is the supply set by OPEC, which accounts for around 30% of global production. As a result, trade agreements are not especially effective in securing oil security for the nation.
War is another option on the table with respect to securing oil supply. U.S. interest in Iraq pertains largely to the huge oil reserves there. Likewise, Russia's interest in Chechnya is driven primarily by that republic's proximity to the Caspian Sea's oil fields. Around the world, territorial disputes over minor unoccupied islands are driven by the undersea oil rights that would come from ownership of the rock in question.
Pipelines
The main geopolitical area of interest with respect to energy supply, however, is that of pipelines. The pipeline issue is most potent with respect to the Caspian. The breakup of the Soviet Union left Caspian oil in the hands of several countries. Iran and Russia have substantial reserves, but so does Azerbaijan and so does Turkmenistan, and Kazakhstan as well. As mentioned, the Russian interest in Chechnya and more recently in Georgia directly relates to their need to keep the Caucasus region within its sphere of influence. This strategy involves the simultaneous reduction in American influence in the region. At present, the U.S. has little influence over the dictatorships in Iran and Turkmenistan, which puts the Caucasian states at the heart of the battle for influence.
Further complicating the issue of Central Asian influence is the region's neighbor the east, the one with the insatiable appetite for oil. China has begun to extend itself into Central Asia. The Chinese influence has pulled the battle for influence eastward, to the Silk Road crossroads lands of Uzbekistan and Kyrgyzstan. The reason for all of the influence-peddling is that pipelines are needed to get Caspian oil to the main markets in China, India and Europe. Given the geography of the area, this typically means going through territory that is hostile to U.S. interests. Central Asia in general, being former Soviet colonies, is sympathetic to Russian interests. This is especially true in Kazakhstan, with its 30% Russian population. Turkic-speaking Uzbekistan has leaned towards the west as it attempts to leverage its historical connection to Turkey to fuel economic growth.
Nations have traditionally been wary of building their energy infrastructure in dangerous places. For example, Aruba and Trinidad have strong refining industries because Venezuela is not deemed stable enough for multi-billion dollar infrastructure investment, in spite of the fact that they produce most of the Caribbean's oil. Likewise, a pipeline is a massive undertaking. In addition to the billions of dollars and many years of up-front investment, the pipeline will have a useful life stretching into the decades. The choice of a route, therefore, is not taken lightly. Moreover, the oil-producing nations must consider with whom they want to trade. Turkmenistan, for example, can send oil through Central Asia into China; south through Iran to India or across the Caspian destined for Europe. This is why the sphere of influence is so important for oil-importing nations.
Each of these nations is critical because any pipeline to developed markets would need to go through one or more of these countries. One proposed pipeline would go from the Caspian into Russia via Turkmenistan and Uzbekistan (Eurasianet, 2008). Other potential pipeline routes go via Iran and Pakistan into India; via the Caucasus nations and Russia into Europe and via Azerbaijan and Turkey into Europe. The types of multinational agreements and transnational influence-building make pipeline politics a critical subset of oil geopolitics.
New Frontiers
The math is clear. Oil consumption is rising rapidly; oil production is not. The world's oil producers are not producing at maximum capacity, but there is little reason to believe that they will be able to match the demand increases with new supply. We do not know how much oil remains to be discovered, but many feel we have already found the most significant reserves. With India and China — two oil importers — increasing consumption rapidly, the world's nations may soon find themselves in a position of having to compete for this valuable resource.
At first this competition may be economic in nature. Oil prices will rise in line with tightening supply. However, the economic impact of higher oil prices is severe. In a country like the United States, where demand will not fall as prices increase, the impact will be catastrophic economic loss. This will in turn compromise national security, and weaken the country's standing in the world.
As a result, the global competition for energy resources will only intensify over the coming decades. There are many means at our disposal to remedy the problems associated with the impending shortfall. However, until these remedies — new technologies, reduced consumption — are ready, the geopolitics of oil will characterize international relations in the 21st century.
Already this century we have seen that nations are willing to invade other nations in search of oil. The United States took over Iraq; Russia invaded Georgia to flex its muscles in the strategic Caucasus region. That so much of the world's oil supply is in dangerous, unstable or unfriendly areas only increases the risks to the U.S. economy and security. In response to this risk, we will likely see more action with respect to the nation's energy future. While the issue of oil dependence will be addressed on all fronts, there can be little doubt that either through diplomacy or through muscle, the United States will work hard to secure its energy needs. So too will Russia, and so too will China. This will bring the world's largest and most powerful nations to a head.
The most likely frontier for this conflict will be the Caspian Sea, the Caucasus Mountains and Central Asia. This region sits at the crossroads of Europe and Asia, and is home to tremendous oil wealth. It is likely that all three aforementioned nations will expend much of the 21st century in a revival of the classic Great Game, the battle for supremacy and influence in Central Asia that was played out in the 19th century by Russia and Great Britain. This time, however, the stakes are energy security and, by extension, national security and economic security. With stakes this high nothing, including war, can be ruled out as a potential outcome of the 21st century's oil-related geopolitical machinations.
Works Cited
No author. (2009). 152nd Meeting of the OPEC Conference. OPEC. Retrieved April 15, 2009 from http://www.opec.org/opecna/Press%20Releases/2009/pr042009.htm
No author. (2008). 151st Meeting of the OPEC Conference. OPEC. Retrieved April 15, 2009 from http://www.opec.org/opecna/Press%20Releases/2008/pr172008.htm
Deffeyes, Kenneth S. (2003). Hubbert's Peak. Retrieved April 15, 2009 from http://books.google.com/books?id=fgDBgqhR_lsC&dq=peak+oil&printsec=frontcover&source=bl&ots=Xp3iQQ8M6m&sig=BuO97Gq_zTX4h4gxnz8pqxOwPeo&hl=en&ei=kHvmSb_8Bc_gtgf7rYieBg&sa=X&oi=book_result&ct=result&resnum=2#PPA1,M1
No author. (2007). Energy Information Administration: 2007 Annual Review. Retrieved April 15, 2009 from http://www.eia.doe.gov/emeu/aer/pdf/pages/sec5_3.pdf
Klare, M.T. (2008, May 14). Carnegie Council. "Rising Powers, Shrinking Planet: The New Geopolitics of Energy." Retrieved March 27, 2009, from Carnegie Council for Ethics in International Affairs: http://www.cceia.org/resources/audio/data/000198
Hughes, Jonathan E.; Knittel, Christopher R.; Sperling, Daniel (2006). Evidence of a Shift in the Short-Run Price Elasticity of Gasoline Demand SSRN. Retrieved April 15, 2009 from http://papers.ssrn.com/sol3/papers.cfm?abstract_id=930730
No author. (2000). The Impact of Higher Oil Prices on the Global Economy. International Monetary Fund. Retrieved April 15, 2009 from http://www.imf.org/external/pubs/ft/oil/2000/index.htm#III_A
Kleveman, Lutz. (2004). The New Great Game. Retrieved April 16, 2009 from http://books.google.com/books?id=3pCz4OmRW-0C&printsec=frontcover
Cohen, Ariel. (2007). The National Security Consequences of Oil Dependency. The Heritage Foundation. Retrieved April 17, 2009 from http://www.heritage.org/Research/NationalSecurity/hl1021.cfm
No author. (2008). Central Asia: Russia and United States Intensify Energy Competition. Eurasianet.org. Retrieved April 17, 2009 from http://www.eurasianet.org/departments/insight/articles/eav090508a.shtml
---
Are you busy and do not have time to handle your assignment? Are you scared that your paper will not make the grade? Do you have responsibilities that may hinder you from turning in your assignment on time? Are you tired and can barely handle your assignment? Are your grades inconsistent?
Whichever your reason is, it is valid! You can get professional academic help from our service at affordable rates. We have a team of professional academic writers who can handle all your assignments.
Plagiarism free papers
Timely delivery
Any deadline
Skilled, Experienced Native English Writers
Subject-relevant academic writer
Adherence to paper instructions
Ability to tackle bulk assignments
Reasonable prices
24/7 Customer Support
Get superb grades consistently
Online Academic Help With Different Subjects
Literature
Students barely have time to read. We got you! Have your literature essay or book review written without having the hassle of reading the book. You can get your literature paper custom-written for you by our literature specialists.
Finance
Do you struggle with finance? No need to torture yourself if finance is not your cup of tea. You can order your finance paper from our academic writing service and get 100% original work from competent finance experts.
Computer science
Computer science is a tough subject. Fortunately, our computer science experts are up to the match. No need to stress and have sleepless nights. Our academic writers will tackle all your computer science assignments and deliver them on time. Let us handle all your python, java, ruby, JavaScript, php , C+ assignments!
Psychology
While psychology may be an interesting subject, you may lack sufficient time to handle your assignments. Don't despair; by using our academic writing service, you can be assured of perfect grades. Moreover, your grades will be consistent.
Engineering
Engineering is quite a demanding subject. Students face a lot of pressure and barely have enough time to do what they love to do. Our academic writing service got you covered! Our engineering specialists follow the paper instructions and ensure timely delivery of the paper.
Nursing
In the nursing course, you may have difficulties with literature reviews, annotated bibliographies, critical essays, and other assignments. Our nursing assignment writers will offer you professional nursing paper help at low prices.
Sociology
Truth be told, sociology papers can be quite exhausting. Our academic writing service relieves you of fatigue, pressure, and stress. You can relax and have peace of mind as our academic writers handle your sociology assignment.
Business
We take pride in having some of the best business writers in the industry. Our business writers have a lot of experience in the field. They are reliable, and you can be assured of a high-grade paper. They are able to handle business papers of any subject, length, deadline, and difficulty!
Statistics
We boast of having some of the most experienced statistics experts in the industry. Our statistics experts have diverse skills, expertise, and knowledge to handle any kind of assignment. They have access to all kinds of software to get your assignment done.
Law
Writing a law essay may prove to be an insurmountable obstacle, especially when you need to know the peculiarities of the legislative framework. Take advantage of our top-notch law specialists and get superb grades and 100% satisfaction.
What discipline/subjects do you deal in?
We have highlighted some of the most popular subjects we handle above. Those are just a tip of the iceberg. We deal in all academic disciplines since our writers are as diverse. They have been drawn from across all disciplines, and orders are assigned to those writers believed to be the best in the field. In a nutshell, there is no task we cannot handle; all you need to do is place your order with us. As long as your instructions are clear, just trust we shall deliver irrespective of the discipline.
Are your writers competent enough to handle my paper?
Our essay writers are graduates with bachelor's, masters, Ph.D., and doctorate degrees in various subjects. The minimum requirement to be an essay writer with our essay writing service is to have a college degree. All our academic writers have a minimum of two years of academic writing. We have a stringent recruitment process to ensure that we get only the most competent essay writers in the industry. We also ensure that the writers are handsomely compensated for their value. The majority of our writers are native English speakers. As such, the fluency of language and grammar is impeccable.
What if I don't like the paper?
There is a very low likelihood that you won't like the paper.
Reasons being:
When assigning your order, we match the paper's discipline with the writer's field/specialization. Since all our writers are graduates, we match the paper's subject with the field the writer studied. For instance, if it's a nursing paper, only a nursing graduate and writer will handle it. Furthermore, all our writers have academic writing experience and top-notch research skills.
We have a quality assurance that reviews the paper before it gets to you. As such, we ensure that you get a paper that meets the required standard and will most definitely make the grade.
In the event that you don't like your paper:
The writer will revise the paper up to your pleasing. You have unlimited revisions. You simply need to highlight what specifically you don't like about the paper, and the writer will make the amendments. The paper will be revised until you are satisfied. Revisions are free of charge
We will have a different writer write the paper from scratch.
Last resort, if the above does not work, we will refund your money.
Will the professor find out I didn't write the paper myself?
Not at all. All papers are written from scratch. There is no way your tutor or instructor will realize that you did not write the paper yourself. In fact, we recommend using our assignment help services for consistent results.
What if the paper is plagiarized?
We check all papers for plagiarism before we submit them. We use powerful plagiarism checking software such as SafeAssign, LopesWrite, and Turnitin. We also upload the plagiarism report so that you can review it. We understand that plagiarism is academic suicide. We would not take the risk of submitting plagiarized work and jeopardize your academic journey. Furthermore, we do not sell or use prewritten papers, and each paper is written from scratch.
When will I get my paper?
You determine when you get the paper by setting the deadline when placing the order. All papers are delivered within the deadline. We are well aware that we operate in a time-sensitive industry. As such, we have laid out strategies to ensure that the client receives the paper on time and they never miss the deadline. We understand that papers that are submitted late have some points deducted. We do not want you to miss any points due to late submission. We work on beating deadlines by huge margins in order to ensure that you have ample time to review the paper before you submit it.
Will anyone find out that I used your services?
We have a privacy and confidentiality policy that guides our work. We NEVER share any customer information with third parties. Noone will ever know that you used our assignment help services. It's only between you and us. We are bound by our policies to protect the customer's identity and information. All your information, such as your names, phone number, email, order information, and so on, are protected. We have robust security systems that ensure that your data is protected. Hacking our systems is close to impossible, and it has never happened.
How our Assignment  Help Service Works
You fill all the paper instructions in the order form. Make sure you include all the helpful materials so that our academic writers can deliver the perfect paper. It will also help to eliminate unnecessary revisions.
2.      Pay for the order
Proceed to pay for the paper so that it can be assigned to one of our expert academic writers. The paper subject is matched with the writer's area of specialization.
3.      Track the progress
You communicate with the writer and know about the progress of the paper. The client can ask the writer for drafts of the paper. The client can upload extra material and include additional instructions from the lecturer. Receive a paper.
4.      Download the paper
The paper is sent to your email and uploaded to your personal account. You also get a plagiarism report attached to your paper.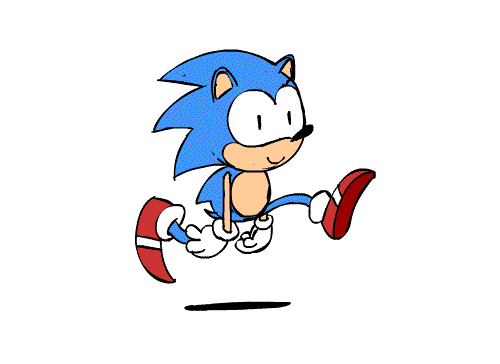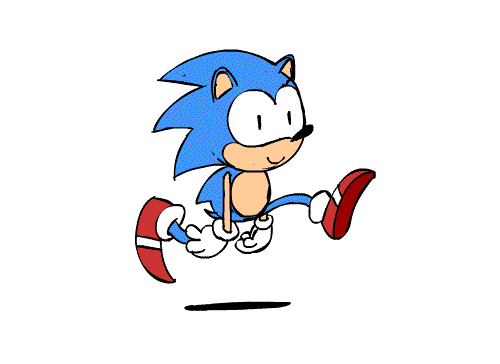 PLACE THIS ORDER OR A SIMILAR ORDER WITH US TODAY AND GET A PERFECT SCORE!!!
---