Contents
Don't use plagiarized sources. Get Your Custom Essay on
Guest Hotel Selection security perceptions
Just from $9/Page
Introduction
The physical attributes of a service business or what one can refer to as the servicescape plays a significant role in both the satisfaction and choice of customers. Most of the hotels make use of physical features like space for conferences, meeting, guest rooms and public areas to market their properties for meeting organizers. There are different kinds of studies that describe numerous factors that affect the choice of customers for hotels and accommodation. This paper examines how hotel security and safety elements influences the guest's selection of accommodations and meetings space, as well as, their willingness to pay more for a hotel that is perceived to have higher levels of security and safety. The paper also illustrates the relationship of the guest's level of experience and the nature of accommodation and activities they plan to hold in the hotel in relation to the importance they put on security and safety attributes of the hotel. A number of studies conducted to scrutinizea number of the issues correlated to security that influenced the decision of guests to choose a certain hotel over another are as follows. The first attribute is safety features visible in the hotel. The second was found to be staff training and documentation, and the third was general security features(Hilliard and Baloglu 15- 34).
Further investigations indicate that safety features that are visible and staff training and documentation play an essential role in the practices of inspecting hotels for judging whether they are suitable for accommodation or not. Staff training and documentation also had a positive influence on the guest's selection of a hotel with security and safety certification over a hotel that did not have these features. In addition to this, the guest's willingness to pay more money for the accommodation at the hotel with a security and safety certification was influenced positively by the staff training, documentation, and general features of security(Hilliard and Baloglu 15- 34). The implications of the findings of these studies and future research issues are discussed in the paper.
Hotel security and safety is one of the most essential elements in the concerns of m ost travelers.Most of the travelers in the world usually have to worry about being crime victims while they are not at home. A review and critical look at the negative effects on hotel booking when a tourist attacks happens and is publicized helps us to see how the insights of security is paramount to the hotel guests. When they have a choice, hotel guests will always look for hotels that have superior security provisions. Initially, most guests and travelers would choose a hotel that satisfies their balance and criteria of price, location and nourishment service. However, in the aftermath of the hotel visit, its security amenities might go a long way in influencing the loyalty of return client guests (Shanahan and Hyman 107- 118).
Statement of the Problem
Hotel security and safety is an increasing concern among most hotel guests and travelers all over the world. Staying at hotels and travelling is usually stressful enough without the added worry of becoming a victim of terrorism or crime while away from one's home. Travelers and guests at hotels have increased sense of vulnerability. A number of elements including strange surroundings, lack of support groups, unfamiliarity and lack of control of the immediate surroundings heighten this anxiety and sense of susceptibility. One only has to witness the negative effect on the rate at which guests book hotels after a security alert. Studies have shown that when frequent hotel guests have a choice they will look for hotels that have superior security features. Traditionally, hotel guests will choose what satisfies their balance and criteria of price, location, food service and business facilities. However, after the guests have visited a property, its security amenities will determine the continued visitation and loyalty of that guest. This paper will, therefore, discuss and show how physical facilities and plans for crisis management have influences on the perceptions of safety and security and how perceptions of security affect the hotel selection criteria of guests.
Hypothesis
There is a relationship between perceptions of security and physical facilities.
There is a relationship between perceptions of security and plans for crisis management.
There is a relationship between guests' hotel selection and perceptions of security.
Justification
Satisfaction of customers is one of the most critical philosophies in business, which tends to the creation and establishment of value for customers, managing and anticipating their expectations and needs, and showing the responsibility and ability to satisfy their needs. Customer satisfaction and quality of service are essential factors for success for any kind of business, not just in hospitality. Enterprises exist solely because they have consumers to attend to and serve. The key to achieve sustainable competitive advantage depends on the delivery of service of high quality that usually leads to satisfied customers. Customer satisfaction and service quality are key elements in the battle to achieve and attain customer retention and customer satisfaction (Dube and Renaghan 78- 88).
Customer satisfaction results from the perception of the customers of the value received in a relationship or transaction, where value is the same as the service quality perceived, when compared to the value of the expected relationships or transactions with competitive vendors. Therefore, for a vendor to attain customer satisfaction, it is essential to anticipate and recognize the wishes of the clientele and to have the capacity to satisfy and meet them. Businesses that have the ability to recognize and satisfy the needs of the customers efficiently make more profits than those businesses that refuse to understand and meet them. Because the expenditure of drawing new clientele is higher than keeping old ones, managers must insist on retaining existing customers to cut costs by implementing effective and efficient policies of customer loyalty, comfort and satisfaction. This is especially critical in the hotel industry (Dube and Renaghan 78- 88).
At present, one of the chief issues in the hotel industry for the managers is the ability and knowhow to provide and sustain customer comfort and satisfaction. Requirements of customers for quality service in the hotel and tourism industry become exceedingly evident to relevant professionals. In this case, providing services of high quality and improving the satisfaction of customers are widely seen as crucial elements boosting the performances of businesses and enterprises in the hotel industry. Hotels with excellent service quality will in the end improve their profitability. In a hospitality industry with high levels of competition, among enterprises that offer homogenous services, individual enterprises have to be able to satisfy their customers better than their competitors are (Cadotte and Turgeon 45- 51).
To attain loyalty and to surpass competitors, hoteliers must be able to attain high levels of satisfaction for the customers for the services offered. Numerous studies analyze the desires and needs of the hotel customers and guests. A research by Wuest in 1996 defined the perception of the attributes of a hotel as the level to which tourists and guests might find a number of facilities and services critical for their stay in a hotel (Wuest 77- 93). Hotel attributes like security, cleanliness, and price, personal service, and location, opportunities for relaxation, safety and physical attractiveness are recognized as some of the key decisive by hotel guests to assess the quality of the hotel (Knutson).
As it follows, the examination of the issue of perceptions of security as one of the major decisive by hotel guests in assessing the quality of a potential hotel is essential as it helps in showing how essential customer satisfaction is, and how hoteliers have to recognize some of the requirements and wishes of clients so as to be able to satisfy them.  Security, as it will be seen later, is one of the key concerns in hotel guest, as they constantly worry about their safety especially when away from home and when in unfamiliar areas. Examining this topic, therefore, is critical especially for hoteliers as it implies how essential the issue of security is in the determination of whether a hotel will retain its customers and competitive advantage or not.
Literature Review
Numerous researchers have conducted numerous studies on the attributes that influence the selection of hotels. Those attributes directly affecting the choices are what researchers call determinant attributes. These attributes may arouse the purchase intentions of consumers and differentiate the offerings of the competitors. The facilities and services offered by a hotel or its attributes are those products or service features that lead customers to choose one product over another. In 1996, a number of researchers defined perceptions of hotel features and attributes as the level to which guests and travelers find a number of facilities and services essential to the satisfaction of customers (Wuest, Tas and Emenheiser 77- 93).
Hotel attributes are facilities and services that hotels offer, whose characteristics and features affect the customer and her choice among other, different services and products. These attributes that directly affect the decisions of guests can also be referred to as determining attributes, as they can lead to a desire to purchase and differentiate this desire in relation to offers by competitors. Perceptions of hotel attributes are defined by a number of studies as the level of importance hotel guests and tourists attach to a number of facilities and services in meeting their needs and wants. The results of a number of surveys show that guests, when selecting a hotel, select price, location if the accommodation and value for their money, service quality, security, cleanliness and the reputation of the hotel as the key attributes.  In other studies of the behaviors of hotel guests during the selection of their accommodation, the distinctions in the priorities of choosing elements between the different kinds of guests, were analyzed(Kerslootand Kauko 144- 63).
Numerous studies have analyzed the differences between leisure and business guests. They suggest that the business guests put location and cleanliness in the first position, while the other kind of guests choose security, safety, accommodation prices and personal contact as the most essential factors. From the previously mentioned, one can conclude that hotel attributes have different value when it comes to making decisions about hotels and accommodation. There are factors that are essential to all hotel guests, but there are a number of differences in priorities between different types of hotel guests, when examining the essentiality of hotel attributes in hotel selection decisions, one should consider or look at, at least two aspects of the hotel attributes from the point of view of the customers: presented and experienced (Kersloot and Kauko 144- 63).
Experienced attributed would include those attributes that the guest has experienced while staying at a certain hotel. These attributes can cause or influence hotel guests to return to the same hotel, or can influence loyalty. On the other hand, presented attributes are those attributes that the hotel guest has not experienced because the guest has never stayed in a certain hotel, so they are only familiar or presents to the potential guest through a number of communication channels like television, magazines and newspapers. Attributes like cleanliness or personal contact are usually better analyzed when experienced, while price and location can easily be presented without the need for experience (Kersloot and Kauko 144- 63).
In 1988, Atkinson found that the accommodation's cleanliness followed by security and safety, hotels value for money, helpfulness and courtesy of staff as top attributes for guests in the choice of guests of hotels (Atkinson 12- 14). Other studies surveyed a number of guests asking them to rate the importance of a number of hotel features and attributes in hotel selection decisions. The effects of this researchpointed that the quality and price of the services and products in the hotel rated as the most crucial attributes across all categories of guests followed by those features related to safety and security of the location of the hotel (Ananth, DeMicco, Moreo and Howey 12-24).
In 1996, LeBlanc and Nguyen examined some of the most significant factors that signaled the image of the hotel to the guests. The factors that guests might use to determine the image of the hotel included the physical environment of the hotel, service personnel, corporate identity, security, accessibility and quality of services. The researchers argued that the marketing efforts of the hotel should be directed to highlight the environmental and security cues to attract new clientele. An extensive and wide review of the available literature for the hotel industry indicates that that attributes such as cleanliness, room rate, location, security, reputation and service quality of the hotel have been considered by most hotel guests in hotel selection decision (LeBlanc and Nguyen 32- 42).
Many surveys have looked into the relationship that exists between leisure and business guests in their hotel choice criteria. These studies show that the essential attributes or features affecting the guest hotel- choice decisions for business travelers were location and cleanliness. On the other hand, the leisure-seeking guests saw personal interactions, security and room rates as essential. Leisure guests seemed to be more concerned with the rates of the rooms and the value in their first selection of hotel. The studies argued that the quality of personal interactions guests experienced with the staff were also crucial components of the evaluation of service quality. The service quality of employees was also cited as essential to leisure guests when selecting overnight rooms (Clow, Garretson and Kurtz 53- 72).
In 1988, Knutson pointed out that leisure guests were more concerned with the protection and security of their accommodation. This concern was thought to have stemmed from the notion that this leisure trips usually involve families and that these guests have a higher sense to what might happen or occur around then while their families are around (Knutson 83- 87).In 1993, Marshall revealed that security was described as one of the most crucial criteria guests use to select hotels. He indicated that guests and tourists at hotels want to feel secure and safe in their accommodation, and are even willing to pay a lot of money for that kind of accommodation. The security and safety system may differentiate one hotel or property from its competitors, therefore, becoming a strategy for gaining competitive advantage that helps hotels to gain the trust and confidence of tourists, as it follows, the study concluded that leisure travelers were more likely to show concern with regard to the name familiarity and reputation of a hotel(Marshall 21).
Other studies have also indicated that other hotel attributes or features are also seen as essential by both leisure and business travelers. The researchers examined the differences that existed between leisure and business guests in an attempt to find the features and attributes that initially attract these two different kinds of guests. The findings of these studies indicated that a number of factors were considered by both leisure and business guests when deciding on which hotel to stay for either repeated patronage or for the first time. These factors included such things as cleanliness, comfort, well- maintained rooms, convenience, courtesy, and security, safety and employees who were friendly and courteous (Knutson 83- 87).
In the period between 1984- 85, Lewis tested a number of hotel features and attributes to find the basis of hotel choices by a number of leisure and business guests. The findings of these studies indicated that price and the location of the hotels were the main determinant features for hotel choices made by both leisure and hotel guests (Lewis 82- 96).
In most of these studies conducted on hotel attributes guests look for while deciding on a hotel to stay in, safety measures wereseen asa top priority as rated by leisure and business travelers followed by the front desk and room service and quality of service. In these studies, leisure travelers gave a higher mean score of importance on the security attribute than their business counterparts. In fact, security and safety have been shown to be the main concern of leisure guests when patronizing for accommodation. As it was seen from the paragraphs above, this seems to result from the idea that leisure trips usually involve other family members and that most leisure guests seem to have an increased sensitivity and concern with the safety and security of their family members. For hoteliers, a security and safety system may differentiate one hotel from the others, hence becoming a winning strategy for a hotel to gain the trust and confidence of travelers and guests (Marshall 50).
In addition to the installation of facilities and features for security like safe deposits, electronic key cards, and fire alarms, customers have to be trained about safety and security. In 1996, Andorka commented that to be secure and safe in a hotel environment guests should have a shared responsibility with the hotel for their security and safety. For instance, hotels could put safety tips for guests and travelers in hotel rooms to remind their guests to check everything before leaving the room (Andorka 50).
According to another survey conducted recently, the primary chance to present a constructive notion about the standard security and safety of a hotel is usually at its perimeter. For maximum efficiency and effectiveness, the study indicated that there has to be an obvious and notable design transition as guests enter the hotel from the outside. Solid and visible deterrent cues include essential barriers like decorative fencing, perimeter walls, landscaped terraces and well- defined main entrance and driveway. According to the guests of a number of hotels, a strong transition sends a quiet but strong message to criminals that such a hotel is strictly reserved property and that it is put aside for the private use of the guests only (Shanahan and Hyman 107- 118).
According to other guests interviewed in the study, excellent exterior lighting should be tailored to a manner that fills the space between the boundary of the hotel and its entrance, and it is the most significant security amenity during the night. When bathed with light, public areas are both a significant crime deterrent as well as inviting to travelers and guests. Excellent exterior lighting allows guests to identify potential threats if there are any. This is a minimum level of visibility that offers guests enough time or room to allow for appropriate confrontation of the given threat. Guests indicated that they would choose a hotel that had balanced and even lighting. Lighting that is balanced appears comfortable and warm, and as they argued, makes the hotel feel safe and secure (Shanahan and Hyman 107- 118).
The study also looked at the perceptions of the hotel guests and travelers on security most hotels offer in their parking lots. The study pointed out that security at most hotel parking lots is the most overlooked and underestimated area on hotels. Crimes by strangers against guest were found to be more apt to transpire in parking bays than any other places in hotels. This was found to be because parking lots offer criminals the best places to hide, with few witnesses and with the quickest routes for escaping. Parking lot surveillance is relatively cheap as one only needs to install a video camera, or even visible uniformed security personnel that are skilledto respondfast to a crime and sermon for help (Shanahan and Hyman 107- 118).
Hotel guests implied that they would be more comfortable checking into hotels with a given person for the job, who is charged with ensuring their safety and security.  Guests indicated that they would feel safer in hotels that had highly visible valet parking and door attendants as these two security amenities worked excellently to deter crime. Guests felt that nothing instills in them more confidence as to be in a hotel that has a capable door attendant who maintains eye contact and greets them as they enter hotels. Criminals do not like door attendants, as they fear that they will be identified as trespassers. Guests argued that without curbside security that is competent and capable, crimes like car theft, purse snatches and baggage thefts would significantly increase in most hotels, and; therefore, they would rather choose those hotels that had excellent curbside security (Shanahan and Hyman 107- 118).
The study established physical barriers as well as access control is essential in assisting guests' to make informed decisions when choosing hotels. Access control usually encompasses the employment of personnel, electronic equipment and procedures to make the property safe and secure. For instance, the whole of a hotel's staff need adequate training to be observant to all reports of suspicious activity and to all suspicious persons and report suspicions to the manager. Most of the hotel guests interviewed in this study indicated that they appreciate the sophisticated staff attentiveness and courtesy, and they were positive that criminals did not like it at all. Hotel criminals always desire to be anonymous and unnoticed. A number of staff in the environment makes these criminals feel unsecure and uncomfortable, and in most cases, this disturbs them to the point that they leave hotel guests alone (Shanahan and Hyman 107- 118).
Guestroom security is another security feature most guests looked at while making decisions as to which hotel they would stay. The guestroom epitomizes the core of the security plan of a hotel. Hotel guests treat the guestroom as their sanctuary, and look hope that they remain safe in their rooms. The guestroom windows and doors have to be fortified to deter criminals from accessing entry into the rooms. Hotel guests implied that they preferred hotels rooms that had these basic security amenities and that they would feel more comfortable in hotel rooms with doors that were made of solid metal or wood, and those doors that were self- locking and self- closing (Wuest 77- 93). According to the guests, the locks on the door must have a deadbolt of high quality with at least a bolt of one inch. The strike plate of the lock must be securely bolted to a metal doorframe or by making use of screws of three inches when attached to a doorjamb. In addition to this, guests found hotels with accessible sliding widows with secondary devices attached to them to prevent forced entry more appealing as opposed to those windows without.
The study predicted that the demand for the hotels credited with promoting and enhancing security would increase in the coming years especially with the increase concern and fear about terrorism all over the world. The researchers pointed out that security amenities are more essential to travelers, especially those elderly people and women travelling by themselves. The study predicts that only those hotels that are more conscious to the security and safety of guests staying in their property will gain more advantage over those hotels that fail to acknowledge and recognize the need for this new trend (Shanahan and Hyman 107- 118).
Another study carried out in 1999 identifies the perceptions of travelers and hotel guests of quality of services and security facilities among the three hotel categories in most parts of the world. High Tariff A, B and Medium Tariff hotels. The study came up with seven hotel elements using a factor analysis procedure from 33 hotel attributes identified by a number of hotel guests. These seven hotel elements were IDD and security facilities, room quality, staff service quality, general amenities, value and business service. Results of the study showed that the ranking of these seven hotel elements was considerably distinct in the three categories of hotels. The mean ratings of travelers of their perceptions of hotel elements increased positively according to the higher category of the hotel (Choi and Chu 176-189).
The findings of the study are typical, in the sense that when hotel guests pay more, they expect to get better and higher quality services. The three most essential hotel elements perceived by the guests of the High Tariff A hotel category and the High Tariff B hotel category included staff service quality, security and room quality.  However, the topmost priority for those guests staying at Medium Tariff hotel category was security. Guests found it to be difficult to live in hotel rooms that did not provide them with enough provisions for safety and security. Whichever, category or rank of hotels the guests were staying, they all had one thing in common, and that is they only chose to stay in a hotel because it had superior security amenities as compared to another hotel of the same rank or category (Choi and Chu 176-189).
Another set of researchers carried out a study in 2002, to find the distinctions that subsist between the views of accommodation management and the views of potential hotel guests when it comes to the elements that influence the selection of accommodation in hotels by hotel guests. The researchers also wanted to demonstrate the close similarities in the elements that potential hotel guests indicated as essential with previous research like cleanliness of the hotel rooms, and the safety of the environment as some of the most essential factors. According to the results of the study, one can generally state that managers rate those items and elements that they have daily working influence on, more highly; and that possible hotel guests rate the actual hotel and its amenities highly. In addition to this, there were certain needs of female guests like security and safety while, for male guests, there were other elements of significance like flexible hours of walking into the hotel, and opening time (Lockyer 294- 300).
The acknowledgement of these elements helps with the process of planning for resources and other amenities to maintain or attract these groups of hotel guests. Differences between the management and the hotel guests are also reflected in the results of the study where for the accommodation management; there is a reliable relationship between price, location, staff and facility. On the part of the hotel guest, there is a strong relationship between safety, location, friendly, restaurant and service. In addition, the potential hotel guests have associations between clean and price, money and value, indicating an awareness of the value and cost of the hotel accommodation. The question that aurally arises has to do with the reasons behind the differences between the potential hotel guest and accommodation management (Lockyer 294- 300).
According to study, some answers may come from considering the kind of duties accommodation management assume, which in most cases, involve constant attention to the average room rate and occupancy rate using yield management, and working together with the rest of the stuff. As a result, these elements are salient to the duties accomplished by accommodation managers. According to the researchers, saliency is a term used to refer to the fact that not all of the beliefs of a man stand out or are unique with equal prominence in the man's cognitive field. Such a person may be more acutely aware of some specific beliefs than others may, such believes might enter his thoughts readily and might be verbalized more frequently by the individual, and they are, therefore, salient (Lockyer 294- 300).
The study, therefore, suggests that saliency has an influence or effect of the elements that accommodation management feels are more critical. The study does not indicate that there is a less understanding of the needs of hotel guests by management, but rather that their concentration may be overly directed most of the times and that additional time spent in examining the needs of their guests can help motivate the operation more in the proper direction. Therefore, as a natural consequence of the involvement of managers with daily activities with certain areas of accommodation, it is their belief that certain elements are more critical to hotel guests than the guests themselves show. This brings about an essential question, one that cannot be solved by simply arguing that one is right and the other is not. However, accommodation management should carefully consider the results of the study and evaluate their views according to the researchers (Lockyer 294- 300).
As the researchers argue, at certain stages of the guest selection and purchase decision of accommodation certain elements may prove to be more essential than others are. For instance, the first contact by a potential guest is when they contact a possible hotel and enquire about price, and availability. As this is usually the first contact between a potential guest and the hotel, there usually is a temptation to assume that this is for the most part the vital item to the potential guest. Nevertheless, by the time of the guest makes that contact they might have made many more other considerations. The accommodation management needs to ask the question of where they are investing their resources, and whether the hotel is utilizing the resources of the guest to the best of the guest's advantage. This study implies that there is a significant misunderstanding by most hotel management to the needs of their guests and that careful consideration has to be taken before simply assuming what elements influence potential guests best (Lockyer 294- 300).
Another study carried out to determine which attributes affected accommodation decisions in guests, indicated that security scored the top marks as rated by leisure guests and travelers in making decisions about which hotels to stay in followed by front and room desks and the quality of service. Leisure guests and travelers gave a higher mean significance score on the security element than their business counterparts. In fact, security and safety were reported to be one of the key concerns of leisure guests and travelers when patronizing a hotel. This study conducted a survey on 210 businesswomen hotel guests and travelers who indicated that, for this market segment, safety and security was their key concern. For example, security chains, peepholes, and training front office employees not to give out the room numbers of the hotel's guests (Tunstall 26- 40).
The significance of security and safety in the hotel and tourism industry has been analyzed and examined vastly in literature and studies. Chu and Choi, for instance, in 2000 in the context of the Asian hotel industry looked at a number of elements that travelers, both leisure and business took into account or considered when making decisions about which hotel to book accommodations in. the two researchers concluded that security was perceived as the most essential factor and that it had some power in influencing hotel guests in their selection of hotels (Chu and Choi 363- 77).
Just the same, way, other researchers in 2006 found that most American tourists typically need and expect clean rooms at a considerable price; however, it was found that these guests had the potential to offset these expectations for an offer of increased security when travelling out of their country (Shanahan and Hyman 107). All of these findings and conclusions draw the attention of readers to the significance of security from the view of point of travelers and tourists. Some environmental attributes of a place might be connected to the fear tourists and travelers have of insecurity, and crime. For example, living in a large hotel apartment with only a few other guests, the sounds of barking stray dogs in the middle of the night and even other sounds of the night can be extremely scary for many people. However, all these scary experiences and encounters can be different during the day, or even at times when there are numerous guests occupying the guest rooms in the next units (Kersloot and Kauko 144- 63).
Where a hotel is located, can also be a positive influence to the perceptions of the hotel guests of the level of security offered in the hotel. In 2009, a study showed a strong relationship between the location of a hotel and its security. Suburban, urban and airport hotels, seem to score higher marks on security and safety when compared to those hotels located in resorts, along highways in small metropolitan locations (Enz 555). The window and door locks, the control over the hotel space and the brightness of the area around the hotel in the nighttime are also other factors that can also affect the perception of possible hotel guests of security in the hotel. In his study, Enz found that certain behavioral and physical devices such as closed- circuit television cameras, deadbolt locks, caller screening by the hotel's telephone operators, door viewports, routine and constant visits to the hotel by security personnel like the police and locked side entrances into the accommodation areas provided hotel guests with a greater sense of security and safety (Enz 551).
The paper has looked at and compared the performance and essentiality of a number of hotel selection elements as perceived by leisure and business travelers. Both the leisure and business travelers were found to have similar perceptions towards all the essential hotel selection factors. Most studies indicate that the value factor of hotel guests falls under the following categories, service quality, safety and security, and business facilities. Though most of these studies did not show any considerable difference on the perceived significance of hotel selection elements between leisure and business travelers, the two types of guests did differ from each other in the way they decide on their accommodation away from home. In choosing accommodation in hotels, it was found that business travelers and guests considered front desk and room to be key considerations, whereas their leisure counterparts considered security and safety as one of the most critical element to them. Analyzing and studying perceptions of quality in terms of distinct segments can be of help to those in hotel businesses to formulate and develop marketing strategies to meet and satisfy the needs of each certain segment. By recognizing and pinpointing the appropriate hotel segments, hoteliers can design and tailor their marketing strategies and tactics to best meet the expectations and needs of tourists and travelers, thus increasing their profitability.
Works cited
Ananth, M., DeMicco, F., Moreo, P.and Howey, R. 'Marketplace lodging needs of mature           travelers'. The Cornell Hotel and Restaurant Administration Quarterly, 33. 4(1992): 12-    24. Print.
Andorka Jr, F. H. 'Hoteliers strive to "nd perfect security'. Hotel and Motel Management211. 1    (1996). 50. Print.
Atkinson, A. 'Answering the eternal question: What does the customer want?'The Cornell Hotel and Restaurant Administration Quarterly, 29. 2 (1988): 12- 14. Print.
Cadotte, R. and Turgeon, N. 'Key factors in guest satisfaction'. The Cornell Hotel and     RestaurantAdministration Quarterly (1998); 45–51.print.
Choi, Tat and Chu, Raymond. 'Consumer perceptions of the quality of services in three hotel       categories in Hong Kong.' Journal of Vacation Marketing 5. 2(1999): 176- 189. Print.
Clow, E., Garretson, A.and Kurtz, L. 'An exploratory study into the purchase decision process     used by leisure travelers in hotel selection'. Journal of Hospitality & Leisure Marketing,      2. 4 (1994): 53-72. Print.
Dube, L.and Renaghan, M. 'Building Customer Loyalty'. The Cornell Hotel and
Restaurant Administration Quarterly, (1999): 78-88. Print.
Enz, A. and Taylor, S. 'The safety and security of U.S. hotels a post-september-11            report'. Cornell Hotel and Restaurant Administration Quarterly 43(2002): 119–136.     Print.
Hilliard, T. W. and Baloglu, S. 'Safety and security as part of the hotel servicescape for meeting   planners'. Journal of Convention & Event Tourism 9. 1 (2008): 15- 34. Print.
Kersloot, J. and Kauko, T. 'Measurement of housing preferences – A comparison of research        activity in the Netherlands and Finland'. Nordic Journal of Surveying and Real Estate      Research 1(2004): 144–163. Print.
Knutson, B. J. 'Frequent travelers: Making them happy and bringing them back'. The Cornell       Hotel and Restaurant Administration Quarterly, 29(1988): 83-87. Print.
LeBlanc, G. and Nguyen, N.'An examination of the factors that signal hotel image to travelers'.   Journal of Vacation Marketing, 3. 1 (1996): 32-42. Print.
Lewis, R. C. 'Getting the most from marketing research [Part V]. Predicting hotel choice: The factors underlying perception'.The Cornell Hotel and Restaurant Administration           Quarterly, 26. 3 (1985): 82-96. Print.
Lockyer, Tim. 'Business guests' accommodation selection: the view from both sides.' International Journal of Contemporary Hospitality 14.6 (2002): 294- 300. Print.
Marshall, A. 'Safety top guest's priority list; sell security as No.1 amenity'. Hotel and Motel Management, 208 (1993): 21. Print.
Shanahan, Kevin and Hyman, Michael. 'An exploratory study of desired hotel attributes for American tourists vacationing in China and Ireland.' Journal of Vacation Marketing 13. 2 (2007): 107- 118. Print.
Tunstall, R., 'Hotels' Accommodation-catering for the Female Business Travelers.' E.I.U. Travel & Tourism Analyst, 5 (1989): 26-40. Print.
Wuest, S., TAS, F., Emenheiser, A. What do mature travelers perceive as important           hotel/motel customer service? Hospitality Research Journal 20. 2 (1996): 77- 93. Print.
---
Are you busy and do not have time to handle your assignment? Are you scared that your paper will not make the grade? Do you have responsibilities that may hinder you from turning in your assignment on time? Are you tired and can barely handle your assignment? Are your grades inconsistent?
Whichever your reason is, it is valid! You can get professional academic help from our service at affordable rates. We have a team of professional academic writers who can handle all your assignments.
Plagiarism free papers
Timely delivery
Any deadline
Skilled, Experienced Native English Writers
Subject-relevant academic writer
Adherence to paper instructions
Ability to tackle bulk assignments
Reasonable prices
24/7 Customer Support
Get superb grades consistently
Online Academic Help With Different Subjects
Literature
Students barely have time to read. We got you! Have your literature essay or book review written without having the hassle of reading the book. You can get your literature paper custom-written for you by our literature specialists.
Finance
Do you struggle with finance? No need to torture yourself if finance is not your cup of tea. You can order your finance paper from our academic writing service and get 100% original work from competent finance experts.
Computer science
Computer science is a tough subject. Fortunately, our computer science experts are up to the match. No need to stress and have sleepless nights. Our academic writers will tackle all your computer science assignments and deliver them on time. Let us handle all your python, java, ruby, JavaScript, php , C+ assignments!
Psychology
While psychology may be an interesting subject, you may lack sufficient time to handle your assignments. Don't despair; by using our academic writing service, you can be assured of perfect grades. Moreover, your grades will be consistent.
Engineering
Engineering is quite a demanding subject. Students face a lot of pressure and barely have enough time to do what they love to do. Our academic writing service got you covered! Our engineering specialists follow the paper instructions and ensure timely delivery of the paper.
Nursing
In the nursing course, you may have difficulties with literature reviews, annotated bibliographies, critical essays, and other assignments. Our nursing assignment writers will offer you professional nursing paper help at low prices.
Sociology
Truth be told, sociology papers can be quite exhausting. Our academic writing service relieves you of fatigue, pressure, and stress. You can relax and have peace of mind as our academic writers handle your sociology assignment.
Business
We take pride in having some of the best business writers in the industry. Our business writers have a lot of experience in the field. They are reliable, and you can be assured of a high-grade paper. They are able to handle business papers of any subject, length, deadline, and difficulty!
Statistics
We boast of having some of the most experienced statistics experts in the industry. Our statistics experts have diverse skills, expertise, and knowledge to handle any kind of assignment. They have access to all kinds of software to get your assignment done.
Law
Writing a law essay may prove to be an insurmountable obstacle, especially when you need to know the peculiarities of the legislative framework. Take advantage of our top-notch law specialists and get superb grades and 100% satisfaction.
What discipline/subjects do you deal in?
We have highlighted some of the most popular subjects we handle above. Those are just a tip of the iceberg. We deal in all academic disciplines since our writers are as diverse. They have been drawn from across all disciplines, and orders are assigned to those writers believed to be the best in the field. In a nutshell, there is no task we cannot handle; all you need to do is place your order with us. As long as your instructions are clear, just trust we shall deliver irrespective of the discipline.
Are your writers competent enough to handle my paper?
Our essay writers are graduates with bachelor's, masters, Ph.D., and doctorate degrees in various subjects. The minimum requirement to be an essay writer with our essay writing service is to have a college degree. All our academic writers have a minimum of two years of academic writing. We have a stringent recruitment process to ensure that we get only the most competent essay writers in the industry. We also ensure that the writers are handsomely compensated for their value. The majority of our writers are native English speakers. As such, the fluency of language and grammar is impeccable.
What if I don't like the paper?
There is a very low likelihood that you won't like the paper.
Reasons being:
When assigning your order, we match the paper's discipline with the writer's field/specialization. Since all our writers are graduates, we match the paper's subject with the field the writer studied. For instance, if it's a nursing paper, only a nursing graduate and writer will handle it. Furthermore, all our writers have academic writing experience and top-notch research skills.
We have a quality assurance that reviews the paper before it gets to you. As such, we ensure that you get a paper that meets the required standard and will most definitely make the grade.
In the event that you don't like your paper:
The writer will revise the paper up to your pleasing. You have unlimited revisions. You simply need to highlight what specifically you don't like about the paper, and the writer will make the amendments. The paper will be revised until you are satisfied. Revisions are free of charge
We will have a different writer write the paper from scratch.
Last resort, if the above does not work, we will refund your money.
Will the professor find out I didn't write the paper myself?
Not at all. All papers are written from scratch. There is no way your tutor or instructor will realize that you did not write the paper yourself. In fact, we recommend using our assignment help services for consistent results.
What if the paper is plagiarized?
We check all papers for plagiarism before we submit them. We use powerful plagiarism checking software such as SafeAssign, LopesWrite, and Turnitin. We also upload the plagiarism report so that you can review it. We understand that plagiarism is academic suicide. We would not take the risk of submitting plagiarized work and jeopardize your academic journey. Furthermore, we do not sell or use prewritten papers, and each paper is written from scratch.
When will I get my paper?
You determine when you get the paper by setting the deadline when placing the order. All papers are delivered within the deadline. We are well aware that we operate in a time-sensitive industry. As such, we have laid out strategies to ensure that the client receives the paper on time and they never miss the deadline. We understand that papers that are submitted late have some points deducted. We do not want you to miss any points due to late submission. We work on beating deadlines by huge margins in order to ensure that you have ample time to review the paper before you submit it.
Will anyone find out that I used your services?
We have a privacy and confidentiality policy that guides our work. We NEVER share any customer information with third parties. Noone will ever know that you used our assignment help services. It's only between you and us. We are bound by our policies to protect the customer's identity and information. All your information, such as your names, phone number, email, order information, and so on, are protected. We have robust security systems that ensure that your data is protected. Hacking our systems is close to impossible, and it has never happened.
How our Assignment  Help Service Works
You fill all the paper instructions in the order form. Make sure you include all the helpful materials so that our academic writers can deliver the perfect paper. It will also help to eliminate unnecessary revisions.
2.      Pay for the order
Proceed to pay for the paper so that it can be assigned to one of our expert academic writers. The paper subject is matched with the writer's area of specialization.
3.      Track the progress
You communicate with the writer and know about the progress of the paper. The client can ask the writer for drafts of the paper. The client can upload extra material and include additional instructions from the lecturer. Receive a paper.
4.      Download the paper
The paper is sent to your email and uploaded to your personal account. You also get a plagiarism report attached to your paper.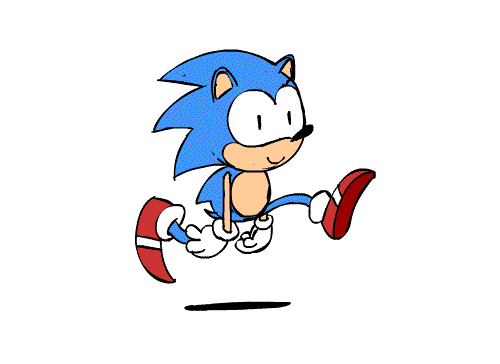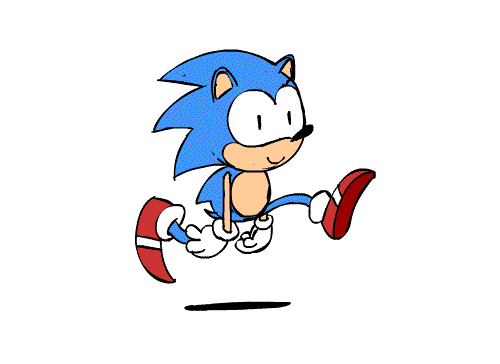 PLACE THIS ORDER OR A SIMILAR ORDER WITH US TODAY AND GET A PERFECT SCORE!!!
---