Orange Strategic Marketing Plan
Hello Kind Customer! ( I have added in additional comments in your paper per your instructions. Thanks again for being awesome to work with and please let me know if I can be of any additional assistance. Your changes and additions are marked with red text. Cheers!
Don't use plagiarized sources. Get Your Custom Essay on
Orange Strategic Marketing Plan Essay Paper
Just from $9/Page
Based on the successful merger of Orange and T-Mobile, the company is one of the world's largest mobile operators and the second leading operator throughout Western Europe. The company has over 30M subscribers worldwide, with 10M on the more profitable and long-term post-paid plans and leads Europe with over 1.5M users subscribing to the GSM 3G speed class of performance (Orange Investor Relations, 2012). As of January, 2012 the company and its subsidiaries operate in 25 nations worldwide and has an aggregator market share of 40.4% and one of the highest consistent Average Revenue Per User (ARPU) levels of 31.6, netting an average minutes per user or subscriber of 190 minutes
(Orange Investor Relations, 2012). Despite these impressive statistics however, Orange is suffering for a very high level of customer churn in its core markets, is challenged with how to ramp up into the smart phone market globally (which could revolutionize their business if they succeed at it), and continual lean process improvements over time (Andlauer, Pouillot, 2011) (Orange Investor Relations, 2012). The continual consolidation of the European and global telecommunications provider industry as evidenced by rapid price declines (Benzoni, Deffains, Nguyen, Saleese, 2011) and the nationalization of telecommunications services by governments is increasing the intensity of competition (Clifton, Comin, Diaz-Fuentes, 2011). Amidst all of these challenges the potential of 3G networks and their high Average Revenue Per Unit (ARPU) levels offer considerable upside revenue potential for the company going forward (Orange Investor Relations, 2012).
As bundling of services has proven to be a highly effective strategy for minimizing churn, increasing ARPUs, and developing long-term customer lock-in, bundling text messaging, phone and broadband is a natural progression for Orange (Li, Jhang-Li, 2011). For Orange to compete effectively over the long-term, they need to consider how best to move into a bundled strategy rapidly that also sets the foundation from platform stability over the long-term. Creating a bundle of unlimited text messaging, local phone calls, intra- and internetwork calling and broadband gives Orange a very competitive strategy for stabilizing and growing ARPUs relative to competitors. For purposes of clarity in this analysis, these bundle of services will be referred to as the Value Bundle. It is critically important for Orange to make the Value Bundle successful and tie it back to their smartphone strategies to fuel future services growth.
For Orange to gain market share over the long-term, they need to embrace a platform-based strategy that includes smartphones and the high-margin services opportunities they represent. As the introductory bundle of unlimited text messaging, unlimited local and inter-network phone calls and broadband are designed to attract new customers, the smartphone strategy can be used for upselling them to more profitable services accessible on that platform. Orange must integrate their bundling and smartphone strategies for both to be successful and lead to long-term profitability by reducing churn and increasing ARPUs over the long-term. With the penetration rates of smartphones relatively low today yet the churn on the core services of the bundle relatively high, interlinking each will lead to significantly greater levels of revenue and predictability of profits.
With these strategic considerations in mind, the intent of this strategic marketing plan is to provide an audit of the company today, an assessment of their macroenvironment, market analysis, competitive overviews, market shares of competitors, profitability analysis and SWOT analysis of the Value Bundle and the long-term platform of the smartphone strategy for the company. The core strategy of the company will also be assessed. Marketing mix decisions and control points will also be provided as part of the analysis.
Marketing Audit
The intent of this Marketing Audit is to define where Orange is today, how they got there and where they are heading. An internal analysis of their marketing mix (the 4Ps) and an external analysis is provided. The primary focus of the external analysis is on Total Available Market (TAM) and its distribution by classification of subscriber.
Where Orange is Now
As of the close of calendar, 2011 the company has over 30M subscribers in total and over 10M on their highly profitable 3G service (Orange Investor Relations, 2012). Please see Figure 1 for a breakout of their subscriber trends by service.
Figure 1: Orange Subscriber Trends by Service
Source: (Orange Investor Relations, 2012) (Defraigne, de Streel, 2011)
Over the last nine financial quarters Orange has lost market share, sliding from 43.1% to 40.4% while also increasing Mobile Broadband Adoption at the same time. The most critical metric of ARPUs is slowly dropping however as is shown in Figure 2, Orange Subscriber Analysis.
Figure 2: Orange Subscriber Analysis
Source: (Orange Investor Relations, 2012) (Defraigne, de Streel, 2011)
By balancing marketing strategies across B2B segments and services including the Value Bundle tailored to consumers and small, medium and corporate businesses, in addition to offerings created specifically for the public or government sector, Orange has been able to sustain ARPU and mitigate customer churn (Orange Investor Relations, 2012). In the past the company had faced churn rates approaching 35% or higher, which translated into extensive costs for recruiting and keeping new customers across both B2B and B2C segments. When all of these factors are taken into account it is clear the future direction of Orange is to sell high-value services and increase the Customer Lifetime Value (CLV) by subscriber. The ability to accomplish this over a very broad geographic area encompassing Western Europe will be challenging. Yet the highest performing telecommunications companies are able to traverse geographic regions relatively easily based on the strength of their brand and ability to execute on complex marketing strategies (Bomsel, 2011). What is most critical for Orange today however is the ability to manage their current base of 3G customers and maximize ARPU while also increasing the level of customer satisfaction and loyalty (Troulos, Maglaris, 2011). The Value Bundle strategy has the potential to accomplish these objectives by driving up ARPUs while also nurturing higher 3G adoption rates by upselling smartphones and its related services.
The many telecom reforms throughout the EU and the continual policy direction that attempts to neutralize differences between markets is also a challenge for Orange to overcome in its pricing and marketing strategies over time (Bacchiocchi, Florio, Gambaro, 2011). These regional variations in global markets also accelerate the need for Orange to have more effective strategic market planning across the entire spectrum of market requirements (Stockdale, 2011).
Increasingly these internal analyses indicate that the future of Orange is aligned with the ability to get customers to migrate into higher-value 3G and 4G plans in addition to adoption smartphones as the new platform of services growth (Orange Investor Relations, 2012). Using the Value Bundle to accomplish this transition is possible by concentrating on minimizing competitive threats by continually adding to services as needed to the bundle to further mitigate threats to the customer base. At Orange today the specific configuration of the Value Bundle does not exist, yet if it can be created with enough flexibility, the company can use it as a preemptive competitive strategy against global competitors. From a SWOT perspective the Value Bundles' greatest potential is in mitigating threats by continually adding to and augmenting the breadth and depth of services sold. It must also be used as a means for driving upsell and cross-sell of value-added services as well.
As the smartphone is critical to the future of Orange from a platform and profitability perspective, it is analyzed as the most significant strategic factor in the next section on Macroenvironment Analysis. Inherent in this strategy of using smartphones as the foundation for value-add of highly profitable services, Orange needs to think more as a platform marketer in addition to purely-play services.
Macroenvironment Analysis
The greatest disruptive innovation that has impacted the global telecom market is the rapid adoption of the smartphone platforms and corresponding operating systems including Apple iOS, Google Android, Windows MobilePhone and nearly a dozen others (Andlauer, Pouillot, 2011). As smartphones are pivotal to the future of global telecom, its profitability and has proven to be the single best defense against continually deflating ARPUs (Orange Investor Relations, 2012) this dynamic in the macro-environment is analyzed in Figure 3. The interaction fo Substitute Products, Bargaining Power of Suppliers, New Market Entrants and Bargaining Power of Buyers are combined to form the competitive rivalry levels within the telecommunications industry. The Value Bundle initiative is used as the foundation for smartphone marketing, promotion and aftermarket service. The following Five Forces Analysis assumes incremental sales of services on this platform based on the Value Bundle driving up ARPUs and stabilizing churn rates, making it possible for smartphone growth to occur.
Figure 3: Smartphone Five Forces Analysis
Sources: (Orange Investor Relations, 2012) (Defraigne, de Streel, 2011)
(Sluijs, Schuett, Henze, 2011)
Market Size & Forecast, Customers, Market Segmentation, Distribution & Suppliers
As of the close of FY 2011, the European Telecommunications market was valued at $236B, experiencing a compound annual growth rate (CAGR) of 2.6% between 2007 and 2011. The German and UK markets grew at 4% and 1% respectively. As of the latest market sizing estimates as generated by Orange's strategic planning team and published in their annual report and investor relations data, the market is projected to have a .7% CAGR through 2015 as shown in Figure 3. What this flat rate of growth underscores is how competitive the EU market regions are specifically and the global market in general are for telecom services. Competing for new customers is more expensive than keeping existing ones. A point well-reflected in the churn rates of the industry customer base in general and Orange customers specifically (Orange Investor Relations, 2012). The following section evaluates the competitors in this market including an analysis of market share as well.
Figure 3: European Telecommunications Market Value and Forecast, 2010 — 2015
Sources: (Orange Investor Relations, 2012)
Orange Competitive Analysis
Vodafone, Telefonica and nearly twenty five other smaller competitors are also in the telecommunication services markets Orange competes in (Orange Investor Relations, 2012). Of the twenty-five smaller competitors all share a common aspect of having availability or being direct providers of high-speed mobile services and Internet access (Georgopoulos, Karamanis, 2012). Each of the competitors also has an equivalent Value Bundle strategy that is comparable in scope to the one proposed by Orange, yet does not include inter-network calling and broadband. All competitors also share a heavily debt-capitalized finance structure to finance operations, which bring a risk of consolidation and commoditization (Clifton, Comin, Diaz-Fuentes, 2011). Figure 4, European Wireless Telecommunication Services Market Share, 2010 illustrates the leadership position of Vodafone and one of the primary motivations for Orange and T-Mobile merging in the UK.
Figure 4: European Wireless Telecommunication Services Market Share, 2010
Source: (Orange Investor Relations, 2012)
Each of these competitors have a series of specific strengths and weaknesses. Vodafone has the most integrated in terms of its marketing, pricing and services by region and nation, taking into account and in some cases capitalizing on pricing regulations by the EU (Bacchiocchi, Florio, Gambaro, 2011). Vodafone has also emerged as the leading competitor by having a better understanding of how to drive up-sell and cross-sell with their customers compared to any other, capturing a higher ARPU than any other company in this industry operating in Europe (Orange Investor Relations, 2012). Greater success with bundling services, a higher ARPU and a corresponding stronger balance sheet are what differentiate Vodafone from all other competitors in this market. Vodafone does not however have a bundle that includes the four major components of the proposed Orange Value Bundle, with broadband being left out due to the price premium this competitor can get for it.
Vodafone does not have the internetwork integration in the UK to the extent that Orange does either, which will further make expansion difficult (Orange Investor Relations, 2012). Additional weaknesses include an inability to solve complex customer service problems for example when two or three services go out at the same time. Vodafone also struggles with synchronizing their product introductions across all the geographies they serve which would further lead to the comprehensive bundling being considered by Orange to be an even stronger competitive threat.
The second major competitor, Telefonica, is challenged by an exceptionally high debt level to support their operations, a lack of integration across all their services from a customer and service standpoint, and limited success in the more profitable enterprise markets (Li, Jhang-Li, 2011). Telefonica's weaknesses make them an ideal candidate for acquisition. These weaknesses also highlight that the company will struggle with executing a comprehensive Value Bundle strategy as well. Their strengths however are making them more effective in fighting back consolidation strategies of competitors. Their ARPUs are not as high as Vodafone yet are comparable to Orange (Orange Investor Relations, 2012). Their ability to solve churn problems quickly and rapidly has also earned them exceptional level of customer loyalty as well. In terms of their brand equity, they are among the strongest competitors Orange has today .
Profitability Analysis
The telecommunications market is experiencing slow to little growth and as a result the industry-wide ARPUs are flat to even slightly decreasing over time. Figure 5, European Wireless Telecommunication Services Financial Analysis: Key Performance Indicators and Metrics illustrates how the relative slow growth is impacting the profitability of the industry by quarter from September, 2008 to September, 2011. The bottom line is that ARPUs are experiencing slow to no growth which is forcing the industry to invest heavily in new technologies including 3G and smartphones as platforms for greater revenue growth.
Figure 5: European Wireless Telecommunication Services Financial Analysis:
Key Performance Indicators (KPIs) and Metrics of Performance, 2010
Sources: (Orange Investor Relations, 2012) (Andlauer, Pouillot, 2011) (Georgopoulos, Karamanis, 2012)
Orange SWOT Analysis
Orange is well-positioned to manage the turbulent telecommunications market in their key markets while also looking to expand into new ones using their core strengths in service marketing and telecommunications technology. The following is an assessment of their strengths, weaknesses, opportunities and threats from the Value Bundle perspective. Beginning with their strengths, Orange has one of the best-known brand names in Europe and throughout Africa, as measured by brand audits by leading advertising magazines throughout these regions (Orange Investor Relations, 2012). The brand equity that Orange has will allow them to attract new customers using the Value Bundle as the catalyst of new customer growth. The Value Bundle is also ideal for driving up-sell and cross-sell of new high margin businesses including 3G and 4G access, in addition to high-value services on smartphones. The end goal needs to be the use of the Value Bundle to drive new subscriptions of the ihger-margin services. Orange also has the unique strength of having a strong international presence which will allow for greater expansion of their 3G and 4G businesses based on upsell from the Value Bundle (Orange Investor Relations, 2012). The company also has a very strong market share position in the UK and throughout Europe with particular strength in the French market (Orange Investor Relations, 2012).
Weaknesses the company has include rapidly slowing subscriber and ARPU growth, as evidenced throughout many other areas of this report, The falling post-paid ARPUs also show that Orange will face a fiercer competitive battle going forward against Vodafone and others. Despite being able to create competitive advantages in the UK with the merger, the company will continue to face a challenging series of strategies to penetrate the French market and gain share, a priory their management team has often discussed (Orange Investor Relations, 2012). These weaknesses can potentially be overcome with the rapid development and launch of the Value Bundle series to new and existing accounts. The weaknesses of high churn and dropping ARPUs are the main reason behind creating the Value Bundle in the first place as well.
Opportunities include boosting the capacity of their networks to support 3G and 4G, setting the stage for an entirely new class of applications on smartphones and the potential to create even higher levels of ARPUs and customer loyalty using the Value Bundle as the basis of this development (Orange Investor Relations, 2012). Using the combination of the Value Bundle and the smart phone as a platform of growth, Orange could also increase their ARPUs by at least 15% which would completely reverse their slide that has been industry-wide. The opportunity to partner with a major smartphone provider and gain greater exclusivity of next-generation phones is also a major opportunity for the company network-wide (Orange Investor Relations, 2012).
Threats include the continually egalitarian approach of EU regulators in getting access to competitors for 3G and broadband, which would lead to the rapid commoditization of the Value Bundle if all legislation is passed (Ragoobar, Whalley, Harle, 2011) which will be excellent for consumers yet will make ARPUs drop even further than they are today (Defraigne, de Streel, 2011). The continued efforts by EU regulators to level the playing field of 3G access will also prematurely consolidate the market as well according to many experts (Pelkmans, Renda, 2011).
Marketing Objective
The marketing objectives for Orange going into 2012 is to accomplish greater customer satisfaction as measured by reducing churn, increasing upsell and cross-sell of value-added services on 3G and 4G networks, and increase adoption of the Value Bundle in the first phase, followed by smartphones in the second (Orange Investor Relations, 2012).
Strategic Objectives
The strategic objectives of reducing churn, increasing adoption of 3G and 4G networks and increasing adoption of smartphones drive the following strategic objectives:
1. To significantly reduce churn by re-designing customer survey processes and programs to ensure a higher level of customer satisfaction and loyalty, thereby reducing churn and increasing ARPUs (Orange Investor Relations, 2012). Integral to attaining this goal is developing and launching the Value Bundle.
2. Increasing adoption of 3G an 4G networks by defining marketing strategies and initiatives that underscore the value of bundling these new services with established and highly profitable ones. Orange seeks to increase net ARPU levels by bundling these in with the most stable and profitable other services to accomplish this strategic objective (Orange Investor Relations, 2012).
3. To reduce churn by 25% and increase ARPU by 15% over the next twelve months using the Value Bundle strategy.
4. To increase adoption of smartphones by at least 15% in their core customer base and gain 10% of new customers on this platform (Orange Investor Relations, 2012).
Core Strategy
Target Market — The primary target market for the Value Bundle are upwardly mobile and smartphone users who earn at least £50.000 or more per year. The majority of these are men and women in the 18- to 45-year-old segment.
Competitor Targets — Defend their customer base from Vodafone by continually adding in greater bundling opportunities and value-added services to further stabilize and growth ARPUs over time. Primary targets that Orange concentrates are Vodafone with additional strategies focused on Telefonica and the smaller regional competitors encountered throughout the UK (Orange Investor Relations, 2012).
Competitive Advantage — Customer service and exceptional levels of responsiveness toe ensure customers continue to purchase their services and not migrate to prepaid services (Orange Investor Relations, 2012). Orange is focusing on customer satisfaction and service to ensure they stabilize their core market segments.
Marketing Mix Decisions
The four elements of the marketing mix for Orange all must concentrate on creating trust with new customers while stabilizing the customer base for long-term growth (Becerra, Korgaonkar, 2011). The marketing mix decisions to attain the three objectives mentioned are defined here:
Product – The role of the Value Bundle initially followed by the smartphone is central to the future growth of Orange and represents the platform of the future for services including the sales of highly profitable applications (Orange Investor Relations, 2012). The product area of their current strategy needs to also center on selecting a reliable set of smartphones to avert quality issues on such a strategically important platform to their growth (McCray, Gonzalez, Darling, 2011).
Price — The pricing of their services is considered to be among the most diverse and effective in penetrating new markets in the EU (Stockdale, 2011). The focus on pricing as a means to create greater customer loyalty and effective in bundling is crucial for their future growth however. This is the one aspect of the marketing mix that Orange will need to stabilize and grow ARPUs over the life of their customer contracts with.
Promotion — The promotional aspects of their marketing strategy need to concentrate on creating a state-of-the-art service message for the Value Bundle, coupled with an aggressive focus on smartphone as the platform of future growth. . Promotions also need to be heavily focused on personal events to underscore trust and a commitment on the part of Orange to staying in step with their customers (Becerra, Korgaonkar, 2011). The Value Bundle must be sold as an essential element in the total communications and entertainment mix of a household, delivering significant value over time. Ultimately the bundle's perceived value must be underscores by exceptional service and reliability to reduce churn, increase ARPUs and lead to upsell of higher-end services.
Place or Distribution – Orange has been highly successful in managing the growth of their company by concentrating on meeting customers' needs for how they want to learn and buy products. The Web will continue to be a primary channel for selling and service as it is the most cost-effective there is (Orange Investor Relations, 2012). Additional alliances with retailers throughout the UK and Europe will further strengthen their multichannel marketing strategies over time.
Organization and Implementation
The centralized marketing organization located in London and their counterparts in Belgium, Paris and throughout Germany need to have a concentrated strategy of creating the Value Bundle marketing programs. Tailoring them to the individual needs of these markets and using events to provide prospective and current customer see the opportunity to handle the new bundled services and see their performance will go far in creating trust (Bacchiocchi, Florio, Gambaro, 2011). The implementation will be defined by the multichannel nature of Orange's operations in the UK and throughout Europe, in addition to the need for creating in-person experiences to further underscore trust and customer experienced as the core differentiators of any effective marketing strategy (Bacchiocchi, Florio, Gambaro, 2011). All of these elements need to be coordinated in a project schedule with each step in the process designed to create a higher level of customer adoption and focus on value delivered by orange.
Control: Are we on course?
The use of metrics and Key Performance Indicators (KPIs) throughout Orange concentrate on upper-marketing funnel measures of performance including aided and unaided recall, the ability to track where leads emanate from, the effectiveness of leads by source, and the profiles of the most successful customers as well. The use of personas throughout marketing to evaluate how effective marketing messages are in attracting and keeping customers is also an essential element of the measurement of performance (Benzoni, Deffains, Nguyen, Saleese, 2011). Upper funnel measures including aided and unaided awareness, lead generation awareness, and the ability of Orange to traverse their many channels to create customer loyalty through the selling process need to serve as the measures of performance. Lower-funnel analysis metrics and KPIs need to concentrate on how best to create customer loyalty through bundling and co-promotions.
References
Andlauer, S. & Pouillot, D. 2011, "The Future of Telecoms – Strategies for 2020 (*)," Communications & Strategies,, no. 82, pp. 161-166,179,181.
Bacchiocchi, E., Florio, M. & Gambaro, M. 2011, "Telecom reforms in the EU: Prices and consumers satisfaction," Telecommunications Policy, vol. 35, no. 4, pp. 382-396.
Becerra, E.P. & Korgaonkar, P.K. 2011, "Effects of trust beliefs on consumers online intentions," European Journal of Marketing, vol. 45, no. 6, pp. 936-962.
Benzoni, L., Deffains, B., Nguyen, A.T. & Saleese, O. 2011, "Competitive Dynamics Between MNOs in the Mobile Telecommunications Single Market: Lessons from the U.S. Experience," Communications & Strategies,, no. 82, pp. 127-145,179-180,182.
Bomsel, O. 2011, "Do you speak European ? Media Economics, Multhingualism and the Digital Single Market," Communications & Strategies,, no. 82, pp. 43-62,179.
Clifton, J., Comin, F. & Diaz-Fuentes, D. 2011, "From national monopoly to multinational corporation: How regulation shaped the road towards telecommunications internationalisation," Business History, vol. 53, no. 5, pp. 761.
Defraigne, P. & de Streel, A. 2011, "Where Should the European Union Intervene to Foster the Internal Market for eComms? (*)," Communications & Strategies,, no. 82, pp. 63-84,179,183.
Georgopoulos, A. & Karamanis, K. 2012, "The implications of the liberalization in telecommunication markets for market structure and price policy: evidence from a small open economy," Applied Economics, vol. 44, no. 2, pp. 253.
Gillwald, A. 2011, "Regulatory intervention or disruptive competition? Lessons from East Africa on the end of international mobile roaming charges," Info: the Journal of Policy, Regulation and Strategy for Telecommunications, Information and Media, vol. 13, no. 3, pp. 32-46.
Janssen, K. 2011, "The role of public sector information in the European market for online content: a never-ending story or a new beginning?," Info: the Journal of Policy, Regulation and Strategy for Telecommunications, Information and Media, vol. 13, no. 6, pp. 20-29.
(Li, Jhang-Li, 2011)
Li, Y. & Jhang-Li, J. 2011, "Analyzing online B2B exchange markets: Asymmetric cost and incomplete information," European Journal of Operational Research, vol. 214, no. 3, pp. 722.
McCray, J.P., Gonzalez, J.J. & Darling, J.R. 2011, "Crisis management in smart phones: the case of Nokia vs. Apple," European Business Review, vol. 23, no. 3, pp. 240-255.
Orange Investor Relations. Investor Relations, 2012. Retrieved January 19, 2012 from Orange Investor Relations and Filings with the SEC Web site:
http://www.orange.com/en_EN/finance/invest-analysts/
Pelkmans, J. & Renda, A. 2011, "Single eComms Market? No Such Thing… (*)," Communications & Strategies,, no. 82, pp. 21-42,180-182.
Ragoobar, T., Whalley, J. & Harle, D. 2011, "Public and private intervention for next-generation access deployment: Possibilities for three European countries," Telecommunications Policy, vol. 35, no. 9-10, pp. 827.
Sluijs, J.P., Schuett, F. & Henze, B. 2011, "Transparency regulation in broadband markets: Lessons from experimental research," Telecommunications Policy, vol. 35, no. 7, pp. 592-602.
Stockdale, Donald K.,,Jr. 2011, "Geographically Segmented Regulation: Lessons from the FCC for European Communications Markets," Communications & Strategies,, no. 82, pp. 85-103,183.
Troulos, C. & Maglaris, V. 2011, "Factors determining municipal broadband strategies across Europe," Telecommunications Policy, vol. 35, no. 9-10, pp. 842.
---
Are you busy and do not have time to handle your assignment? Are you scared that your paper will not make the grade? Do you have responsibilities that may hinder you from turning in your assignment on time? Are you tired and can barely handle your assignment? Are your grades inconsistent?
Whichever your reason is, it is valid! You can get professional academic help from our service at affordable rates. We have a team of professional academic writers who can handle all your assignments.
Plagiarism free papers
Timely delivery
Any deadline
Skilled, Experienced Native English Writers
Subject-relevant academic writer
Adherence to paper instructions
Ability to tackle bulk assignments
Reasonable prices
24/7 Customer Support
Get superb grades consistently
Online Academic Help With Different Subjects
Literature
Students barely have time to read. We got you! Have your literature essay or book review written without having the hassle of reading the book. You can get your literature paper custom-written for you by our literature specialists.
Finance
Do you struggle with finance? No need to torture yourself if finance is not your cup of tea. You can order your finance paper from our academic writing service and get 100% original work from competent finance experts.
Computer science
Computer science is a tough subject. Fortunately, our computer science experts are up to the match. No need to stress and have sleepless nights. Our academic writers will tackle all your computer science assignments and deliver them on time. Let us handle all your python, java, ruby, JavaScript, php , C+ assignments!
Psychology
While psychology may be an interesting subject, you may lack sufficient time to handle your assignments. Don't despair; by using our academic writing service, you can be assured of perfect grades. Moreover, your grades will be consistent.
Engineering
Engineering is quite a demanding subject. Students face a lot of pressure and barely have enough time to do what they love to do. Our academic writing service got you covered! Our engineering specialists follow the paper instructions and ensure timely delivery of the paper.
Nursing
In the nursing course, you may have difficulties with literature reviews, annotated bibliographies, critical essays, and other assignments. Our nursing assignment writers will offer you professional nursing paper help at low prices.
Sociology
Truth be told, sociology papers can be quite exhausting. Our academic writing service relieves you of fatigue, pressure, and stress. You can relax and have peace of mind as our academic writers handle your sociology assignment.
Business
We take pride in having some of the best business writers in the industry. Our business writers have a lot of experience in the field. They are reliable, and you can be assured of a high-grade paper. They are able to handle business papers of any subject, length, deadline, and difficulty!
Statistics
We boast of having some of the most experienced statistics experts in the industry. Our statistics experts have diverse skills, expertise, and knowledge to handle any kind of assignment. They have access to all kinds of software to get your assignment done.
Law
Writing a law essay may prove to be an insurmountable obstacle, especially when you need to know the peculiarities of the legislative framework. Take advantage of our top-notch law specialists and get superb grades and 100% satisfaction.
What discipline/subjects do you deal in?
We have highlighted some of the most popular subjects we handle above. Those are just a tip of the iceberg. We deal in all academic disciplines since our writers are as diverse. They have been drawn from across all disciplines, and orders are assigned to those writers believed to be the best in the field. In a nutshell, there is no task we cannot handle; all you need to do is place your order with us. As long as your instructions are clear, just trust we shall deliver irrespective of the discipline.
Are your writers competent enough to handle my paper?
Our essay writers are graduates with bachelor's, masters, Ph.D., and doctorate degrees in various subjects. The minimum requirement to be an essay writer with our essay writing service is to have a college degree. All our academic writers have a minimum of two years of academic writing. We have a stringent recruitment process to ensure that we get only the most competent essay writers in the industry. We also ensure that the writers are handsomely compensated for their value. The majority of our writers are native English speakers. As such, the fluency of language and grammar is impeccable.
What if I don't like the paper?
There is a very low likelihood that you won't like the paper.
Reasons being:
When assigning your order, we match the paper's discipline with the writer's field/specialization. Since all our writers are graduates, we match the paper's subject with the field the writer studied. For instance, if it's a nursing paper, only a nursing graduate and writer will handle it. Furthermore, all our writers have academic writing experience and top-notch research skills.
We have a quality assurance that reviews the paper before it gets to you. As such, we ensure that you get a paper that meets the required standard and will most definitely make the grade.
In the event that you don't like your paper:
The writer will revise the paper up to your pleasing. You have unlimited revisions. You simply need to highlight what specifically you don't like about the paper, and the writer will make the amendments. The paper will be revised until you are satisfied. Revisions are free of charge
We will have a different writer write the paper from scratch.
Last resort, if the above does not work, we will refund your money.
Will the professor find out I didn't write the paper myself?
Not at all. All papers are written from scratch. There is no way your tutor or instructor will realize that you did not write the paper yourself. In fact, we recommend using our assignment help services for consistent results.
What if the paper is plagiarized?
We check all papers for plagiarism before we submit them. We use powerful plagiarism checking software such as SafeAssign, LopesWrite, and Turnitin. We also upload the plagiarism report so that you can review it. We understand that plagiarism is academic suicide. We would not take the risk of submitting plagiarized work and jeopardize your academic journey. Furthermore, we do not sell or use prewritten papers, and each paper is written from scratch.
When will I get my paper?
You determine when you get the paper by setting the deadline when placing the order. All papers are delivered within the deadline. We are well aware that we operate in a time-sensitive industry. As such, we have laid out strategies to ensure that the client receives the paper on time and they never miss the deadline. We understand that papers that are submitted late have some points deducted. We do not want you to miss any points due to late submission. We work on beating deadlines by huge margins in order to ensure that you have ample time to review the paper before you submit it.
Will anyone find out that I used your services?
We have a privacy and confidentiality policy that guides our work. We NEVER share any customer information with third parties. Noone will ever know that you used our assignment help services. It's only between you and us. We are bound by our policies to protect the customer's identity and information. All your information, such as your names, phone number, email, order information, and so on, are protected. We have robust security systems that ensure that your data is protected. Hacking our systems is close to impossible, and it has never happened.
How our Assignment  Help Service Works
You fill all the paper instructions in the order form. Make sure you include all the helpful materials so that our academic writers can deliver the perfect paper. It will also help to eliminate unnecessary revisions.
2.      Pay for the order
Proceed to pay for the paper so that it can be assigned to one of our expert academic writers. The paper subject is matched with the writer's area of specialization.
3.      Track the progress
You communicate with the writer and know about the progress of the paper. The client can ask the writer for drafts of the paper. The client can upload extra material and include additional instructions from the lecturer. Receive a paper.
4.      Download the paper
The paper is sent to your email and uploaded to your personal account. You also get a plagiarism report attached to your paper.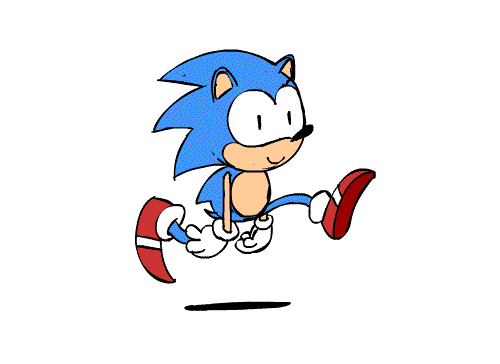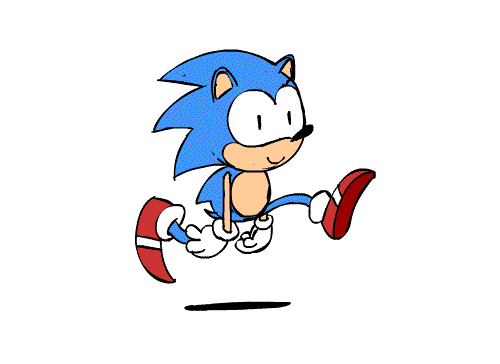 PLACE THIS ORDER OR A SIMILAR ORDER WITH US TODAY AND GET A PERFECT SCORE!!!
---