Healthcare Policy Systems: Hong Kong, Australia
VOUCHERS FOR THE ELDERLY
Don't use plagiarized sources. Get Your Custom Essay on
Primary Health Care for the Elderly in Hong Kong
Just from $9/Page
Healthcare Policy Systems in Hong Kong and Australia
Primary Health Care for the Elderly in Hong Kong
Primary care is the starting point in the healthcare process (PCO, 2011). A good one is made available to the public for a comprehensive, holistic, coordinated and in locations accessible to where people live or work. It also provides preventive care and optimal disease management. In Hong Kong, approximately 70% of clinical consultations are made with primary care practitioners belonging to the private sector. The public sector, on the other hand, acquires primary care from hospitals through outpatient services and the Department of Health for preventive public health services, health promotion and disease prevention and management programs and services (PCO; Woo, 2007).
Primary care has been emphasized as a priority in international for a and reports, such as the 1978 International Conference on Primary Care, the World Health Report in 2008, and the 61st session of the Regional Committee of the World Health Organization Regional Office for the Western Pacific in October 2010 (PCO, 2011; Woo, 2007). In response to these initiatives, the Hong Kong government came out with a report on the Working Party on Primary Health Care, entitled "Health for All — the Way Ahead" in 1990. This report reviewed the primary care system in the region and came up with suggestions on how primary care being extended then could be enhanced and reformed in pursuit of the objectives of international objectives. The Hong Kong government took certain steps to improve the public system of primary care since 1990. These measures included women's health service in 1994, student health service in 1995, elderly health service in 1998 and maternal and child health from 2000-2007. In caring for the elderly, hospitals have been cooperating and coordinating with non-government organizations in providing improved care to the elderly and chronically ill citizens. Among its primary care initiatives under the 2010-2011 policy agenda were the elderly health care voucher pilot scheme and the elderly vaccination subsidy scheme (PCO, Woo).
Voucher Scheme Insufficient
Increasing inflation and wealth gap in the region require that the elderly be provided more than just the voucher scheme to help them cope with current conditions (Jiaxue, 2014). This was the urgent recommendation of social welfare groups in expectation of more healthcare funds and home services. These groups called for a truly sustainable universal retirement program to respond to the real situation of the elderly population. Finance Secretary John Tsang was quoted as saying that the voucher pilot scheme would be extended by three years and double the value of the vouchers to HK$500 for every holder. The government furthermore sought clearer explanation of consultation fees to ward off medical inflation and to encourage voluntary organizations to establish ore services for older citizens. Improved public hospital services and provision for community healthcare services, affordable food at community levels by the food banks are other measures sought to augment the benefits of the Elderly Health Care Voucher Scheme. Other suggestions included a red back of HK$500 every Human Day, adjustment of the comprehensive social security assistance, more residential care homes and long-term care in communities, and reduced waiting time for home placements. But social work groups insisted that a universal retirement protection is still the best solution to the worsening condition of elderly citizens in Hong Kong (Jiaxue).
Healthcare Voucher Scheme for the Elderly in Hong Kong
This Scheme went on trial basis from 2009 to 2011 to provide partial subsidy for the older population already receiving private primary care (GAA, 2008). Under this Scheme, those aged 70 and over and possess a valid Hong Kong identity card or certificate exemption are entitled to give health care vouchers worth $50 each every year in partial subsidy for their primary private medical care services. A steering committee was assigned to implement it. This committee consists of the Food and Health Bureau, the Department of Health, the Hospital Authority and the Office of the Government Chief Information Officer (GAA).
The vouchers will be issued and used electronically and eligible seniors need not pre-register or collect the vouchers (GAA, 2000; HB, 2008). This will prevent the loss of vouchers and the need to bring them when needed. They are usable for three consecutive years but cannot be issued in advance. Seniors can use these vouchers in paying their chosen Western or Chinese medicine practitioners, dentists, chiropractors, registered nurses, physiotherapists, occupational therapists, and lab technologists. Seniors only need to present their valid Identity cards or certificate of exemption in using the vouchers (GAA, HB).
Eligible seniors can choose from among 62 non-profit but officially recognized providers, 34 of whom provide both day care and home-care services (GAA, 2000; HB, 2008). They select their service providers within the three months from the date of issue of the voucher. A service catalogue will then be given to them for reference by the service providers along with price lists (GAA, HB).
Evaluating the Usefulness of the Voucher Scheme in Hong Kong
The purpose of this Scheme is to encourage senior citizens to use primary healthcare services in the private sector to decongest the load of the public sector (Yam et al., 2011). It is also a strategy aimed at developing the public-private healthcare partnership, which is a high-priority political policy. A cross-sectional study was conducted among the seniors using this Scheme in order to measure its success in attaining intended goals as well as come up with recommendations for improvement. Questionnaires and face-to-face interviews were the methods used in the evaluation (Yam et al.).
Results showed that 71.2% of the 1,026 surveyed seniors were aware about the Scheme but only 35% of them ever made use of it (Yam et al., 2011). Most of those who used the vouchers have done so for acute curative services in the private sector at 82.4% who spent less for preventive measures. After the first year of implementation, 66.2% of all those surveyed felt that it did not change or influence their health-seeking attitudes about consulting with either public or private healthcare professionals. It did not increase their motivation to seek professional assistance or advice about health. The most common reasons for this lack of change in attitude were their being accustomed to seeing doctors in the public system and the low subsidy. Those surveyed who consulted with both public and private doctors and those who reported their health conditions were more inclined to have a change in their health-seeking attitude or behavior (Yam et al.).
The evaluation concluded that the reasonably high level of awareness about the Scheme did not encourage a correspondingly high level of usage (Yam et al., 2011). The use of the voucher scheme alone was shown to be inadequate in inducing the greater use of private primary services. The reason for the disinclination should be explored and addressed. Using vouchers for preventive services with evidence-based practice may be a way of addressing the issue. As regards subsidies, improving transparency and comparing the services provided by the private sector with those of the public sector may need to be done (Yam et al.).
Australia's Elderly Health Care System
A Brief Profile
Six self-governing States and two self-governing mainland territories comprise the federation of the Commonwealth of Australia, which was established in 1901 (UNO, 1997). The Australian Constitute defines the federal government's powers and responsibilities. All other matters are under the jurisdiction of state and territory governments. Australia has approximately 750 local councils (UNO). As of 2013, Australia had an estimated population of 22,262,501. Of this number 114.7% are 65 years old and older while the largest group consists of the 25-54-year-olds. Australia devotes 9% of its GDP to health expenditures (CIA, 2014). It is considered one of the best places to live in the world in terms of income, human development, healthcare and civil rights (BBC, 2013).
Evolution
It enjoys universal coverage through Medicare (The Commonwealth Fund, 2014; Healy et al., 2011). Taxes fund this public insurance program for most medical care, such as physician and hospital services and prescription drugs. The federal government funds and regulates most of the health services, while the states and territories handle public hospital care. Aside from Medicare, about half of all Australians enjoy government-subsidized private insurance coverage of services like dental care and private hospitals. Most physicians are in private practice and paid on a per-service basis while general practitioners function as gatekeepers to specialized care. Most hospital beds are in public hospitals although private patients receive treatment in public hospitals. Public hospital physicians not only earn salaries and additional fees from private patients. They may also be in private practice and get paid by the hour for treating public patients. Present policy aims at shaping a new management structure for public hospitals in local area networks, raising the federal government's contribution to public hospitals, enforcing performance reporting and fortifying primary care (The Commonwealth Fund, Healy et al.).
Politically Determined
Australia's political decision-makers determine all the policies and priorities of its healthcare system as well as the resources to go into it (Stieber, 2005). The Commonwealth is young and scantily populated as compared with a well developed country like the United States. Australia's demography has become diverse in the last decades, currently with about 20 million people. Its government structure was patterned after the United Kingdom's parliamentary system and the United States constitutional federalism. But Australian politics is similar to that of the United Kingdom and dissimilar to that of the United States in that the legislative and executive branches are not separate. The majority party in the House of Representatives is the governing arm, which supervises executive agencies and comprises the principal federal decision-making body. The Health Minister is an elected member of the Parliament. Every party also votes as one unified group. Decisions reached in the Senate can never be guaranteed. This political structure substantially influences the enactment of legislations (Stieber).
A change in leadership, therefore, inevitably leads to policy shifts (Stieber, 2005; (Lilley & Steward, 2009). The universal tax-funded insurance of 1975, which was supplemented by the 1950, was superseded by the private health insurance in 1983, until the universal public system, Medicare, was reinstalled in 1984. Between 1997 and 2000, the government made available financial incentives for supplementary private insurance. Other changes followed since the 2004 election of Prime Minister John Howard, such as an increase of 40% of private health insurance rebate for those 70 years old and older and 35% for those aged 65 to 69 from April 1, 2005 (Stieber, Lilley & Steward).
Policy and Policy Cycle
A policy is a principle or a measure, which is meant to direct decisions and attain rational outcomes (Lilley & Steward, 2009). Policies are used by a governing body in an organization while senior executive officers develop procedures or protocols for these policies. Policies help in both subjective and objective decision-making. Policies must be differentiated from rules or law. Law can compel or stop particular behaviors or acts, while policies guide actions towards the achievement of a particular and desired result or outcome. A policy may also be the process of forming important organizational decisions, such as alternatives to programs or expenditure priorities. It can be viewed as a political, management, financial and administrative mechanism set and used to achieve explicit goals (Lilley & Steward).
Policy cycle, on the other hand, has been described as an ideal approach to every reality in answering the inherent question on the next step to take (Bridgman & Davis, 2000). If its aim is to help public servant understand the task on hand, it is quite useful. It can help them proceed from a vague problem situation to clear and authoritative deliberation of steps and solutions. It can help them shape a policy and guide it through the relevant government institutions. It begins with a problem, locates evidence, tests proposals and submits recommendations to the Cabinet. The results are evaluated and the cycle repeats. It serves as a suitable and flexible framework for policy-makers. Policy consists of connected steps. It brings together procedures and substance, public debate and private analysis. The process is not only a decision. Anything that guides policy-making or will make it better deserves serious evaluation (Bridgman & Davis).
Policy cycle serves as a tool in analyzing the progress or development of a policy (Bridgman & Davis, 2000). The standard version of a policy cycle consists of the agenda-setting stage, the policy formulation state, the decision-making stage, the implementation stage and the evaluation stage. The agenda-setting stage is the problem identification stage. It is when a particular situation is recognized as a problem, which demands attention and action. The policy formulation stage explores the different options or alternatives for available or feasible actions in addressing the issue. This stage consists of appraisal, dialogue, formulation, and consolidation. In the decision-making stage, the government chooses the ultimate course of action. It may be to retain the current situation or policy or change it. The decision may be positive, negative or a lack of action. In the implementation stage, the ultimate decision is acted on. And in the evaluation stage, the efficacy of the resulting public policy is appraised based on its perceived intention and its results. Participants in the policy judge the success or failure of the course of action decided on by examining its impact and consequences (Briedgman & Davis).
A model was presented in detail in "the Australian Policy Handbook (Althaus et al., 2007)" with eight steps. These are issue identification, policy analysis, policy instrument development, consultation, coordination, decision, implementation and evaluation. This model has been described as heuristic and iterative. The substance of the work is intentionally normative rather than diagnostic or predictive. This is because policy cycles are typically adopting the classical approach. This leads some postmodern academicians to challenge cyclical models like this as unresponsive and unrealistic. They openly prefer models that are systemic and more complex. They believe in greater participation by sectors, such as civil society organizations, the media, intellectuals, think-tanks, policy research institutes, corporations and lobbyists. The authors assert that public policy permeates every aspect of life. They describe policy as the very stuff of government. It justifies taxes, fuels legislation, and shapes social services. Public policy builds roads, railways and airports, provides emergency services, enables industry development and manages natural resources (Althaus et al.).
Politicians may be the decision-makers of public policy but it is public servants who provide the analysis and support for decisions made by politicians (Althaus et al., 2007). The authors enumerate and discuss the processes involved in creating public policy. They methodically connect and explain the connection and relationship between political decision-makers, public service advisers, other community participants, and implementers of program results. They introduce new information on the complexity of policy, the best practice as well as smart practice, disaster management and community engagement, and the greater role of non-profit organizations in service delivery.
Failure of the Hong Kong Pilot Scheme
A review conducted on the effectiveness of the scheme as to its intended use for preventive health (Lee, 2010). The further intention was to use it only on health assessments or vaccinations in addition to other options already considered. The scheme was launched in the hope of encouraging older patients to make use of private services and to acquire a family doctor for regular consultation and guide. It provides five HK$50 electronic vouchers a year for eligible seniors. But this review found that the already controversial pilot scheme failed to realize the objective of promoting preventive medical care among the people, especially the vulnerable elderly. This realization came just when the government was to increase the amount of the vouchers from HK$50 to HK$250 a year and extending these vouchers to those under 70. Some have complained that some providers charge more when the vouchers are used. After only 21 months, both doctors and patients reported that the scheme was not delivering the intended result of promoting primary as intended (Lee).
The use of the vouchers became too general in that many of the patients used them for consulting doctors for mere colds (Lee, 2010). There were reports that doctors also raised their fees after accepting patients' vouchers. Some patients also wanted the government to increase the value of the vouchers. In response, Chief Executive Donald Tsang Yam-kuen announced in his policy address that HK$1 billion was already set aside for the purpose and was then only pending for review (Lee).
The review also said that only 357,628 or 53% of the 670,000 eligible seniors joined the scheme when surveyed at the end of September that year (Lee, 2010). Of this total, only 277,855 or 41% used the vouchers. The vouchers issues cost HK$93 million. About a third of the patients participated in the free flu vaccination, which critics believe was good enough. Dr. Choi Kin, president of the Hong Kong Medical Association,, expressed the opinion that the poor design of the vouchers led service providers and patients to snub them. And only 6,000 private doctors of 24% participated in the pilot scheme (Lee).
There were other adverse reports. Doctors did not feel sufficiently compensated with only HK$250 a year per patient for all the paper work and computer entries they had to do. Patients themselves must pay more. Many older patients quickly use up all five vouchers before returning to public clinics. They are discouraged from acquiring a regular family doctor from whom to get advice when needed. This defeated the very purpose of the vouchers. Some observers suggested that the government should work more closely with non-governmental organizations in promoting the scheme for a more organized implementation. Ongoing programs for check-ups for the elderly, such as for hypertension and blood sugar, should continue (Lee).
Conclusion
The World Health Organization recently reported on the need to study and address the critical role of health services with the end of reducing inequities and to prevent future inequities (Meyer et al., 2013). The report intended to explore and highlight disparities and differences as factors, which distinguish between poor and good access to healthcare in six select Asia-Pacific countries. These include Australia and Hong Kong. The others were Japan, South Korea, Taiwan and Thailand (Meyer et al.).
This research determined the social determinants, which predict inequities in access to healthcare in these 6 participating countries (Meyer et al., 2013). It also suggested reforms in Hong Kong concerning measures and their use for future policy evaluation in times of policy shifts if access for marginalized groups improves (Meyer et al.). As regards the voucher pilot scheme for senior patients in Hong Kong, recommendations included the improvement in public hospital services, expansion of community health services and greater availability of affordable food at the community level. #
BIBLIOGRAPHY
Althaus, C., et al. (2007). The Australian Policy Handbook. Sydney: Allen & Unwin
BBC (20140. Australia profile. BBC News Asia. Retrieved on January 23, 2014 from http://bbc.co.uk/news/world-asia-15674351
Bridgman, et al. (2000). What use is a policy cycle? Plenty, if the aim is clear.
Controversy: National Cycle of the Institute of Public Administration. Retrieved on January 19, 2014 from http://www.dpac.tas.gov.au?_data/assets/pdf_policy_life_cycle.PDF
CIA (2014). The world factbook. Central Intelligence Agency: U.S..gov. Retrieved on January 23, 2014 from https://www.cia.gov/library/publications/The-world-factbook/geos/as, html
Commonwealth Fund, The (2014). The healthcare system and health policy in Australia.
The Commonwealth Fund. Retrieved on January 19, 2014 from http://www.commonwealthfund.org/Fellowships/Australia-American-Health-Policy-Fellowships/The-Health-care-System-and-Health-Policy-in-Australia.aspx
GAA (2008). Health care voucher scheme for the elderly. Global Action in Aging:
Department of Health, Hong Kong. Retrieved on January 19, 2014 from http://www.globalaging.org/health/world/2008/voucher.htm
Healy, J., et al. (2011). The Australian health care system. International Profiles of Health Care Systems: The Commonwealth Fund. Retrieved on January 20, 2014 from http://www.commonwealthfund.org/r/media/1562_Squires_Intel_Profiles_2011Australia.pdf
HB (2008). Senior vouchers pilot scheme unveiled. Hong Kong Business Magazine:
Charlton Media Group. Retrieved on January 20, 2014 from http://hongkongbusiness.hk/healthcare/more-news/senior-vouchers-pilot-scheme-unveiled
Jiaxua, G. (2014). Retirement plan most important for elders. China Daily Clips: China
Daily Hong Kong Limited. Retrieved on January 19, 2014 from http://www.cdeclps.com/en/hongkong/fullstory.html?id=60928
Lee, E. (2010). Controversial health care voucher scheme failing elderly, review finds.
South China Morning Post: Retrieved on January 24, 2014 from http://www.scmp.com/print/article/727917/controversial-health-care-voucher-scheme-failing-elderly-review-finds
Lilley, K.C. And Steward, D.E. (2009). The Australian preventive health agenda: what will this mean for workforce development? Vol. 6 # 14, Australia and New Zealand
Health Policy: Biomed Central Ltd. Retrieved on January 20, 2013 from http://www.anzhealth.policy.com/content/6/1/14
Meyer, S.B. (2013). Inequities in access to healthcare: analysis of national survey data across six Asia-Pacific countries. Vol. 13 # 238, BMC Health Services Research:
BioMed Central. Retrieved on January 24, 2014 from http://www.ncbi.nlm.nih.gov/pmc/articles/PMC3734194/
PCO (2011). An overview of primary care development in Hong Kong. Primary Care
Office: Department of Health, the Government of Hong Kong. Retrieved on January
20, 2014 from http://www.pco.gov.hk/english/event/files/overview
Stieber, J. (2005). Preventive health care in Australia. Department of Health and Ageing:
Commonwealth of Australia. Retrieved on January 19, 2014 from http://www.health.gov.au/internet/main/publishing.nsf/content/161E648DOC70451CA257BF000/F52A4/SFile/PreventativeHealthCare.pdf
Woo, J. (2007). Development of elderly care services in Hong Kong: challenges and creative solutions. Vol. 7 # 6, Clinical Medicine: RCP Journal, Royal College of Physicians. Retrieved on January 20, 2014 from http://www.clinmedrcpjournal.org/content/7/8/548.full.pdf
UNO (1997). Country profile: Australia. Department of Economic and Social Affairs:
United Nations Organization. Retrieved on January 20, 2014 from http://www.un.org/esa/earthsummit/astra-cp.htm
Yam, C.H.R., et al. (2011). Can vouchers make a difference to the use of private primary care services by older people? Experience from the healthcare reform program in Hong Kong. Vol. 11 # 255, Biomed Central Health Services: Biomed Central.
Retrieved on January 20, 2014 from http://www.ncbi.nlm.nih.gov/pmc/articles/PMC3200178
---
Are you busy and do not have time to handle your assignment? Are you scared that your paper will not make the grade? Do you have responsibilities that may hinder you from turning in your assignment on time? Are you tired and can barely handle your assignment? Are your grades inconsistent?
Whichever your reason is, it is valid! You can get professional academic help from our service at affordable rates. We have a team of professional academic writers who can handle all your assignments.
Plagiarism free papers
Timely delivery
Any deadline
Skilled, Experienced Native English Writers
Subject-relevant academic writer
Adherence to paper instructions
Ability to tackle bulk assignments
Reasonable prices
24/7 Customer Support
Get superb grades consistently
Online Academic Help With Different Subjects
Literature
Students barely have time to read. We got you! Have your literature essay or book review written without having the hassle of reading the book. You can get your literature paper custom-written for you by our literature specialists.
Finance
Do you struggle with finance? No need to torture yourself if finance is not your cup of tea. You can order your finance paper from our academic writing service and get 100% original work from competent finance experts.
Computer science
Computer science is a tough subject. Fortunately, our computer science experts are up to the match. No need to stress and have sleepless nights. Our academic writers will tackle all your computer science assignments and deliver them on time. Let us handle all your python, java, ruby, JavaScript, php , C+ assignments!
Psychology
While psychology may be an interesting subject, you may lack sufficient time to handle your assignments. Don't despair; by using our academic writing service, you can be assured of perfect grades. Moreover, your grades will be consistent.
Engineering
Engineering is quite a demanding subject. Students face a lot of pressure and barely have enough time to do what they love to do. Our academic writing service got you covered! Our engineering specialists follow the paper instructions and ensure timely delivery of the paper.
Nursing
In the nursing course, you may have difficulties with literature reviews, annotated bibliographies, critical essays, and other assignments. Our nursing assignment writers will offer you professional nursing paper help at low prices.
Sociology
Truth be told, sociology papers can be quite exhausting. Our academic writing service relieves you of fatigue, pressure, and stress. You can relax and have peace of mind as our academic writers handle your sociology assignment.
Business
We take pride in having some of the best business writers in the industry. Our business writers have a lot of experience in the field. They are reliable, and you can be assured of a high-grade paper. They are able to handle business papers of any subject, length, deadline, and difficulty!
Statistics
We boast of having some of the most experienced statistics experts in the industry. Our statistics experts have diverse skills, expertise, and knowledge to handle any kind of assignment. They have access to all kinds of software to get your assignment done.
Law
Writing a law essay may prove to be an insurmountable obstacle, especially when you need to know the peculiarities of the legislative framework. Take advantage of our top-notch law specialists and get superb grades and 100% satisfaction.
What discipline/subjects do you deal in?
We have highlighted some of the most popular subjects we handle above. Those are just a tip of the iceberg. We deal in all academic disciplines since our writers are as diverse. They have been drawn from across all disciplines, and orders are assigned to those writers believed to be the best in the field. In a nutshell, there is no task we cannot handle; all you need to do is place your order with us. As long as your instructions are clear, just trust we shall deliver irrespective of the discipline.
Are your writers competent enough to handle my paper?
Our essay writers are graduates with bachelor's, masters, Ph.D., and doctorate degrees in various subjects. The minimum requirement to be an essay writer with our essay writing service is to have a college degree. All our academic writers have a minimum of two years of academic writing. We have a stringent recruitment process to ensure that we get only the most competent essay writers in the industry. We also ensure that the writers are handsomely compensated for their value. The majority of our writers are native English speakers. As such, the fluency of language and grammar is impeccable.
What if I don't like the paper?
There is a very low likelihood that you won't like the paper.
Reasons being:
When assigning your order, we match the paper's discipline with the writer's field/specialization. Since all our writers are graduates, we match the paper's subject with the field the writer studied. For instance, if it's a nursing paper, only a nursing graduate and writer will handle it. Furthermore, all our writers have academic writing experience and top-notch research skills.
We have a quality assurance that reviews the paper before it gets to you. As such, we ensure that you get a paper that meets the required standard and will most definitely make the grade.
In the event that you don't like your paper:
The writer will revise the paper up to your pleasing. You have unlimited revisions. You simply need to highlight what specifically you don't like about the paper, and the writer will make the amendments. The paper will be revised until you are satisfied. Revisions are free of charge
We will have a different writer write the paper from scratch.
Last resort, if the above does not work, we will refund your money.
Will the professor find out I didn't write the paper myself?
Not at all. All papers are written from scratch. There is no way your tutor or instructor will realize that you did not write the paper yourself. In fact, we recommend using our assignment help services for consistent results.
What if the paper is plagiarized?
We check all papers for plagiarism before we submit them. We use powerful plagiarism checking software such as SafeAssign, LopesWrite, and Turnitin. We also upload the plagiarism report so that you can review it. We understand that plagiarism is academic suicide. We would not take the risk of submitting plagiarized work and jeopardize your academic journey. Furthermore, we do not sell or use prewritten papers, and each paper is written from scratch.
When will I get my paper?
You determine when you get the paper by setting the deadline when placing the order. All papers are delivered within the deadline. We are well aware that we operate in a time-sensitive industry. As such, we have laid out strategies to ensure that the client receives the paper on time and they never miss the deadline. We understand that papers that are submitted late have some points deducted. We do not want you to miss any points due to late submission. We work on beating deadlines by huge margins in order to ensure that you have ample time to review the paper before you submit it.
Will anyone find out that I used your services?
We have a privacy and confidentiality policy that guides our work. We NEVER share any customer information with third parties. Noone will ever know that you used our assignment help services. It's only between you and us. We are bound by our policies to protect the customer's identity and information. All your information, such as your names, phone number, email, order information, and so on, are protected. We have robust security systems that ensure that your data is protected. Hacking our systems is close to impossible, and it has never happened.
How our Assignment  Help Service Works
You fill all the paper instructions in the order form. Make sure you include all the helpful materials so that our academic writers can deliver the perfect paper. It will also help to eliminate unnecessary revisions.
2.      Pay for the order
Proceed to pay for the paper so that it can be assigned to one of our expert academic writers. The paper subject is matched with the writer's area of specialization.
3.      Track the progress
You communicate with the writer and know about the progress of the paper. The client can ask the writer for drafts of the paper. The client can upload extra material and include additional instructions from the lecturer. Receive a paper.
4.      Download the paper
The paper is sent to your email and uploaded to your personal account. You also get a plagiarism report attached to your paper.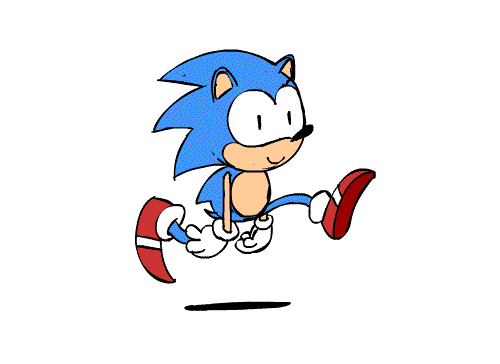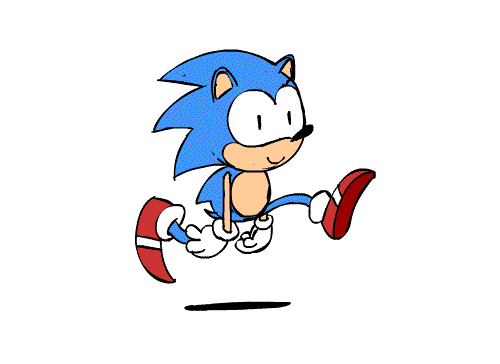 PLACE THIS ORDER OR A SIMILAR ORDER WITH US TODAY AND GET A PERFECT SCORE!!!
---