Sanctification
The process of sanctification can also be termed loosely of becoming like God, as we were all created to be like him and in sanctification we are restored to the full human potential designed by god. This has three parts or levels and includes the work done by the Holy Spirit, done by ourselves and through society. All three are required to achieve sanctification and that is the full development of the god-designed human being. The Holy Spirit makes the believer holy and sanctification is a part of it. The change does not take place immediately, and the process takes three stages. The names given to these three stages are positional sanctification, progressive sanctification and perfect or complete sanctification. (Sanctification- First Baptist Church) As we run the race to the end of our lives, Sanctification is an incessant procedure of growth. In the life of a Christian, the work of sanctification is not at all finished. By getting rid of bad habits, sanctification makes the sinner more and more like Jesus Christ. In the soul and the spirit of man, sanctification occurs. (Roman Catholic Church- Religion vs. Relationship)
Don't use plagiarized sources. Get Your Custom Essay on
Process of sanctification analytical evaluation
Just from $9/Page
Background:
Historically sanctification was unfolded in stages as a doctrine and the Church was concerned only with the three problems of the relation of grace of God regarding sanctification and faith, the relative positions of sanctification and justification and the extent of sanctification in the worldly life. The Church fathers in the beginning had written very little regarding this doctrine. There was a strain of morals and that was seen in the fact that men were taught to depend on salvation and faith with good work. The sins that humans committed before baptism were felt to be washed away through baptism, but sins after baptism had to be compensated through penance and good deeds. He was told to lead a life of virtue so that he could get merits in the eyes of the Lord. The greatest importance was attached to ascetic living. There was also a tendency to club together justification and sanctification. (Sanctification: A Reformed Theology Resource)
The first person to develop definite ideas about sanctification was Augustine, and his views were a great influence in the Church of the middle Ages. He also did not separate justification and sanctification but felt the latter to be a part of the former. He believed that total human nature had been corrupted by the fall and thought of sanctification as a new supernatural impartation of divine life. This was to give a new energy and operate exclusively within the confines of the Church and through the Church procedures. The theories given by the teachings of Augustine were developed further in the theology of the middle Ages, and were expressed in the writings of Thomas Aquinas. There is no clear distinction between justification and sanctification. Justification is however felt to include an infusion of divine grace, and thus substantial into the human soul. (Sanctification: A Reformed Theology Resource)
The grace was viewed as a type of donum superadditum used to lift the soul to a higher level, and the person to a higher level of being and through this being able to achieve the heavenly destiny of knowing, possessing and enjoying God. The grace was supposed to come from the inexhaustible merits of Christ and was to be transferred to believers through the sacraments. This was supposed to be the source of new life with all the virtues. The good work could be neutralized or destroyed through the commitment of mortal sins. The guilt committed after baptism was thought to be removed through the Eucharist for the venial sins and through the sacrament of penance for mortal sins. When one sees this from a human view point, the supernatural power of faith working through love have merit in the eyes of God and these secure extra grace. This sort of works is not possible unless there is a continuous operation of the grace of God. The total process was viewed as justification rather than sanctification, as this was used for making man just in front of God. (Sanctification: A Reformed Theology Resource)
Then the reformation occurred and the Reformers talked of sanctification through emphasis on the antithesis of sin and redemption rather than as a process of nature and super-nature. There was also a clear difference made between justification and sanctification, with the first being treated as an act of divine grace which affected the judicial status of the man. The second was treated as a moral or creative job and ended up changing the nature of man. Though there was a careful distinction made between the two, there was also a total stress on their inherent connection. They were convinced that man was justified by faith alone; it was felt that faith which justifies is not alone. Sanctification immediately follows justification as God sends out the Spirits of His Son into the heart of His own people after they go through justification. There was no recognition of a grace of sanctification as the supernatural essence was being infused in men through the sacraments. (Sanctification: A Reformed Theology Resource)
Sanctification was viewed as a supernatural and gracious work done by the Holy Spirit done mainly through the Word and also through the sacraments. These were to deliver the believers to even larger extents from the power of sin and enabled them to do good work. This did not mix up justification and sanctification, but they wanted to keep a close connection between the two, as the first emphasizes the free and forgiving grace of God. The second calls for the cooperation from the man so that the danger of work-righteousness could be avoided. In Pietism and Methodism there was more emphasis on the constant relationship with Christ as this was the method of getting sanctification. This placed a greater emphasis on sanctification and lowered justification and this also gave rise to a danger of self-righteousness. In the present day, there is more emphasis on redemption by character and today, "sanctification" stands for moral improvement. (Sanctification: A Reformed Theology Resource)
There are two aspects of sanctification that are addressed by theologians. The first and most important among them is that it is set aside as holy unto god, or consecration. This takes place only once in the life of a person when he or she is included in the covenant community and he or she is placed in covenant with God. (cf.1 Cor.7:14). In the Old Testament this used to happen at birth and through circumcision. In the period after Christ, this takes place through birth or conversion and then baptism. The other aspect of sanctification is what the theologians call purification. This continues happening throughout the life of believers and this makes the believer more like Christ. According to Reformed tradition, sanctification is called to be progressive and that means that in general, the believer becomes more righteous and less sinful as he progresses in life. (The Holy Spirit in the Old and New Testaments)
Views on Sanctification:
Sanctification is explained by Grudem as a development work of God and man that makes us more and more free from sin and like Christ in our real lives. The work of sanctification does have a specific commencement even though it is developmental and incessant in nature. Paul, in his initial letter to the Corinthians, talks as "To the Church of God in Corinth, to those sanctified in Christ Jesus, called to be holy" (1 Corinthians 1:2). Their sanctification by God in the unique earlier period is acknowledged by him. By calling them holy in their contemporary survival, he also acknowledges a progressive or incessant nature to sanctification. (Sanctification- First Baptist Church)
The definition of sanctification has been given by Hoekema as an act of the Holy Spirit. For this to happen, it requires our own personal participation, as through this people who are already viewed as sinners will be redeemed of their sin and the nature of these individuals will become like the image of God. This is required for us to be able to live our lives in a manner that will be liked by God. (Reformed Sanctification) The person to undergo active participation in the sanctification is to be done by God. The level of active participation in the process of sanctification will ensure that the required energy will be given by God. (Dieter; Hoekema; Horton; McQuilkin & Walvoord, 1987) Hoekema has said that the process of sanctification has three compulsory requirements. The first of these requirements is that sanctification can occur only when the person is more united with God. The individual cannot grow unless the union takes place. The second source of sanctification is through truth, and this is assisted by the Bible which is required for sanctification. The third and final requirement is faith, and sanctification comes through faith. Faith is essential for any person to live united with Christ and accept that he is no longer under the control of sin. He can then produce the fruit of life of the Christian. Faith is not only the source of justification, but also sanctification. (Sullivan, Five Views on Sanctification: An In-Depth Analysis)
How does the process of achieving sanctification help in the life of a Christian? According to Hoekema, there are two benefits: the immediate and the ultimate goals through sanctification. The final benefit of sanctification is the glory of God. This is clear from what Paul has said in Ephesians 1:12 in the phrase "to the praise of his glory." The immediate benefit of sanctification is the achievement of perfection, and God has desired that every Christian be similar to Christ. Thus once we conform to the image of Christ, then the Christian is taking part in the glory of God, and is also a living proof of the glory of God. To achieve the glory, both God and man have to play their part. On his side God starts the sanctification by choosing the individual for conforming to him, and according to scripture, all the three parts of the Trinity are involved in this. The Bible tells us that the Father gives us the discipline and sanctifies the individual through truth (Heb. 12:10; John 17:17). The Son has cleaned the Church through the word (Eph 5:25-27) and the Holy Spirit takes care of washing, rebirth and renewal (Titus 3:5). (Sullivan, Five Views on Sanctification: An In-Depth Analysis)
The different roles played by the members of the Trinity in sanctification are not totally compartmentalized, and the total process of sanctification is the mercy of the three of them together, notes Hoekema. This shows that sanctification is achieved by God, but it still requires the active participation of men and women. On our part we have to fight sin, give the grace to God and give him total cooperation. We have to follow the way of Christ (Phil. 2:5-7: John 13:14-15. The necessity of the joint action of man and God is seen in Philippians 2:12-13. But Hoekema states clearly the relationship of the work between man and God should not be taken as cooperation. This has been clarified with the example of John Murray: God continues to work in us because his work will be suspended without our work, or our work will be suspended because of God's work, but we have the relationship with God that God works when we work. (Sullivan, Five Views on Sanctification: An In-Depth Analysis)
According to the reformed view of Anthony Hoekema, there is the guilt in sin of the condemnation of the person standing before God due to his violating the correct law through sin. The pollution of sin is an error in human nature and it ends up producing more violations. When we receive the blessing of Christ, the pollution of sins are washed away more and more till the total removal at completion. This permits the person to live once again in holiness, and that is satisfying to God. Through sanctification, the attitude of the person is also moved away from sin and directed towards union with Christ. This is a change that enables the fulfillment of the potential in all human beings to be completed. This is the process of sanctification and completed through the power of the Word of God and it is the same word which leads to the sanctification through faith. Once the sanctification through faith is completed, we await our union with Jesus as we recognize that we are no longer controlled by sin, and for this purpose we get attached to the power of the Holy spirit so that sin can be overcome and live on only for the glory of our Lord. It is also our responsibility to live on. It is only the supernatural power of God which the believer starts through faith in the start of God's power. (Five Views on Sanctification -Gene Brooks)
The definitive process of sanctification starts once and for all through the process of holiness, according to Hoekema. This occurs when we make the definite break with sin and give rise to the Spirit of Christ in us. Justification causes it to start and makes the individual concerned a totally new person, but the reflection of the glory of God in him is not new. Further sanctification takes place through the efforts of the Holy Spirit which is always renewing and changing us to the likeness of Jesus. This is the process of development of a sanctified person. Justification in the Reformation rubric starts off sanctification. Hoekema describes it beautifully – there is a feeling of old self and new self, and the old self is left off at the time of justification or at definitive sanctification and the new self starts just like a change of clothes. (Five Views on Sanctification -Gene Brooks)
Hoekema goes on to add that the real Christian has to live a life correct as per the law. The real believers do not keep the law merely to reach salvation, but keep it as a gratitude for the attainment of salvation. This is just an expression of the Christians love and reflection of the glory and beauty of God. The final aim of sanctification is the success in achieving the desire of God. The goal of all sanctification is to make all of God's people perfect. The reformed continuum is not as apparent to most people, but equally real. Hoekema discusses the guilt caused by sin, and the condemnation of the old self and that is justified because it is an aorist event of definite sanctification. It is the killing of the old self and giving rise to the new self. The final aim of all sanctification is the beauty of God. Hoekema also talks about the damages caused by sin, and the way in which sin pollutes the old self and which has to be continuously renewed through more and more sanctification through new self till one reaches the goal of perfection. (Five Views on Sanctification -Gene Brooks)
Scripture presents sanctification in two parts according to Berkhof. The first is the regret of the old man who is the body of sin. In the Scriptures this is denoted as an act of God through which the pollution and corruption of human nature that has occurred due to sin is removed slowly. In the Bible this is often shown as the crucifixion of the old man and is thus related to Jesus on the cross. The second part is the creation of the new man, and created like Christ for good work. Thus the first part of the man is negative in character, and the second is positive. This is an act of God and this action strengthens the holy aspects of the individual's character, and gives him a new path to live in. (Summary of Christian Doctrine)
Sanctification is a process started by God and completed by Him and not man, says Berkhof. Some people however claim that man has free will and they only say that it is done by man. But it is different from the concept of regeneration and the process says that man can and must try to strive for increasing sanctification in his life through the methods that God has given him. Sanctification is in part controlled by our subconscious processes, but is controlled by the operations of the Holy Spirit. It also takes place partly in our consciousness, and is also dependant on the use of certain methods. These are methods like the regular use of faith, the study of the Scripture, prayers and combining with other believers. (Summary of Christian Doctrine)
The process of sanctification takes a long time, and may not even be completed in a lifetime, according to Berkhof. On the other hand, it may also be completed in a short period or even within one trial. These are cases in which regeneration and conversion takes place immediately and the person also leaves the temporal world. In those cases, it is believed that the sanctification of the believer is completed at the moment of death or even after his death, so that the soul is purified, and can be present at the time of resurrection for the body to come there. Sanctification is a work done by all three aspects of God, but is more attached to the Holy Spirit according to the Scripture in Rom 8:11; 15:16; I Pet 1:2. It is very important in the current times when we are laying emphasis on the study of theology in an anthropological manner. This is giving a one sided call for the service to God and we have to stress that God and not man is the author of sanctification. (Summary of Christian Doctrine)
Activism is now a characteristic feature of American religious life and that glorifies the work of man more than the divine grace which made it possible. One has to say repeatedly that sanctification comes through the process of justification and is impossible to start without justification, and both of these occur through the grace of God for the retrieval of sinners. Man has received from the almighty the power to cooperate with him, but that is only possible because of the strength given to him on a day-to-day basis by the Holy Spirit. The development of men in spiritual aspects is not his own personal ability, but because of the strength that the Spirit gives him. Individually the man should not claim any credit for this as he is only an instrument in the desires of the Lord. Regarding the sanctification that occurs in the subconscious life, it is done totally by the desires of the Holy Spirit, suggests, Berkhof.
Summary of Christian Doctrine)
This is a continuous work in the conscious life of believers, and there are many ways in which this occurs through the methods of the Holy Spirit, suggests, Berkhof. The Church of Rome does not agree, but it has to be said that the major means used by the Holy Spirit are the words of God. That is the truth, but does not have the required ability to correct the believer, yet these are adapted for the purpose of the process of sanctification of the person. Scripture itself gives the suitable conditions for the holy exercises and acts. This makes people interested in the spiritual activity required through motives and inducements, and supports it by providing prohibitions, exhortations and examples, I Pet 1:22; 2:2; II Pet 1:4. Sacraments are the best means as per the Church of Rome. Protestants say that they are subject to the word of God, and sometimes even call them as the "visible Word." They are the symbol and seal for the truths that are clearly mentioned in the Word of God, and this may thus be considered to be like acted word. They contain a direct presentation of the truth and the Holy Spirit makes this a source for holy exercise. (Summary of Christian Doctrine)
All are subordinate to the Word of God, and cannot exist without the Word of god, according to Berkhof. This is the reason why the Word of God always accompanies us, Rom 6:3; I Cor. 12:13; Tit 3:5; I Pet 3:21. The laws of God can be both favorable and against our action, but they are method of sanctification. They are connected with the operation of the Holy Spirit and they work on the natural affections that we have. This deepens the impact of religious truth and pushes it deeper into us. We should remember that the revelations given by God are needed by us to understand the guidance given by him in his providences, Ps. 119:71; Rom 2:4; Heb 12:10. Sanctification often occurs through the media or instrument of faith, and that is also often the justification. (Summary of Christian Doctrine)
This however does not merit sanctification more than the justification, but it brings us closer to Christ, notes, Berkhof. It keeps us in touch with Him as He is the Head of the new humanity, and the source of the new life within us. He is also the source of our progressive sanctification through the operation of the Holy Sprit. There must be consciousness that sanctification is based on justification, and cannot happen in any other way. It also requires a regular exercise of faith so that people can advance on the path of holiness. This will protect us against the spirit of self righteousness so that we can advance in godliness and holiness of life. It has to be observed that even the weakest faith merits a perfect justification, but the degree of sanctification is related to the strength of the Christian's faith and his persistence with which he views Jesus Christ.
Summary of Christian Doctrine)
Berkhof says that we thus see that sanctification is imperfect in this life, but it is not imperfect in parts so that it could affect in parts of the holy man that originated in regeneration are effected. A totally new man, complete but not fully developed that is created, and he has to grow to the full stature. Good works are related to sanctification totally. The old life expressed itself in evil works, and the new life in regeneration and good works, and that is the consideration. 8 Sanctification will lead to a life of good works and these are the fruits of sanctification. Good works are not necessarily perfect, but they come from the principles of love to God or faith in God, Matt. 7:17, 18; 12:33, 35; Heb. 11:6. Those done in known agreement to the revealed will of God, Deut. 6:2; Sam. 15:22; Jas. 2:8, and those that have as their aim the glory of God, I Cor. 10:31; Col 3:17, 23.
However only the souls regenerated by the Spirit of God can perform such good works, but that does not mean that the unregenerate cannot do good. Cf. II Kings 10:29, 30; 12:2; 14:3; Luke 6:33; Rom. 2:14). The common grace of God gives them enough virtue to do work that are in conformity to law and serve good purposes, but their works are still defective as they are not connected to a spiritual love of God, and do not represent real and internal obedience to the law of God, or do not try to show the glory of God. In opposition to Roman Catholics it should be said that the good works of believers often are not meritorious, according to Berkhof. Luke 17:9, 10; Eph. 2:8-10; Tit. 3:5, in spite of God promising to reward them with free grace, I Cor. 3:14; Heb. 11:26; while in opposition to the Antinomians the necessity of good work had to be asserted, Col. 1:10; II Tim. 2:21; Tit. 2:14; Heb. 10:24.
Summary of Christian Doctrine)
According to John Murray, God sanctifies and recreates man in his own image and allows him to die if he is a sinner and live a righteous life.(Murray, Study on Redemption Accomplished and Applied) The Holy Spirit resides in man and directs him into Sanctification. The person, who is called to Christ, joins with Him because of his death; he is resurrected. He cannot sin any more; the crucifixion of the old man has been done and his physical body has been spoilt and sin cannot dominate any more. (Rom.6; 2-4, 14)Paul exhorts in 6; 14. The predominant trait or principle in every regenerate person is holiness; he is very much controlled and dominated by the Holy Ghost, to his extreme delight. He believes in the Lord's powers over his inner self. (1 Cor.2; 14, 15; Rom. 7.22) This is why, according to John, the regenerate person is pure and cannot commit the sin unto death (1 Jn 5; 16), he accepts the fact that Gods son is Jesus and has acquired a fleshly form to come unto earth (1 Jn 4;1-9), he cannot trust in inequity, and no evil can affect him. He, who believes, is greater than he who just exists in the world.
Every person who has undergone regeneration by the spirit and has been called by God is victorious according to Romans (6:14; 1 John 3:9; 5:4, 18). This real victory is as practical as anything for which redemption is used is practical. The freedom from sin, from its dominating power, cannot be achieved by any continuous process, or even by a person trying hard to achieve it. It is something, which is possible only by a meeting with Christ and by a regenerating process brought about by the Holy Spirit; faith can bring about this process, a faith in God. Victory can be said to belong to every person who is born again. He who has this faith can know that a union with God means that he believes in his death and his resurrection- he who could have died and risen once more with Christ has been freed from the dominance of sin. Thus a total expulsion or extermination of all sin and a direct belief in the image of God as a holy being, as holy as his Lord, is the primary aim of Sanctification. This will not be achieved until our physical body is converted into a likeness of the body of Christ in His glory, when the mantle of incorruptibility will be worn by the corrupt, and the mortal will wear immortality. (What is Sanctification?).
According to John Murray in his book 'Redemption Accomplished and Applied', the process of cleansing from sin in the hearts and souls of Gods own people is not very clear, nor do we know how he dwells in some people and converts them in His image. All conscious acts by human beings comes into the field of Sanctification, but at the same time, we have to realize that the Holy Spirit can not be easily understood by any amount of analysis or research, in fact, the Holy Spirit houses an agency for this matter. We can understand the impact of this act of Gods agency, but here we cannot think or assume that the Spirit's work can be measured in accordance to our understanding of the event. The believer exhibits, in every moment, the presence of the Holy Spirit but when we try to analyze the process of Gods working, we find that we are very far from succeeding. We must be always aware of our dependence on God, of the fact that every act of ours is an act towards the process of Sanctification and of the fact that we cannot assume that our own resolution and strength is sufficient. (Agent of Sanctification)
Murray informs that it should be understood that weakness is strength. We are saved by the grace of God as much as the grace, which saves us. We must be aware of our weakness in that we must not make ourselves proud or self- righteous in the fact that we are being sanctified- this would ultimately defeat the very purpose of sanctification. We must believe in God at all times and not the means of sanctification. Sanctification leads to humble behavior whereas moralism leads to pride. The Holy Spirit sanctifies as the Spirit of Christ as much as the Spirit of God who was able to make him raise from the dead- this is the way the spirit operates in us. The process of sanctification is through Christ's death and subsequent resurrection and also on the continuation of this process. The exalted Lord carries on this process with virtue, a virtue that stems from the Death and Resurrection of the Lord. The spirit communicates this virtue through himself (cf.2 Corinthians 3: 17, 18). The spirit conducts His sanctifying work by adhering to the very image of Christ and also through all His activities (cf.1 Corinthians 15:45) The Holy Spirit functions in His Glorification of Christ by demonstrating His things to the people of God (cf. John 16:14, 16; 2 Corinthian 3:17, 18) He does His work by dwelling as a Spirit in believers (John 14:16, 17). (Agent of Sanctification)
The life of a believer and a belief in the supernatural work of the Holy Spirit are both involved in our Sanctification, feels John Murray. Passivity or Quiescence are not present in the sanctified, in fact the sanctified are advised by the Apostle Paul to accept responsibility in the process. The eschatological salvation is being referred to in this context and not salvation already present (cf.1 Thess. 5:8, 9; 1 Pet. 1:5, 9; 2:2). It is not as if both we and God play our respective parts wherein when we work God does not, or when we cooperate, God also cooperates. It is because of Gods working within us that we work, only because of this God brings about salvation by working within us, He is within us and we do it, because He wills us to, what we do as He wills will please Him. (Means of Sanctification)
It is necessary to make our own process of salvation possible, since the apostle feels that it is God Himself who is working within us; we should be aware that all power is that which God provides us. We are all the time working towards the belief that we will all at one stage in our lives be cast in the image of His Son, this being an incentive towards working harder and more intensely, this being the predestined fact of our existence. (Rom.8: 29; cf Phil.1: 9-11; 2 Pet. 1: 5-8). Striving towards the goal of enlightenment and call of God motivates us in mind and spirit, making us put our all into it, letting the goal of achieving our destination as God has meant us to become a primary basis of our existence. A person through his knowledge and understanding and righteousness will be renewed in Gods own image, as sanctification is something, which is done to a real person and not a machine. The purpose is to be referred to as a holy person very much as God is referred to as Holy, anybody who lives in this hope of purity of mind and spirit actually purifies himself as God is pure, notes Murray. (1 John3: 3) (Means of Sanctification)
Significance of Sanctification:
To cleanse, bless, make sacred or to set apart is called Sanctify. Sanctification is a theme of vital significance. An inner purification, which disconnects us and sets us apart from this world of sin, is brought about by the intake of the Holy Ghost and this inner purification is the True holiness. (Sanctification: Bobby Richardson's Neo-Domination Studies) A person born as a Christian in the image of the Son of God, Jesus Christ, must understand the likelihood of a person being holy. The process of sanctification helps us in this because, after all, we were all considered to be evil and far away from God. This process or doctrine can help us understand how we can be cast in the likeness of Christ. There are a number of questions which are asked by people with doubts such as whether they would be sanctified while at salvation or later, if we have already undergone this process, then why should it be done again, is it all Christians who would be sanctified or just a few, who will be responsible for this, God or we ourselves, are there different levels of spirituality among Christians and as a consequence, are they holier than us. It is because of all these questions that more study is needed on the subject of sanctification. (Sanctification: First Baptist Church)
Sanctification should stay as Sanctification. Sanctification can neither be swaped for something else nor be randomly deprived of its importance. It forever indicates converting unholy or less holy to holy. A general error of confusing sanctification with justification, normally made by thoughtless Scripture readers, must be carefully avoided. Hence, a meticulous comprehension of this variation has got its significance. It may result in one-sidedness due to perplexed sermonizing if left unobserved; and consistently active and thoughtful men standardize their one-sidedness. (Kuyper, Sanctification & Justification) As Sanctification, in actuality, shows God, you are eager to take the next step in your walk with Him, and hence it is as valuable as salvation. You will be studying the Bible and will learn the significance of taking these steps (see Matthew 4:1-11, Ephesians 6:10-17). (Sanctification- friendlynet.com)
Conclusion-Doctrine of Salvation:
As the very sanctity of Gospel of Jesus Christ is at risk, the issue of the terms of salvation is so essential. What are the salvation terms? In addition to faith, is salvation something? On anybody who sermonized a gospel opposite to what Paul had sermonized, he declared abhorrence on him; hence the subject is serious (Gal. 1:8-9). (Need for salvation) A man's state in sin and dreadful difficulty in which this tumbled state has left him can be rapidly exposed even with a relaxed look at the world. In addition, when left to his own human resources, it is a situation against which mankind is totally unaided. The world lies devastated and tattered by negative effects of sin internationally, nationally and locally even though all men anticipate a new society in which man is able to bring about peace and affluence. On the other hand, God's cordial plan to offer a solution to man's problem is spelt in the Bible. It is called salvation. (Soteriology: The Doctrine of Salvation)
The magnificent idea in the Scriptures is the creed of salvation. All of time as well as perpetuity past and future are included by it. Without exemption, it relates to all of mankind in one way or another. In the sphere of the angels, it even has implications. Both Old and New Testament's theme is this. It is cosmic, national and personal. Lord Jesus Christ, the supreme person is the center of it. We ask the question, why God should rescue the sinners, when we look at the inflexibility and revolt of man? And particularly, for shouldering our sin on the cross, why should he give his matchless and darling son to die the suffering of God's holy judgment? That salvation jump back to the magnificence of His grace is the Scripture's response. (Soteriology: The Doctrine of Salvation)
As salvation shows the nature and character of His person, Salvation brings glory to God (Eph. 1:6; Phil.2:11). Completely away from human works, Salvation is the free gift of God to man by kindness of faith. In the life of a supporter, as a result of getting and appropriating God's grace in the salvation they get, their works are extremely significant. The numerous features of saving work of God, which jointly achieve salvation, are sanctification, expiation, propitiation, regeneration, imputation, justification, reconciliation, forgiveness, redemption and even glorification. To make supporters fit for heaven and become the children of God, it is all of this and much more, which offer salvation (John 1:12; Col. 1:12; Eph. 1:6). (Soteriology: The Doctrine of Salvation)
Salvation is by grace and not by works. We cannot earn our way into perpetuity with God is very clear in the Bible. Our works are not the basis for salvation but are just proof of our faith. God himself, through the work of Christ, has done the entire work essential; and hence, it is needless to do good works in order to safe salvation. However, if we do not carry out good works we are in noncompliance to His Word; this is because, God saved us so that we would carry out good works. On the source of our salvation, the Bible is clear: "Not by works of righteousness which we have done, but according to his mercy he saved us, by the washing of regeneration, and renewing of the Holy Ghost" (Titus 3:5). (Roman Catholic Church- Religion vs. Relationship)
References
Agent of Sanctification" Retrieved at http://www.abideinchrist.com/devotion/jul15.html. Accessed on 02/27/2004
Aoto, Stacey; Bellefeuille, Sheri; Gattis, Jay and Sullivan, Paul. "The Doctrine of Santification." Retrieved at http://www-students.biola.edu/~jay/theo-sanctification.html. Accessed on 02/27/2004
Berkhof, L. "Sanctification." A Reformed Theology Resource.
Retrieved at http://www.mbrem.com/life/sanctberk.htm. Accessed on 02/27/2004
Dieter, Anthony A. Hoekema, Stanley M. Horton, J. Robertson McQuilkin, and John F. Walvoord (1987) 'Five Views on Sanctification" Grand Rapids: Academie Books. p.72
Five Views on Sanctification" (2003) Gene Brooks
Retrieved at http://www.geocities.com/genebrooks/sanctification.html. Accessed on 02/27/2004
Keathley, Hampton J. (1997) "Soteriology: The Doctrine of Salvation" Retrieved at http://www.bible.org/docs/theology/soter/soter.htm#P86_2398Accessed on 02/27/2004
Kuyper, Abraham. "Sanctification & Justification" Retrieved at http://homepage.mac.com/shanerosenthal/reformationink/aksancjust.htm Accessed on 02/27/2004
Means of Sanctification." Retrieved at http://www.abideinchrist.com/devotion/jul16.html. Accessed on 02/27/2004
Murray, John. "Study on Redemption Accomplished and Applied" Part II – Chapters 6-7
Retrieved at http://www.mvpca.com/mur-8.htm. Accessed on 02/27/2004
Need for salvation" Retrieved at http://www.refuge-outreach.org/christianity/doctrine/salvation/needforsalvation.html. Accessed on 02/27/2004
Reformed Sanctification" Retrieved at http://members.aol.com/mjsawyer/reformed.html. Accessed on 02/27/2004
Roman Catholic Church- Religion vs. Relationship" Retrieved at http://www.roman-catholic-church.net/. Accessed on 02/27/2004
Sanctification" Bobby Richardson's Neo-Domination Studies. Retrieved at http://www.impact-ministry.com/acts2/sanctify.html. Accessed on 02/27/2004
Sanctification" (November 16, 2003) First Baptist Church of St. Peters, Core Belief # 10
Retrieved at http://www.embracetheword.org/SS%20Lessons/CORE_LESSON_10.pdf. Accessed on 02/27/2004
Sanctification" Retrieved at http://www.friendlynet.com/jessesikes/christ/sanctify.html. Accessed on 02/27/2004
Sullivan, Mike. "Five Views on Sanctification: An In-Depth Analysis"
Retrieved at http://www.xenos.org/ministries/crossroads/OnlineJournal/issue1/fiveview.htm. Accessed on 02/27/2004
Summary of Christian Doctrine- Chapter XXII: Sanctification and Perseverance"
Retrieved at http://www.ccel.org/pipeline/1-html/5-berkhof-summery/Berkhof%2022.htm. Accessed on 02/27/2004
The Holy Spirit in the Old and New Testaments" Retrieved at http://www.thirdmill.org/qath_answer_main.asp/section/qa/subnav/th/file/99776.qnaAccessed on 02/27/2004
What is Sanctification?" Retrieved at http://www.abideinchrist.com/devotion/jul13.html. Accessed on 02/27/2004
---
Are you busy and do not have time to handle your assignment? Are you scared that your paper will not make the grade? Do you have responsibilities that may hinder you from turning in your assignment on time? Are you tired and can barely handle your assignment? Are your grades inconsistent?
Whichever your reason is, it is valid! You can get professional academic help from our service at affordable rates. We have a team of professional academic writers who can handle all your assignments.
Plagiarism free papers
Timely delivery
Any deadline
Skilled, Experienced Native English Writers
Subject-relevant academic writer
Adherence to paper instructions
Ability to tackle bulk assignments
Reasonable prices
24/7 Customer Support
Get superb grades consistently
Online Academic Help With Different Subjects
Literature
Students barely have time to read. We got you! Have your literature essay or book review written without having the hassle of reading the book. You can get your literature paper custom-written for you by our literature specialists.
Finance
Do you struggle with finance? No need to torture yourself if finance is not your cup of tea. You can order your finance paper from our academic writing service and get 100% original work from competent finance experts.
Computer science
Computer science is a tough subject. Fortunately, our computer science experts are up to the match. No need to stress and have sleepless nights. Our academic writers will tackle all your computer science assignments and deliver them on time. Let us handle all your python, java, ruby, JavaScript, php , C+ assignments!
Psychology
While psychology may be an interesting subject, you may lack sufficient time to handle your assignments. Don't despair; by using our academic writing service, you can be assured of perfect grades. Moreover, your grades will be consistent.
Engineering
Engineering is quite a demanding subject. Students face a lot of pressure and barely have enough time to do what they love to do. Our academic writing service got you covered! Our engineering specialists follow the paper instructions and ensure timely delivery of the paper.
Nursing
In the nursing course, you may have difficulties with literature reviews, annotated bibliographies, critical essays, and other assignments. Our nursing assignment writers will offer you professional nursing paper help at low prices.
Sociology
Truth be told, sociology papers can be quite exhausting. Our academic writing service relieves you of fatigue, pressure, and stress. You can relax and have peace of mind as our academic writers handle your sociology assignment.
Business
We take pride in having some of the best business writers in the industry. Our business writers have a lot of experience in the field. They are reliable, and you can be assured of a high-grade paper. They are able to handle business papers of any subject, length, deadline, and difficulty!
Statistics
We boast of having some of the most experienced statistics experts in the industry. Our statistics experts have diverse skills, expertise, and knowledge to handle any kind of assignment. They have access to all kinds of software to get your assignment done.
Law
Writing a law essay may prove to be an insurmountable obstacle, especially when you need to know the peculiarities of the legislative framework. Take advantage of our top-notch law specialists and get superb grades and 100% satisfaction.
What discipline/subjects do you deal in?
We have highlighted some of the most popular subjects we handle above. Those are just a tip of the iceberg. We deal in all academic disciplines since our writers are as diverse. They have been drawn from across all disciplines, and orders are assigned to those writers believed to be the best in the field. In a nutshell, there is no task we cannot handle; all you need to do is place your order with us. As long as your instructions are clear, just trust we shall deliver irrespective of the discipline.
Are your writers competent enough to handle my paper?
Our essay writers are graduates with bachelor's, masters, Ph.D., and doctorate degrees in various subjects. The minimum requirement to be an essay writer with our essay writing service is to have a college degree. All our academic writers have a minimum of two years of academic writing. We have a stringent recruitment process to ensure that we get only the most competent essay writers in the industry. We also ensure that the writers are handsomely compensated for their value. The majority of our writers are native English speakers. As such, the fluency of language and grammar is impeccable.
What if I don't like the paper?
There is a very low likelihood that you won't like the paper.
Reasons being:
When assigning your order, we match the paper's discipline with the writer's field/specialization. Since all our writers are graduates, we match the paper's subject with the field the writer studied. For instance, if it's a nursing paper, only a nursing graduate and writer will handle it. Furthermore, all our writers have academic writing experience and top-notch research skills.
We have a quality assurance that reviews the paper before it gets to you. As such, we ensure that you get a paper that meets the required standard and will most definitely make the grade.
In the event that you don't like your paper:
The writer will revise the paper up to your pleasing. You have unlimited revisions. You simply need to highlight what specifically you don't like about the paper, and the writer will make the amendments. The paper will be revised until you are satisfied. Revisions are free of charge
We will have a different writer write the paper from scratch.
Last resort, if the above does not work, we will refund your money.
Will the professor find out I didn't write the paper myself?
Not at all. All papers are written from scratch. There is no way your tutor or instructor will realize that you did not write the paper yourself. In fact, we recommend using our assignment help services for consistent results.
What if the paper is plagiarized?
We check all papers for plagiarism before we submit them. We use powerful plagiarism checking software such as SafeAssign, LopesWrite, and Turnitin. We also upload the plagiarism report so that you can review it. We understand that plagiarism is academic suicide. We would not take the risk of submitting plagiarized work and jeopardize your academic journey. Furthermore, we do not sell or use prewritten papers, and each paper is written from scratch.
When will I get my paper?
You determine when you get the paper by setting the deadline when placing the order. All papers are delivered within the deadline. We are well aware that we operate in a time-sensitive industry. As such, we have laid out strategies to ensure that the client receives the paper on time and they never miss the deadline. We understand that papers that are submitted late have some points deducted. We do not want you to miss any points due to late submission. We work on beating deadlines by huge margins in order to ensure that you have ample time to review the paper before you submit it.
Will anyone find out that I used your services?
We have a privacy and confidentiality policy that guides our work. We NEVER share any customer information with third parties. Noone will ever know that you used our assignment help services. It's only between you and us. We are bound by our policies to protect the customer's identity and information. All your information, such as your names, phone number, email, order information, and so on, are protected. We have robust security systems that ensure that your data is protected. Hacking our systems is close to impossible, and it has never happened.
How our Assignment  Help Service Works
You fill all the paper instructions in the order form. Make sure you include all the helpful materials so that our academic writers can deliver the perfect paper. It will also help to eliminate unnecessary revisions.
2.      Pay for the order
Proceed to pay for the paper so that it can be assigned to one of our expert academic writers. The paper subject is matched with the writer's area of specialization.
3.      Track the progress
You communicate with the writer and know about the progress of the paper. The client can ask the writer for drafts of the paper. The client can upload extra material and include additional instructions from the lecturer. Receive a paper.
4.      Download the paper
The paper is sent to your email and uploaded to your personal account. You also get a plagiarism report attached to your paper.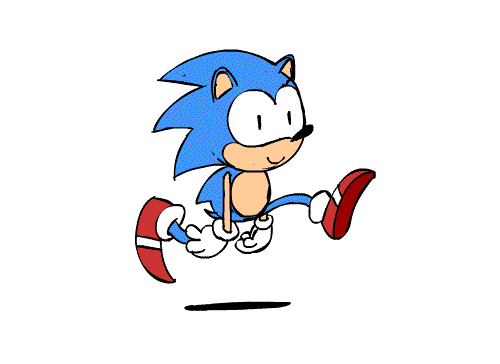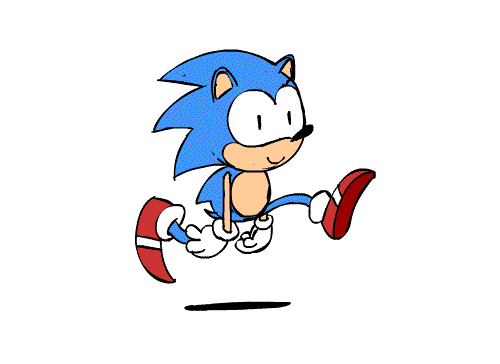 PLACE THIS ORDER OR A SIMILAR ORDER WITH US TODAY AND GET A PERFECT SCORE!!!
---