Professional Development Plan
A teacher's professional development plan creates a framework for setting and achieving short- and long-range goals. The purpose of this paper is to set some goals and develop some strategies to meet them. The goals encompass professional goals that I have set for myself as well as goals that will need to be met as conditions of my employment as a teacher. An important component of goal-setting is the process. I hope to illustrate this component by not merely setting forth a list of goals but demonstrating a thoughtful approach to the planning and implementation necessary to achieve them. As noted, some goals will be set by me while others will be mandated by the district or the state. It is important also to recognize that a list of goals is dynamic. I may change some of my goals or add to the list in the future as personal and professional circumstances come into play.
Don't use plagiarized sources. Get Your Custom Essay on
Professional Development Plan
Just from $9/Page
The State of Wisconsin has made available on the Web its "Educator Toolkit," a document that guides teachers in the creation of professional development plans. The state's Department of Public Instruction takes a strong stance in favor of the formal professional development plan and sets forth an objective to ensure that educators "are broadly informed, deeply committed, and perform actions that will keep Wisconsin schools and districts places that motivate and engage all students and will result in enhanced student learning" (Mahaffey, 2005). The format for Wisconsin's professional development plan is very specific and requires more data and reflection than requested for the scope of this paper. Nevertheless, it was helpful to look at a sample plan and the various components of plan guidelines. It helped me think about my own professional goals as I progress in my education and look toward my teaching career.
1. Goals
The goal for the next five years is to complete a bachelor's degree and take the necessary steps to become an elementary school teacher, ideally in the primary grades (K-2). Within ten years, the goal is to have been teaching for several years and begin working on a master's degree in elementary education. It would be desirable to find a program that emphasizes teaching in the primary grades. Another goal is to pursue National Board Certification.
2. Steps and Obstacles
To complete the five-year goals, I must successfully complete all the requirements of the institution for graduation. I must also fulfill all the requirements of the school's Department of Education. I will submit my portfolio for approval by the state in order to obtain my teaching certification. As I complete these requirements, I will begin exploring the job market. I will use resources within the Department as well as my personal network to learn about job openings. I hope to be offered several job interviews so that I can really make an informed decision about the teaching position for which I am most suited. It will be important to find the right job for me; it will also be important in terms of my professional development.
I hope to have a mentor, or perhaps more than one mentor, who can help me become the best teacher I can be. A 20-year study by the New Teacher Center showed that mentoring programs "accelerate the effectiveness of new teachers, fast-tracking their progress to exemplary teachers with the ability to positively impact student achievement (Moir, 2009, p. 16). The Center has developed a model in which new teachers work one-on-one with mentors "who analyze their practice and, using classroom data, offer constructive suggestions for improvement" (Moir, 2009, p. 16). It would be ideal to be employed by a school that embraced this model.
L'Allier et al. (2010) studied the employment of literacy coaches in schools to work with teachers. They noted that "literacy coaching provides job-embedded, ongoing professional development for teachers (International Reading Association [IRA], 2004). The goal is to build "collaborative relationships with teachers" (L'Allier, p. 544) with the ultimate goal of helping students succeed.
Findings from the HLM analyses of the Metropolitan District Study (Elish-Piper & L'Allier, 2007) suggested that when literacy coaches administer and discuss student assessments with teachers, observe teachers' instruction and offer supportive feedback, confer- ence with teachers about their instruction and stu- dents, and model instruction in classrooms, student achievement in reading increases significantly more than in comparable classrooms where these coaching activities are not provided. (L'Allier, 2010, p. 549)
It is my hope that I could work in a school where literacy coaching is not only available, but considered very important, especially for new teachers.
National Board Certification is "an advanced teaching credential [that] complements, but does not replace, a state teacher's license" (http://www.nbpts.org / become a_candidate/what_is_national_board_c). There are a number of benefits to becoming a National Board Certified Teacher (NBCT). According to the website for the National Board for Professional Teaching Standards (NBPTS), "research shows candidates demonstrate significant improvement in their teaching practice [and] that students taught by NBCTs make higher gains on achievement tests than students taught by non-NBCTs" (http://www.nbpts.org/become_a_candidate/the_benefits). In addition, becoming an NBCT may offer increased salary potential. It would allow me greater flexibility in the job market, as many states recognize National Board Certification. Finally, there are certificate programs offered by NBPTS to advance any teacher's education. Some funding and scholarships are available. National Board Certification is a value-adding credential and the organization is an excellent resource for professional development.
There are obstacles to the pursuit of my professional development plan. The obstacles one faces when pursuing a master's degree are often time and money. Full-time employment as a teacher will make it challenging to devote sufficient time to master's-level courses. Fortunately, there are many institutions that offer online programs, designed to give working students the flexibility needed to complete course requirements. It does not mean that a master's program will be easy, but being given the flexibility to do coursework anytime and anywhere does make the goal more achievable. The other obstacle is a financial one. Hopefully, I will get some financial support from the school district and I will explore options for grants and loans.
3. Professional Development
It is not enough to earn a bachelor's degree, or even a master's degree, in education. Teachers must continue to learn and develop skills in their content area and best practices. As Wasik (2010) points out, "a curriculum without intensive, ongoing professional development may not achieve the intended success of the program or intervention. Professional development of teachers may be the critical factor in effectively translating practices into positive child outcomes" (p. 632). Of course the number one goal of professional development is to benefit the students. Schools require teachers to undertake professional development for this reason. To provide the incentive for teachers, states require that teachers must earn a specified number of professional development credits, or hours, in order to be eligible for re-certification. Teachers are compensated according to salary scales that take into consideration length of service and professional hours earned.
Principle 3 from the INTASC Principles Web site (http://cte.jhu.edu/pds / resources/intasc_principles.htm ), Learning Styles/Diversity, states that the teacher understands how students differ in their approaches to learning and creates instructional opportunities that are adapted to diverse learners." It will be important to work at developing lessons for different learning styles so that each student can be successful in school.
There are several existing professional development programs a teacher could pursue to address the need to improve in this area. The Bureau of Education and Research (BER) is a Washington-based company, founded in 1976, that bills itself as "the leading provider of staff development and training resources for educators in America" (http://www.ber.org/about/index.cfm). Course offerings listed as of the writing of this paper include "Practical Strategies for Differentiating Instruction: Maximize Learning in Your Classroom," "Advanced Differentiated Instruction: Beyond the Basics," and Successful Inclusion Strategies and Techniques for Differentiating Instruction." Staff Development for Educators (SDE) is another company that offers resources for professional development in the area of differentiated instruction. In addition to offering seminars, SDE hosts various regional conferences. Their website (http://www.sde.com / teacher-resources.asp) also lists books, links, and downloads to presentations, all on the topic of differentiated instruction. It is clear that the teacher who wants to address the needs of the diverse learners in the classroom has many resources upon which to draw.
4. Professional Development Programs to Meet the Needs of Diverse Learners
Ruby Payne, Ph.D., is the founder of "aha! Process," and speaks to audiences about reaching students in poverty. There can be special challenges in teaching these students, who often have diverse needs. According to Dr. Payne's website, "aha! Process has worked with over 80 schools to raise achievement and build success for students and staff" (http://www.ahaprocess.com/School_Programs/ResearchResults/). Dr. Payne's organization has available a number of workshops and seminars addressing the challenges of working with low-income students. I hope that I can participate in one or more of these sessions.
The Association for Supervision and Curriculum Development (ASCD) is a non-profit organization dedicated to "advancing best practices and policies for the success of each learner" (http://www.ascd.org/about-ascd.aspx). The organization hosts a variety of professional development seminars and workshops, including online offerings. It would be useful to take advantage of these opportunities.
5. Evaluating Progress
I want to keep a teaching journal of my first few years so I can reflect on what I have done and what progress I have made as a teacher. I want to be sure to identify where I am making the same mistakes and what I am doing well. Shalaway (n.d.) cites a Michigan State study in which researchers found that teachers who kept journals "reported that they learned a great deal about their thinking and teaching" (http://www2.scholastic.com / browse/article .jsp?id=3749717).
I also want to be part of a teaching community that is open enough to tell me where I can improve and what steps I can take toward improvement. I can stay motivated in working toward my goals, in part, by surrounding myself with teachers who are as enthusiastic as I am about being in the profession. All teachers have salary and career advancement incentives as structured by their districts, and these will help me to stay focused on my goals as well. Finally, because professional development is mandated by certification requirements, I feel confident that the school in which I teach will have some tools available to teachers to assist them in tracking their progress.
6. Professional Organizations
With respect to professional organizations, there are many organizations one could join. Some are related to the content one teaches, such as the National Council of Teachers of Mathematics (NCTM). I plan to join the National Council of Teachers of English (NCTE) because language is the foundation of any subject. The organization is not just for teachers of English but "is devoted to improving the teaching and learning of English and the language arts at all levels of education" (http://www.ncte.org/mission). Since I hope to teach in the primary grades, I will be very involved in teaching the foundations of reading and writing. I hope membership in this organization will provide support and resources for this important endeavor.
The best-known organization for teachers is probably the National Educational Association (NEA). NEA's mission is to "advocate for education professionals and to unite our members and the nation to fulfill the promise of public education to prepare every student to succeed in a diverse and interdependent world" (http://www.nea.org / home/19583.htm). In order to help its members fulfill its mission, the NEA hosts the NEA Academy, which makes available high-quality, web-based professional development courses created and facilitated by the NEA or affiliates. One current offering that is in line with my own professional development goals is a course called "Effective Teaching in Diverse Classrooms" (http://www.neaacademy.org/continuing-education/effective-teaching-in-diverse-classrooms.html). It is a ten-hour course that requires an additional thirty or forty hours of outside work to complete. For an additional fee, one can earn one hour of graduate credit. This course is but one example of what NEA has to offer.
7. Techniques for Developing Leadership Skills
I think that the first thing I need to recognize is when to be a leader and when to be a follower. As a new teacher, I will observe other teachers, both effective and ineffective ones, keep up-to-date with professional literature, and participate in professional development activities. I will be mindful of the fact that I am a member of a team with a common goal: empower students to succeed. In the beginning, I believe it is important to demonstrate my commitment to the team and to try to contribute in a positive and meaningful way. I need to build a sound professional base before I can hope to become a leader among my peers. I need to be a thoughtful practitioner, continually reflecting on my practices in the classroom. As I mature in the profession, I hope that new teachers can look to me as an example.
Twenty years ago, Lieberman and Miller (1990) noted that new leadership roles for teachers were emerging (Gehrke, 1991.). The advent of technology and No Child Left Behind are two enormous developments that have impacted the field of education since Lieberman and Miller wrote their article. We can be sure that change will continue to take place. Good leadership will require the ability to adapt to various changes. The professional organizations already mentioned are very likely to have course offerings in educational leadership. I can avail myself of one or more of these to help develop my skills.
Conclusion
Preparing a professional development plan requires that a teacher look at his or her current practices and make some decisions about future goals. It is hoped that any teacher would have the counsel of more experienced teachers, mentors, and administrators when charting future professional development plans. There are many options for professional development and deciding on the programs or courses most worthy of one's time and money could be daunting without advice from colleagues. It is also important that I reflect on my practice and make professional development plans in response to the experiences I have in my classroom. I look forward to implementing my professional development plan, which will help me be the best teacher I can be.
References
Bureau of Education and Research. (n.d.) Retrieved from http://www.ber.org / about/index.cfm
Gehrke, N. (1991). Developing teachers' leadership skills. ERIC digest. Retrieved from http://www.ericdigests.org/pre-9219/skills.htm
L'Allier, S., Elish-Piper, L., & Bean, R.M. (2010). What matters for elementary literacy ndent forcoaching? Guilding principles for instructional improvement and student achievement. The Reading Teacher, 63(7), 544-554. doi: 10.1598/RT.63.7.2
Mahaffey, D., Lind, K., & Derse, L. (2005) Professional development plan: Educator toolkit. Retrieved from the State of Wisconsin Department of Public Instruction website: http://dpi.state.wi.us/tepdl/pdf/pdpeducatortoolkit.pdf
Moir, E. (2009). Accelerating teacher effectiveness: Lessons learned from two decades of new teacher induction. Phi Delta Kappan, 91(2), issue 2, 14-21.
National Board for Professional Teaching Standards. (n.d.) Retrieved from http://www.nbpts.org/
National Council of Teachers of English. (n.d.) Retrieved from http://www.ncte.org/
National Education Association. (n.d.) Retrieved from http://www.nea.org/
Shalaway, L. (2005). Keeping a teaching journal. Adapted from Learning to teach…not just for beginners: The essential guide for all teachers. Retrieved from http://www2.scholastic.com/browse/article.jsp?id=3749717
Staff Development for Educators. (n.d.) Retrieved from http://differentiatedinstruction .com/
Wasik, B.A. (2010). What teachers can do to promote preschoolers' vocabulary development: Strategies from an effective language and literacy professional development coaching model. Reading Teacher, 63(8), 621-633.
---
Are you busy and do not have time to handle your assignment? Are you scared that your paper will not make the grade? Do you have responsibilities that may hinder you from turning in your assignment on time? Are you tired and can barely handle your assignment? Are your grades inconsistent?
Whichever your reason is, it is valid! You can get professional academic help from our service at affordable rates. We have a team of professional academic writers who can handle all your assignments.
Plagiarism free papers
Timely delivery
Any deadline
Skilled, Experienced Native English Writers
Subject-relevant academic writer
Adherence to paper instructions
Ability to tackle bulk assignments
Reasonable prices
24/7 Customer Support
Get superb grades consistently
Online Academic Help With Different Subjects
Literature
Students barely have time to read. We got you! Have your literature essay or book review written without having the hassle of reading the book. You can get your literature paper custom-written for you by our literature specialists.
Finance
Do you struggle with finance? No need to torture yourself if finance is not your cup of tea. You can order your finance paper from our academic writing service and get 100% original work from competent finance experts.
Computer science
Computer science is a tough subject. Fortunately, our computer science experts are up to the match. No need to stress and have sleepless nights. Our academic writers will tackle all your computer science assignments and deliver them on time. Let us handle all your python, java, ruby, JavaScript, php , C+ assignments!
Psychology
While psychology may be an interesting subject, you may lack sufficient time to handle your assignments. Don't despair; by using our academic writing service, you can be assured of perfect grades. Moreover, your grades will be consistent.
Engineering
Engineering is quite a demanding subject. Students face a lot of pressure and barely have enough time to do what they love to do. Our academic writing service got you covered! Our engineering specialists follow the paper instructions and ensure timely delivery of the paper.
Nursing
In the nursing course, you may have difficulties with literature reviews, annotated bibliographies, critical essays, and other assignments. Our nursing assignment writers will offer you professional nursing paper help at low prices.
Sociology
Truth be told, sociology papers can be quite exhausting. Our academic writing service relieves you of fatigue, pressure, and stress. You can relax and have peace of mind as our academic writers handle your sociology assignment.
Business
We take pride in having some of the best business writers in the industry. Our business writers have a lot of experience in the field. They are reliable, and you can be assured of a high-grade paper. They are able to handle business papers of any subject, length, deadline, and difficulty!
Statistics
We boast of having some of the most experienced statistics experts in the industry. Our statistics experts have diverse skills, expertise, and knowledge to handle any kind of assignment. They have access to all kinds of software to get your assignment done.
Law
Writing a law essay may prove to be an insurmountable obstacle, especially when you need to know the peculiarities of the legislative framework. Take advantage of our top-notch law specialists and get superb grades and 100% satisfaction.
What discipline/subjects do you deal in?
We have highlighted some of the most popular subjects we handle above. Those are just a tip of the iceberg. We deal in all academic disciplines since our writers are as diverse. They have been drawn from across all disciplines, and orders are assigned to those writers believed to be the best in the field. In a nutshell, there is no task we cannot handle; all you need to do is place your order with us. As long as your instructions are clear, just trust we shall deliver irrespective of the discipline.
Are your writers competent enough to handle my paper?
Our essay writers are graduates with bachelor's, masters, Ph.D., and doctorate degrees in various subjects. The minimum requirement to be an essay writer with our essay writing service is to have a college degree. All our academic writers have a minimum of two years of academic writing. We have a stringent recruitment process to ensure that we get only the most competent essay writers in the industry. We also ensure that the writers are handsomely compensated for their value. The majority of our writers are native English speakers. As such, the fluency of language and grammar is impeccable.
What if I don't like the paper?
There is a very low likelihood that you won't like the paper.
Reasons being:
When assigning your order, we match the paper's discipline with the writer's field/specialization. Since all our writers are graduates, we match the paper's subject with the field the writer studied. For instance, if it's a nursing paper, only a nursing graduate and writer will handle it. Furthermore, all our writers have academic writing experience and top-notch research skills.
We have a quality assurance that reviews the paper before it gets to you. As such, we ensure that you get a paper that meets the required standard and will most definitely make the grade.
In the event that you don't like your paper:
The writer will revise the paper up to your pleasing. You have unlimited revisions. You simply need to highlight what specifically you don't like about the paper, and the writer will make the amendments. The paper will be revised until you are satisfied. Revisions are free of charge
We will have a different writer write the paper from scratch.
Last resort, if the above does not work, we will refund your money.
Will the professor find out I didn't write the paper myself?
Not at all. All papers are written from scratch. There is no way your tutor or instructor will realize that you did not write the paper yourself. In fact, we recommend using our assignment help services for consistent results.
What if the paper is plagiarized?
We check all papers for plagiarism before we submit them. We use powerful plagiarism checking software such as SafeAssign, LopesWrite, and Turnitin. We also upload the plagiarism report so that you can review it. We understand that plagiarism is academic suicide. We would not take the risk of submitting plagiarized work and jeopardize your academic journey. Furthermore, we do not sell or use prewritten papers, and each paper is written from scratch.
When will I get my paper?
You determine when you get the paper by setting the deadline when placing the order. All papers are delivered within the deadline. We are well aware that we operate in a time-sensitive industry. As such, we have laid out strategies to ensure that the client receives the paper on time and they never miss the deadline. We understand that papers that are submitted late have some points deducted. We do not want you to miss any points due to late submission. We work on beating deadlines by huge margins in order to ensure that you have ample time to review the paper before you submit it.
Will anyone find out that I used your services?
We have a privacy and confidentiality policy that guides our work. We NEVER share any customer information with third parties. Noone will ever know that you used our assignment help services. It's only between you and us. We are bound by our policies to protect the customer's identity and information. All your information, such as your names, phone number, email, order information, and so on, are protected. We have robust security systems that ensure that your data is protected. Hacking our systems is close to impossible, and it has never happened.
How our Assignment  Help Service Works
You fill all the paper instructions in the order form. Make sure you include all the helpful materials so that our academic writers can deliver the perfect paper. It will also help to eliminate unnecessary revisions.
2.      Pay for the order
Proceed to pay for the paper so that it can be assigned to one of our expert academic writers. The paper subject is matched with the writer's area of specialization.
3.      Track the progress
You communicate with the writer and know about the progress of the paper. The client can ask the writer for drafts of the paper. The client can upload extra material and include additional instructions from the lecturer. Receive a paper.
4.      Download the paper
The paper is sent to your email and uploaded to your personal account. You also get a plagiarism report attached to your paper.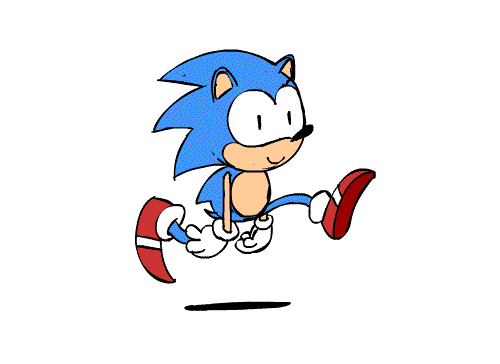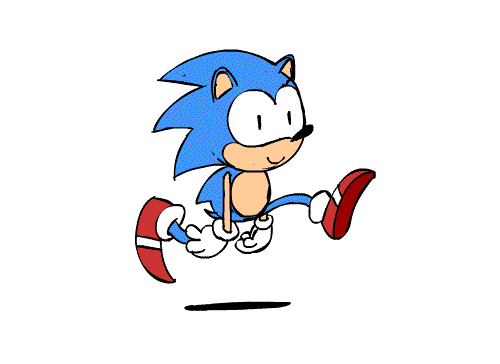 PLACE THIS ORDER OR A SIMILAR ORDER WITH US TODAY AND GET A PERFECT SCORE!!!
---