Alright. Can you hear me? Yeah, you know? Great, thank you. I apologize. I had to jump on my phone. My laptop wasn't working. But it's a pleasure to be with everybody on this call. So I want to welcome you. Good morning. Good afternoon. Good evening to those of us who are joining from Washington. Thank you all very much for coming together with us today. My name is Hugo Rodriguez, and I'm the acting Principal Deputy Assistant Secretary for the Bureau of Western Hemisphere Affairs. Acting Assistant Secretary Chung asked me to represent her personally today. As host for this commemoration and time of somber reflection. Julie was called away to serve on the US presidential delegation for the operation of Ecuador's new precedent. And we'll share Julie's remarks in just a moment. She's with us today in spirit. But first, I want to thank our Western Hemisphere Affairs diversity councils for convening us today from across the department. This is a difficult day for all of us to remember the painful death of George Floyd a year ago. I invite everyone to show extra compassion to each other, as difficult anniversaries such as today can truly impact us in unexpected ways. This is a time to come together, reflect and process, what meaning and purpose we can pull out of this pain. Before I turn it over to Stacy Williams, the chair of the wha Diversity Council. I just wanted to share one brief reflection on my own personal experience. This has been a year of healing in many ways, but the healing is not done. There's still so much work to be done out there. In many ways, things are not getting better. We have seen increases in racist attacks. Not just against African Americans in the United States and Hispanics, but also against Asian Americans, against people of the Jewish Jewish religion as well, and Semitic attacks. And this is a time to redouble our efforts. In some ways, things have gotten better, I think we've become more aware of our own biases, and the process of learning has begun. But I want to ask you all to redouble your efforts to be aware, to be sensitive, to be conscious and present in your daily lives. One of the things that I have learned in the course of the past year is that we individually must make a difference. And when we're confronted with people that don't share our beliefs and in our framework, it's It's on us to be open to do what we can to, to change how they think. And one way that I've learned to do that in the past year is to talk about my own journey and to talk about the ways that I have learned over the past year how things come across. And by sharing that journey and by sharing that change that I am, I am personally undergoing. People seem more open to talk about their own changes and to be more open to changing themselves. And so I share that lesson today, as I asked you all to redouble your efforts and to look out for each other and demand and to demand better in our society. We are here at the State Department. We, like diplomats, are persuaders. We have a role we can play in this. And we are ours. We were gifted, and we have the skills to make a difference in society. So I asked you to please reflect on that today. What have you learned, and how are you making the world a better place? So with that, let me turn it over to Stacy Williams. He's the chair of WHS Diversity Council, and he's going to lead us through today's commemoration of George flying Stacey over to you. Thank you.
Yeah, good morning. My name is Jason Dee Williams, chair of the Bureau of Western Hemisphere Affairs Diversity Council. Before we began today's program, I would like to share a few quotes to highlight the significance of our gathering together. To deny people their human rights is to challenge their very humanity. Nelson Mandela, loving compassion on necessities, not luxuries. Without them, humanity cannot survive. Dalai Lama. An individual has not asked parts 11 and two. He can rise above the narrow confines of his individuality, concerns to the broader concerns of all humanity. Dr. Martin Luther King Jr. Thank you who got to Go for joining today to honor the legacy of George's floor during today's commemoration event. More broadly, we are thrilled to have each and every one of you from all over the world. Join us as we take stock of how joy Floyd's death has energized us, how his legacy has propelled us, and inspired us to define and respond with Donna owns faces a broader call to action. We have an innovative and interactive program in store for you today. Yes, this program will be recorded. As we've seen a number of inquiries this morning with asking that very question. And we also have a sign language interpreter Raphael Trevino on hand. We ask you to use the chatbox early and often. You might have an inspirational moment that you would like to share. Write it in the chatbox. You may have a comment or question. Please do share it in the chatbox. We are pleased to have a presentation for my dear friend and colleague, Dr. Schatz, a white man's employee consultation services who actually traveled to Minneapolis. And we're sharing an eyewitness account of the present-day George Floyd square at the intersection of 38 in Chicago Avenue. And for those of you and for those of you who are looking to stand up the on diversity inclusion councils that pose, we will hear from three wha missions which were one of the first to organize themselves and create a successful platform. Later in the program, we have a moment of silence followed by eight minutes of real reflection. This is where you all come. First, we have a video from our bureau Secretary job that I will introduce shortly. But I wanted to acknowledge that Joyce, for its good operation this year, becomes one week after the 67th commemoration of the Supreme Court decision in Brown versus Board of Education, which concluded as separate but equal within schools, was unconstitutional. And George Floyd's death comes one week before. We've marked the 100th anniversary of the Tulsa race massacre, where black-owned businesses and residences were destroyed simply because African American has reached some significant level of success and independence in Oklahoma. And lastly, we recall that it was after George was death last year that the world learned that the plight and challenges experienced by Tiana spheres, which garnered department-wide attention and raise questions within Congress. These and many other reminders serve as a lightning rod to affect change within the department. Although x Mr. Secretary jutaan is participating in a presidential delegation in Ecuador. This week, she recorded a video that I would like for ribnica to play to get our program started. Joe has been a stalwart champion on these important issues. And it's good to see this steadfast leadership espoused by most senior diplomat within the bureau. Veronica, over to you. Are you just reading differences to see what binds us all as human beings who all deserve
Don't use plagiarized sources. Get Your Custom Essay on
Significance of our gathering together
Just from $9/Page
what an inspiring and, in fact, a message from Julie Chung? I think that is a great segue for me to touch on how who has a bureau responded to the George Floyd death and Tiana Spears case. Wha is one of the first bureaus to release a statement following Joyce for his death, highlighting our core values of the bureau. We organized and implemented town hall meetings to give out domestic and overseas staff an opportunity to share their respective thoughts, concerns, and observations. They also have shed light on their experiences within our department with respect to retention, career development, upward mobility, and promotions. Within a wha for an office in Diversity Council, we concluded that we needed to establish a sponsorship committee to redirect our time, attention, and investment to our most valuable resources. Our people are those conversations released we released a bureau place last year published articles in state magazine and Foreign Service journal highlighting our platform. We held discussions to develop and launch the three brand new mid-level retention programs in 2021. What next-gen Fellows Program. This program brings together a total of 15 gs 13th and FSL threes three times per year, virtually to meet a total of 45 speakers representing department leaders who luminaries, the interagency Think Tank academia, international financial institutions, and other sectors to discuss leadership management, policy priorities, and global issues. The second program, wha deep dive course. Wha is partnering with emphasizing wha area studies leads to bringing together 20 gs 14 and Fs o to virtually in July to participate in a week-long comprehensive discussion on the countries of the hemisphere history cultural successes and challenges as well as discuss regional and thematic issues. This group will most certainly serve as the next set of wha regional experts who a senior threshold sponsorship program 12 GBA teens and FSO ones will be matched with Senior Executive Service and Senior Foreign Service officers, respectively. sorted they mastered at requisite executive core leadership skills to become competitive to cross the senior threshold because of the urgent call to action 47 who officers will be mentored, trained, and sponsored by the bureau this year and well into the future. Additionally, who is taking a closer look at how we engage one another as colleagues. We are challenging, changing the culture so that no one feels isolated or demoralized. Conversely, we want all employees and our colleagues to be seen, heard, respected, and valued. We are creating the space that our entry-level officers receive the resources and support they need to be successful. We see the benefit and making the necessary connections investments and building trust within our entry and mid-level ranks so that offices remain in the service long enough to become leaders. In addition to these innovative programs, why is Diversity Council orchestrated over 30 events last year, about half of them and in coordination with our next speaker, Dr. shantay, white of the employee consultation services and met we saw the value and urgency and focused on the intersection of race and mental health issues. Dr. White, you and I had before, and we understand she's on a phone call for this event. Today is a PowerPoint presentation that our colleagues have put together. Dr. YG
Thank you. I can hear. Can you hear me? Yes. Can you see the screen or not? Screen but and I'll just like know when to advance. Okay. I'm gonna pull it up right now.
One second.
Okay. Melinda, awkward to unmute. Okay, that's why we are the first lot of you will proceed. Thank you. Thank you very much. What I'm going to ask you to do, first of all, I want to say thank you, everyone, for joining us today. Not able to actually see the screen. Can you just be so kind to read the first screen for me is the message from the secretary of state that I'd like to share with anyone who was listening to you able to see that slide? The first line is up with the secretary or statement. Okay, I'm going to get people to just read that slide on their own. And I'm going to go ahead and just get started in the interest of time. On this day, we reflect upon the murder of George Floyd. We mourn the brutality, the oppression, and systematic racism that continues to oppress the black community, specifically at the hands of state-sanctioned violence, meaning the police slave patrols, the red summer of 1919. The Tulsa massacre, Bloody Sunday, and the chronic commission report or remind us today that we have a long journey ahead and our struggle for just one year Memorial today, the trial, the verdict, the continued murders may be taken an emotional toll on many of our black colleagues. But today is the day of solidarity, acknowledgment, and respect with a high degree of empathy and compassion. slide, please. We have ducks lined up. Go ahead. You know, we implemented a one-day racetrack with a built-in challenge with the concept of a three and rise. The A is to acknowledge that there's an area for growth we still have work to do to align this to ensure that we are aligned with the 20 2024 diversity. What's the extent of exceptional recruitment, retention, and mentoring with the shipper Li? It's working together toward an inclusive environment that afforded us a unique opportunity on a personal and organizational level to actively engage and reflect on racial equity issues to assess mental health. To go with a 21-day challenge. What's the center of equity rather than equality? equity is removing systematic barriers that have resulted in disparate treatment programs and placed here that people of color have more access and opportunity. Because there's been a long history of unequal treatment, there must be efforts made to rectify this. The rights concept included recruitment and retaining talented, diverse Foreign Service and Civil Service Officers, which include outreach to women and minorities. Then I was to increase the number of diverse officers and invest in obtaining knowledge, skills, and abilities needed to serve within the highest ranks of the department while strengthening the mid-level and senior-level officers and establishing a culture of accountability for officers at every level to promote diversity and inclusion initiatives within their respective areas of responsibility, changing a culture change in the bureau. And this was the beginning starting point. What again, one of our goals also increased, including increasing our awareness of mental health, and related to diversity and inclusion, to hold ourselves and our communities and instructions, institutions accountable. In areas where change is needed. We had an opportunity to discuss how we can create and implement and transform programs and ideas that unite us and nurture and an environment, and create processes where all voices can be heard. Our goal was to engage in discussion with respect, empathy, compassion, an open mind, and an open heart and to continue to build lasting relationships outside of our comfort zones. Slide. The 21 Day Challenge self, we engaged in many, many activities, and those
limited to having to publish a weekly article that either highlighted African American, Asian American, Hispanic, Latino, or Native Americans. We published an article every single week during the challenge. In addition to that, we had a rally kickoff. Well, we actually took a pledge to do our part, the challenging COVID a daily challenge by each person Monday through Friday. Each of several of our ambassadors wrote articles. In addition to on the 23rd day, we had a 90-minute discussion that is talking about our experiences on lessons learned and recommendations. And then, we followed this up with a weekly support group, giving people an opportunity to talk with each one of those groups individually. We had a dedicated SharePoint slide or SharePoint. That's still up and running. We had greater than 12,000 people access that site in order to be able to participate in our challenge. And our call to action specifically to ECS, what we did to address both racial injustice and COVID, which also highlighted the disparity amongst people of color, in addition to being the initiators of the 21 Day Challenge, we collaborated with wha, we had a challenge team of professionals who were absolutely phenomenal, that represented every piece of the department. And in a sense, we had people who volunteer to help in every capacity, regardless of rank or race. Everybody worked collectively and was so very proud of our challenge team. For all the work that they did, the research pulling together of resources. ECS began the process of making available services for mental health 24 hours, seven days a week. We provided over 10,000 counseling hours. We had greater than 14 117 people ask us for anywhere between one to eight sessions per person, which increased our workload by over 32%. So I'm very proud of our ECS team, who worked tirelessly in our leadership, who supported us in that process. We started actually organize and develop 150 154 presentations. We offered 142 support groups and interventions. We offered services that we could not even begin to share the impact of how people were impacted or affected by what happened as a result of the murder of George Floyd. With that in mind, we sent a team to Minnesota. And at this point, I'm going to briefly share some of the photos and share that experience. Please pass the slide.
Oh, no, it's all to see. But there's a reflection on the eyewitness account. So we were able to go with the neighborhood where the murder actually took place slide. And I'm going to ask you to go ahead, ronica, and just advance some of the slides. So people will have an opportunity to see what we actually saw when we were on the ground. We met with all of our personnel at the passport center. They are to try to provide support because they had gone through so much be right there on the ground and continuing to have to go into the office every day. In spite of the fact that there was a national board that surrounded their buildings that were actually present in their building, I had an opportunity to spend some time with the owner or cook foods. Please continue to just advance the slides. And you know, although they did not allow recording, they allowed us an opportunity to just come in and take a few shots to just kind of share the experience. And what we learned from that is that, whereas you would expect that maybe this place of business would be probably flourishing, what was actually happening is that the business appeared to be dying. And part of that was because the owner kind of felt like people were blaming him for protecting his property with what she had a right to do. And as a result of that outcome, someone you know was ultimately killed. And so, even the survivor's guilt that's associated with having been a part of that experience was very difficult. The other two businesses that are located next to cups foods were both shut down. As you can see on the next slide, probably coming forward, there was a camera in the background. That camera is the camera that captured some of the last minutes of George Floyd's life prior to walking outside of cut foods, where he was ultimately killed. And then slide and the next area, there was a memorial. And that Memorial was very moving because it represented many of the African American individuals who have been killed at the hands of police. Within one week of George Floyd's verdict. Over five African Americans were killed within one week of that verdict on camera on video, and these are just the ones we were able to see. There was a memorial that included also falando Castillo Dante, right. Tamir Rice, even Martin Luther King, as you continue to advance the slide, you'll have an opportunity to see yet still some of the photos that we were able to take, you know, to, again, be a part of this historical moment in our time where people all over the world, collectively, we're working together to mourn the loss of life. You know, I know we commemorate the death, but we also have to celebrate the life because of history sacrifice, we pray, we hope, and make a difference for people for time to come in years to come. Can you advance the slide? I'm not sure where you are.
I'm going to prepare to conclude with one statement, which is a slide that talks about healing principles. And if you're able to bring that slide forward, the last slide George Floyd has on the top of that slide says, I can breathe now. Right, and meaning that hopefully, some form of justice will happen as a result of his death. And as we just learned this last week of the killing, also of Ronnie green, I think I have the name correctly, yet another murder that was videotaped live that has yet to be to be brought to justice. As they continue to advance the slides, I want to leave you with a couple of healing principles to move forward. Suppose you can recall the concept of the Wizard of Oz. It included the Tin Man, the lion, and the Scarecrow. And I'll ask you to keep these three concepts in mind. One was searching for a heart, which we asked you to keep your heart open to demonstrate care, compassion, and concern for others. When you see unfair treatment. The heart is the center of emotions. So feel empathy and respond accordingly. When it comes to the brain. The brain invokes wisdom. Let us not confuse wisdom with intellectual knowledge. Acknowledge when you don't know what to do, what to say. And be willing to stand firm and deep in your put in whatever you believe to be true. And you've held positions. Education is the most powerful weapon, which we can use to change the world, according to Nelson Mandela, and courage is our all call to action for all of us. Courage requires a heart, listen to the pain of others. Be willing to engage in difficult conversations, stand up and speak out. Also, sit down and listen when it's appropriate. Speak your mind by telling your heart each of the characters that were in this Wizard of Oz already possessed everything that they already needed. So everything that you need to engage in activities you already have inside of you. You have to have the courage to be willing to go forward and to implement that. I encourage you to examine the source of any underlying fears or frustrations. Share your ideas with conversations with dignity, and ask for help if you're suffering or you need help. I end with this last statement. Black Lives Matter equal equally. Over over.
Thank you, Dr. White, and I think everybody can now see the value that wha witness with bringing in made and Dr. Weiss's expertise. But that was an eye-opening presentation and really spoke to the far-reaching impact of Floyd's death. Joyce Floyd square truly represents a living and breathing Memorial, as we all still search for answers in 2021. Thanks for helping us make the connection through your presentation. One of the things we wanted to share today are a few best practices with respect to our colleagues in the field. There's always a person or a group looking to get started to affect change or create a diversity inclusion Council. We have invited representatives from three of our wha posts mesh mission, Mexico embassy Tegucigalpa and Misha in Brazil to share quick snapshot presentations answering the following questions. What was the inspiration for your post to stand up for a diversity and inclusion council? How is posed dynamic environment changed for the better as a result? We will now turn the floor to Giovanni Giovanni Cabrera. Mission Mexico You have the floor.
Thank you. In late May 2020, Mrs. Janice piers, a former US consular adjudicator instead of parties Makiko publicly shared her own testimony of patient, racial discrimination, and harassment by US border officials, who pull her into secondary inspection over 20 times in six months, from 2018 to 2019. has a direct result of the trauma from these experiences. Mrs. Spears resigned from the Department of State in October 2019. In July 2020, members of the embassy and consulates launched the first mission Mexico diversity and inclusion council to promote a culture across the mission that builds a more diverse workplace retains talent, the man's inclusion, and instance with colleagues facing discrimination. Since last year, our council has focused on awareness-raising and educational efforts, actively implementing different initiatives and collaborating with other agencies across the mission. These include a Julie inclusion climate survey to know how responders perceive their workplace. Other initiatives include focus groups at the embassy in Mexico City that includes groups of local staff, events, managers, ethnic minorities, and women. Most recently mentioned Mexico diversity and inclusion council also launch a presentation on the impact that colorism and other unconscious biases have on consular processes. This presentation has been delivered and discussed at our embassies and consulates around the world. We have also looked to involve LS, LDS personnel, and most muscle Lucra l personnel le S million flat gas in the US no Solomon then less Senatobia in Espanol. But expanded losses for source the diversity and inclusion and total personnel they'll understand
you very much, and we have just seen a Cooper from embassy to close a gap Have you got a floor? Wondering, then. Okay, so let's now go to Kim Lee, right King, and Elton King from mission Brazil. Do you have the floor? Excellent.
I am a man. The man was lynched today. One year ago, George Floyd's extrajudicial murder came on the heels of the deaths of fellow black Americans. Ahmad Aubrey and Brianna Taylor, Strange Fruit harvesting continues. What's in a name? From DNI to die and Ed. It's something that was critically missing. The social justice coordination council emerged from the reboot, reflecting the urgency and gravity of the matter at hand. Now we could truly begin recognizing the sensuality of settler colonialism and chattel slavery not only in Brazil and the United States, but all nations of the Americas serve as flooding to transform our mission. We leverage the social justice racial equity framework and subsequent tools, leading with equity and EDR drives us establishing and sustaining an equitable and just environment where access, opportunity, participation, and power are enjoyed by all people is the end state. Join us in examining beliefs and behaviors, avoiding collision with systemic injustice. Let's embrace arnes undoing and unlearning to do and learn Emory learn to disrupt and up in systemic inequalities. Our journey in addressing racial inequities begins in earnest, and this is why we do what we do boldly.
What are you jovial from San Paolo can write King Mountain King like the department and our wha our bureau front-office leadership mission Brazil's Ambassador Todd Chapman, Deputy Chief of Mission Douglas cone of MC ca David breezy. Consul generals Adam Shub, Shane Christiansen, Scott Hamilton, among other senior leaders, are committed to creating and sustaining a workforce that reflects both the United States and Brazil. Last year, American Americans and Brazilians joined forces across our mission six posts to spawn a wide array of groups and initiatives to advance Ed AI, equity, diversity, and inclusion principles in our programming and internal operations. We are carefully examining talent management and external and internal communications to affirm inclusivity. We are listening to myriad voices, providing training, promote equity, mission wide and partnering with external groups and communities that are doing incredible work in this space. Quite frankly, the commitment, passion, and creating Too many of our colleagues and our leadership has been nothing short of amazing. The sjcc as an interagency organizing body assumes a pioneering role that will and has been enabling black, indigenous, and people of color, and other underrepresented, marginalized groups to work in a safe and welcoming environment. We're all members across the spectrum of our identities and abilities, feel accepted, appreciated, and affirm overcoming internal inertia and cultural norms of risk aversion, keep your head down, stay suitable, reflect unwritten practices that have the potential to maintain a toxic status quo. The extrajudicial killing of an unarmed black American, George Floyd, one year ago has reverberated this racial reckoning around the globe. Mr. Floyd's death has driven intentional action here in Brazil, and transformative visioning, structural violence, and systemic oppression are all too familiar to and for African Americans continued anti-black violence, and the rising atrocious hate crimes against Asian Asian Americans, our prisons into the work ahead for us as diplomats and colleagues, the such as well as our five posts Pacific embrace that's embassy embracing race chapters, and other groups are pushing, facilitating and delivering sustainable change. Social Justice. Racial Equality is our guiding framework, as reaffirmed by President Biden's executive order on racial justice and whole of government approaches. This framework allows for the broadest set of strategies and initiatives for structural change to address systemic structural and institutional racism and white notably our equity diversity and inclusion approach leading with the seeks to open spaces for productive and critical conversations and opportunities to hear ideas. We look forward to supporting this work across our bureau in building cultural competency and expanding the social bandwidth of the department. People, of course, want to feel and believe they are valued and belong at Mission Brazil, wha in Consular Affairs. We want to feel and believe that we have a place in this world. This holds true across the department. We are very grateful for our bureau and its leadership for our mission here in Brazil and its leadership and look forward to a continued and fruitful partnership on and across these critically important efforts. Thank you for your time to time today.
Thank you very much for those insightful presentations, especially noting how your posts have come together under one umbrella to discuss advanced issues of common interests. And now we have come to the final segment of the program. We will take a one-minute moment of silence, and after that, we will look to you to share your thoughts, reflection goals, and interests moving forward in the chatbox. We will remove your names and keep your messages for a future posting of a George Floyd one-year commemoration reflection wall. This is your opportunity to inspire empower others and Floyd's memory. Think about the unique opportunity we have to serve the public, promote the rule of law and human rights, advance exchange programs with other countries, and make the lives of so many others around the world better because we chose to serve by taking our oath of office think about how we can really make a difference in the world, but also here within a department. And now, can we all pause for a minute of silence.
Thank you, I now encourage you all to present your ideas, thoughts expressions in the chatbox. This is your opportunity to create a record of how you will or have responded to the call to action following fluids' death. You can also share your thoughts on humanity supporting one another, promoting Elashi are met mentoring of others prefer to raise their hands and provide a verbal response. Those expressions are welcome as well. Please proceed.
So before we close, Let me see if we can get this to see in a Cooper for members to close the gap. Are you still on, but while she's speaking, please do continue your comments in the chatbox to say no
thank you so much for this opportunity to commemorate George Floyd and his life, and I apologize I got the time wrong. I thought that this was at 1 pm Eastern. But I just wanted to thank my colleague Stacy Ali Ibrahim, who recently finished her tour and is on home leave. But Stacy had the original vision to establish the diversity and inclusion council here at post. And her strong leadership was really a primary factor in our council's success here in Tegucigalpa. Stacy also recruited another colleague of mine, Alexei Sanchez, who is on parental leave after the birth of his baby daughter. And together, we assisted with the formation of the council. We've been very fortunate in Tegucigalpa to have had very strong support from our front office. And that has helped to share a message across the entire mission, that diversity and inclusion are important, that diversity matters, that acceptance of others, and providing a safe place for people to work is incredibly important. And together we work to involve local staff. And I think that that was really key and making sure that we ensured that the council's actions and objectives were reflective of the entire mission. And so we have key local staff who are in leadership positions in that council. And I think that the events that we've had so far have helped to provide an open space for honest and frank discussion, not only on diversity within the embassy but within the host country, as well. And some of them as soon as we observe the Black Lives Matter movement, gaining momentum in the United States. The council here held an event that highlighted the afro indigenous Garifuna community here in Honduras. And that was really important for us to learn more about the historical struggles of the Garifuna people, but also the celebration of their culture, their language, their music, and an understanding that this is a true cultural heritage and treasure of Honduras. This particular community continues to face violence and kidnappings, and murder in Honduras. And our event highlighted not only some of their struggles but also the rich cultural heritage that's kept alive by this minority group. There were a number of other events that we held, but through these, we hope to continue to work together to ensure that everyone in mission Tegucigalpa feels welcome and valued and I think it's really honorable work that our council is doing, and I'm very pleased for it from the leadership within the State Department as well for advancing and making great strides in this very important area. Thank you.
Yes, thank you very much for participating in Siena. And before we close today, we have all relied on coping mechanisms to get us through difficult situations. You've got to have taken up a hobby, watched an uplifting movie, planet a garden have found ways to contribute to the community. Or maybe it was through a song solely at the floor as death. Last year Oscar award-winning artists released a song called I can't breathe. I think it fitting to share a few lines from the song, which essentially became an anthem for me. As the words of the song we rain, loud and true. What is a gun to a man that surrenders? What is it going to take for someone to defend her? If we all agree that we're equal as people, then why can't we see what is evil? I can't breathe. Are you taking my life from me? I can't breathe. Well, anyone fight for me. Ranford chains cause the pain makes you tender. All the names you refuse to remember what somebody is brother, friend or a son to a mother as crying singing. I can't breathe. You're taking my life from me. I can't breathe. Well, anybody? Anyone fight for me. Thanks to you all for joining in the conversation today. We're all the better for it. Let us continue our call to action, renew our sense of purpose and energy for positive change in the world. I invite our diversity councils to continue this discussion and build upon our shared commitment to each other and to our communities. Thanks for acting pts yubo. Rodriguez acting as Secretary Julie Chong our speakers Dr. Shantae white, Giovanna Cabrera to Siena Cooper, Kamala right King announcing King Special thanks to my Diversity Council team. Laura Lise deiter. Melissa ran just sternly. Andrea Stafford and Melinda Crawley, thanks to Veronica Matthews and Mika Garrett for providing technical support and raffia Trevino as well. Thanks all for making this morning's program memorable. I'll now turn the floor back over to Hugo to close this out. Thank you.
And if he goes not on, thank you all very much. We really appreciate it. Appreciate your participation. And we did keep it in within one hour. So we're grateful. Thanks so much, and we will have this recorded and out as soon as we can. All the best, and continue the good work. Bye-bye.
Are you in need of assignment help?
Are you a high school, college, or university student pursuing a diploma, bachelors, master's, or Ph.D. degree? Sometimes, assignments and life can overwhelm you.
Are you busy and do not have time to handle your assignment? Are you scared that your paper will not make the grade? Do you have responsibilities that may hinder you from turning in your assignment on time? Are you tired and can barely handle your assignment? Are your grades inconsistent?
That is where we step in. Whichever your reason may is, it is valid! With our student assignment help service, you can submit all your assignment on time and score superb grades. You can get professional academic help from our service at affordable rates. We have a team of professional academic writers who can handle all your assignments.
Our academic writers are graduates with bachelor's, masters, Ph.D., and doctorate degrees in various subjects. The minimum requirement to be an academic writer with our assignment help service is to have a college bachelors degree. When assigning your order, we match the paper subject with the writers area of specialization.
What subjects does your online assignment help service help with?
We offer student assignment help on various subjects. These include:
Nursing
Psychology
Sociology
Business
Statistics
Finance
Literature
Law
Finance
Computer science
Why should you use our assignment help service?
You get unique plagiarism-free papers
We ensure timely delivery of all assignments
Papers are of unmatchable quality
We can handle assignments of any deadline
We have a pool of skilled, experienced native English writers
The minimum requirement to be a writer with our company is to have a bachelors degree
Writers go through rigorous tests and mentorship
You get a subject-relevant academic writer
We ensure strict adherence to paper instructions
We can handle tackle bulk assignments
We charge fair and reasonable prices
We offer awesome discounts to our clients
Our customer support is available 24/7
You get superb grades consistently
We guarantee 100% privacy and confidentiality
We are 100% legit
Customer satisfaction is our core priority
You can communicate directly with the writer
Our quality assurance department ensures your papers quality is top-notch
We have secure payment methods
How does our student assignment help service work?
1. Place an order
You fill all the paper instructions in the order form. Make sure you include all helpful materials so that our academic writers can deliver a perfect paper. It will also help to avoid unnecessary revisions. At this point, you can attach files that are provided for the assignment. We usually insist a lot on the client uploading the grading rubric if it is available. The writers adhere to the highest level of the rubric to ensure that you get a perfect grade.
2. Pay for the order
Proceed to securely pay for the paper so that we can assign the paper to one of our expert academic writers. The paper subject is matched with the writers area of specialization.
3. Track the progress
You communicate with the writer and know about the progress of the paper. The client can ask the writer for drafts of the paper. The client can upload extra material and include additional instructions from the lecturer.
4. Download the paper
The paper is uploaded to your personal account and sent to your email. You also get a plagiarism report attached to your paper.
---
Are you busy and do not have time to handle your assignment? Are you scared that your paper will not make the grade? Do you have responsibilities that may hinder you from turning in your assignment on time? Are you tired and can barely handle your assignment? Are your grades inconsistent?
Whichever your reason is, it is valid! You can get professional academic help from our service at affordable rates. We have a team of professional academic writers who can handle all your assignments.
Plagiarism free papers
Timely delivery
Any deadline
Skilled, Experienced Native English Writers
Subject-relevant academic writer
Adherence to paper instructions
Ability to tackle bulk assignments
Reasonable prices
24/7 Customer Support
Get superb grades consistently
Online Academic Help With Different Subjects
Literature
Students barely have time to read. We got you! Have your literature essay or book review written without having the hassle of reading the book. You can get your literature paper custom-written for you by our literature specialists.
Finance
Do you struggle with finance? No need to torture yourself if finance is not your cup of tea. You can order your finance paper from our academic writing service and get 100% original work from competent finance experts.
Computer science
Computer science is a tough subject. Fortunately, our computer science experts are up to the match. No need to stress and have sleepless nights. Our academic writers will tackle all your computer science assignments and deliver them on time. Let us handle all your python, java, ruby, JavaScript, php , C+ assignments!
Psychology
While psychology may be an interesting subject, you may lack sufficient time to handle your assignments. Don't despair; by using our academic writing service, you can be assured of perfect grades. Moreover, your grades will be consistent.
Engineering
Engineering is quite a demanding subject. Students face a lot of pressure and barely have enough time to do what they love to do. Our academic writing service got you covered! Our engineering specialists follow the paper instructions and ensure timely delivery of the paper.
Nursing
In the nursing course, you may have difficulties with literature reviews, annotated bibliographies, critical essays, and other assignments. Our nursing assignment writers will offer you professional nursing paper help at low prices.
Sociology
Truth be told, sociology papers can be quite exhausting. Our academic writing service relieves you of fatigue, pressure, and stress. You can relax and have peace of mind as our academic writers handle your sociology assignment.
Business
We take pride in having some of the best business writers in the industry. Our business writers have a lot of experience in the field. They are reliable, and you can be assured of a high-grade paper. They are able to handle business papers of any subject, length, deadline, and difficulty!
Statistics
We boast of having some of the most experienced statistics experts in the industry. Our statistics experts have diverse skills, expertise, and knowledge to handle any kind of assignment. They have access to all kinds of software to get your assignment done.
Law
Writing a law essay may prove to be an insurmountable obstacle, especially when you need to know the peculiarities of the legislative framework. Take advantage of our top-notch law specialists and get superb grades and 100% satisfaction.
What discipline/subjects do you deal in?
We have highlighted some of the most popular subjects we handle above. Those are just a tip of the iceberg. We deal in all academic disciplines since our writers are as diverse. They have been drawn from across all disciplines, and orders are assigned to those writers believed to be the best in the field. In a nutshell, there is no task we cannot handle; all you need to do is place your order with us. As long as your instructions are clear, just trust we shall deliver irrespective of the discipline.
Are your writers competent enough to handle my paper?
Our essay writers are graduates with bachelor's, masters, Ph.D., and doctorate degrees in various subjects. The minimum requirement to be an essay writer with our essay writing service is to have a college degree. All our academic writers have a minimum of two years of academic writing. We have a stringent recruitment process to ensure that we get only the most competent essay writers in the industry. We also ensure that the writers are handsomely compensated for their value. The majority of our writers are native English speakers. As such, the fluency of language and grammar is impeccable.
What if I don't like the paper?
There is a very low likelihood that you won't like the paper.
Reasons being:
When assigning your order, we match the paper's discipline with the writer's field/specialization. Since all our writers are graduates, we match the paper's subject with the field the writer studied. For instance, if it's a nursing paper, only a nursing graduate and writer will handle it. Furthermore, all our writers have academic writing experience and top-notch research skills.
We have a quality assurance that reviews the paper before it gets to you. As such, we ensure that you get a paper that meets the required standard and will most definitely make the grade.
In the event that you don't like your paper:
The writer will revise the paper up to your pleasing. You have unlimited revisions. You simply need to highlight what specifically you don't like about the paper, and the writer will make the amendments. The paper will be revised until you are satisfied. Revisions are free of charge
We will have a different writer write the paper from scratch.
Last resort, if the above does not work, we will refund your money.
Will the professor find out I didn't write the paper myself?
Not at all. All papers are written from scratch. There is no way your tutor or instructor will realize that you did not write the paper yourself. In fact, we recommend using our assignment help services for consistent results.
What if the paper is plagiarized?
We check all papers for plagiarism before we submit them. We use powerful plagiarism checking software such as SafeAssign, LopesWrite, and Turnitin. We also upload the plagiarism report so that you can review it. We understand that plagiarism is academic suicide. We would not take the risk of submitting plagiarized work and jeopardize your academic journey. Furthermore, we do not sell or use prewritten papers, and each paper is written from scratch.
When will I get my paper?
You determine when you get the paper by setting the deadline when placing the order. All papers are delivered within the deadline. We are well aware that we operate in a time-sensitive industry. As such, we have laid out strategies to ensure that the client receives the paper on time and they never miss the deadline. We understand that papers that are submitted late have some points deducted. We do not want you to miss any points due to late submission. We work on beating deadlines by huge margins in order to ensure that you have ample time to review the paper before you submit it.
Will anyone find out that I used your services?
We have a privacy and confidentiality policy that guides our work. We NEVER share any customer information with third parties. Noone will ever know that you used our assignment help services. It's only between you and us. We are bound by our policies to protect the customer's identity and information. All your information, such as your names, phone number, email, order information, and so on, are protected. We have robust security systems that ensure that your data is protected. Hacking our systems is close to impossible, and it has never happened.
How our Assignment  Help Service Works
You fill all the paper instructions in the order form. Make sure you include all the helpful materials so that our academic writers can deliver the perfect paper. It will also help to eliminate unnecessary revisions.
2.      Pay for the order
Proceed to pay for the paper so that it can be assigned to one of our expert academic writers. The paper subject is matched with the writer's area of specialization.
3.      Track the progress
You communicate with the writer and know about the progress of the paper. The client can ask the writer for drafts of the paper. The client can upload extra material and include additional instructions from the lecturer. Receive a paper.
4.      Download the paper
The paper is sent to your email and uploaded to your personal account. You also get a plagiarism report attached to your paper.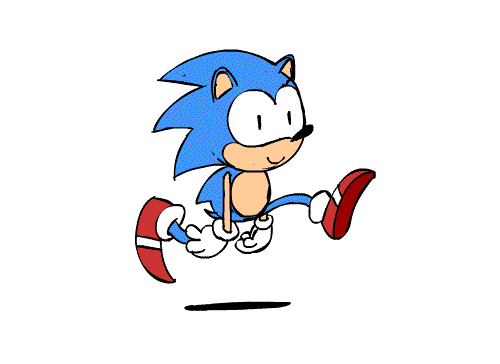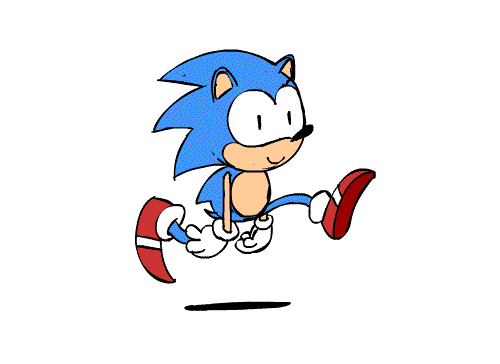 PLACE THIS ORDER OR A SIMILAR ORDER WITH US TODAY AND GET A PERFECT SCORE!!!
---