Compare the Economic Indicators of Japan And Germany In Terms of Unemployment/Jobs, Government Intervention and Gross Domestic Product (GDP)
Don't use plagiarized sources. Get Your Custom Essay on
The Economic Indicators of Japan And Germany
Just from $9/Page
Student's Name
Institutional Affiliation
Course
Professor
Date
Contents
2.0 Gross Domestic Product (GDP) 3
3.1 Unemployment in Germany. 7
4.0 Government Intervention.. 10
4.1 Government Intervention in Japan.. 11
1.0 Introduction
GDP is the total monetary value of all finished goods and services produced within a country during a specific period. GDP is instrumental in getting a snapshot view of a county's economic growth and size when measured against previous data (Lea, 2020).  GDP encompasses a foreign balance of trade, paid-in construction costs, private inventories, government expenditures, public and private consumption, and investments.
2.0 Gross Domestic Product (GDP)
There are several variations in the measurement of GDP. One is the Real GDP, which is an inflation-adjusted in which prices are maintained constant from the impacts of deflation or inflation. Policymakers mostly use the GDP growth rate to evaluate GDP growth within a financial year divided into quarters. GDP per capita is now the overall GDP divided against the national population to get its GDP.
GDP Purchasing Power Parity (PPP). This is measured to ascertain the real living standards, real income, and the real cost of living of individuals from a particular nation. According to Kalimeris, Bithas, Richardson, and Nijkamp (2020), this is calculated with the international dollars to get the real picture of the GDP PPP. Another variation is the nominal GDP. This is the GDP that evaluates the prevailing market prices using either the local currency or measured against the international U.S. dollars and represented in financial terms.
2.1 GDP Of Japan and Germany
Japan is a highly developed, high tech, and extensive market economy. Japan is universally known for the production of the automobiles such as Toyota and Honda. According to Kaplan and Lohmeyer (2020), as of October 2020, Japan recorded a nominal GDP of 4.9 trillion dollars and a GDP PPP of 5.2 trillion dollars, making it the third-largest in nominal GDP fourth-largest in PPP in the world. This means that in 2020, Japan recorded a 4.5% nominal GDP and PPP of 12.3%.
World's GDP PPP 2020. Source: IMF
However, Germany's GDP per capita for the same period (2020) beats that of Japan by 3.5% recorded. Germany's GDP per capita for 2020 sits at $45466 nominal GDP and ranks position fifteen while its PPP is $53571, which also ranks fifteen globally. On the other hand, the GDP per capita $39048 and PPP $ $41637 and are 22nd and 28th respectively on the global rating. This means that if you are in Japan, you are likely to earn $ 6 435 less and see your purchasing power drop by$ 12,234  compare that to that of your German counterpart.
The GDP growth rate of Japan has been on the rise compared to that of Germany. In 2018, the GDP of Japan rose by 0.3%, 0.7% in 2019, and in the third quarter of 2020, the GDP rose by 5.3 %. On the other hand, the German GDP has been on the rise as well. In 2018, it rose by 1.3%, and 0.6% in 2019. However, it fell during the first quarter of 2020 due to coronavirus pandemic by -6%. Positively, during the end of 2020, German's GDP shot up again by 4.2%.
Contribution by sector to the GDP
The major sectors that contribute to the growth of GDP are agriculture, industry, and services. Unlike in Germany, the Japanese agricultural sector contributed 0.4% more to the GDP contributing 1.1%, while the German agricultural sector is only contributing 0.7 % to its GDP. However, in both economies, the agricultural sector is the least contributor to the three sectors' GDP. According to Pantelimon, Georgescu, and Posedaru (2020). both Japan and Germany are high-tech exporters and do not significantly much in farming than developing nations that only agricultural export products.
Similarly, in both, the service sector reigns the supreme contributor to the GDP in 2020. Japan's service sector contributed 68.7% to the GDP while the German service sector contributed 68.6%. This can be attributed to the fact that both nations have large industries such as food and beverage, hospitality, hotel, and transport, among others that fall under the service industries. Europe is a strategic destination for many, thus boosting their services, while Japan is among the giants of the middle east and a destination for most western communities who want a taste of the Asian culture thus, their hotel and transport feature rightly in the percentage contribution to the GDP.
Finally, the industry sector also contributed significantly to the GDP in 2020. In Germany, the industrial sector contributed 30.7% of the GDP while that of Japan 30.8%. This shows a very slight margin between the two economies. According to Kalimeris, Bithas, Richardson, Nijkamp (2020).  this can be explained by one thing. These nations have diversified their product and operate more or less similar in terms of the attention and significance given to the various sectors. As can be seen, while important, the agriculture sector does not contribute much to the GDP due to the low cost of agricultural produce.
Regarding Okada, Hasegawa, Kato, and Shiroyama (2020), Germany mainly exported vehicles, machinery, chemical goods, pharmaceuticals, essential metals, electrical equipment, and electronics, contributing to 41% of national output (Nomura, 2020). Regionally, 50.3% of Germany's exports were exported to the European Union. The country was the largest exporter in Europe, an increase of 8.8% exported to the USA and 7.7% to the United Kingdom. Japan is not a key partner with Germany when it comes to importation and exportation of goods and services.
In 2018, Japan exported 697.2 billion dollars' worth of goods to foreign markets. According to Ikegami and Wang (2016). of these exports, 14.9% were from the exportation of motor vehicles, 5% from semiconductors, especially to China, 5.4% iron and steel, 4.8 auto parts. At the same time, its main export partners are the United States with a share of 20.1%, China, 17.6%, the European Union with 11.4 %, and 37.4%. Unlike Germany, Japan's export partners offer a larger market for its products, thus the higher GDP.
According to Forbes 2018, 53 of the Fortune 500 companies have their bases in Japan while others have FDI there. Either, Japan has 13% of the global private financial wealth.
Debt
According to an article by Akrur Barua, Monali Samaddar (2020) …' low-interest rates, along with high government debt and deficit, restrict room for monetary and fiscal policy responses should another crisis arise. Unlike any nation in the G7 and G20, Japan has the highest GDP to public debt. According to Ikegami and Wang (2016), the ratio of public debt to GDP of Japan is at 237.7% as of 2018. On the other hand, Germany's public debt is at 59.8% of the GDP or 2.053 trillion dollars. According to Khalili, Wee-Yeap, and Cheong (2016).  Germany had a gross national debt of $5.084 trillion as of 2017. In 2019, 46.8% of Germany's revenue went into servicing public this is to be contrasted with the of Japan that saw it spend $1.714 trillion of its revenue in servicing public debt
The G7 sub-national ratio of debt to GDP.  Source: WHO Global Health Expenditure Database
3.0 Unemployment /Jobs
3.1 Unemployment in Germany and Japan
Japan has relatively bigger size of workforce thanks to its massive population. According to Milly (2020), 68.7 million people in Japan form part of its labor force. The majority of Japan's population comprises the elderly thanks to its innovative technology in healthcare, increasing the life expectancy of its citizens.
On the other hand, Germany's workforce size is relatively smaller compared to that of Japan. Germany's workforce is made up of 42.3 million. The difference between the two countries' workforce is mainly due to the overall difference between Japan and Germany's population.
Employability
In Germany, you are 8% more likely to be employed than in Japan. The employability rate in Germany is 68.7%, while in Japan it is 60.3%. The main reason for the decreasing employment rates is a digitization and the business automation process in which machines and Artificial Intelligence are considering replacing human labor (Lee & Werner, 2018).
Youth unemployment
Due to the population's nature, the youth employment rate is higher in Japan than in Germany. In Germany, the youth unemployment rate is at 5.8%, while it is at 4.7% youth unemployment in Japan.
Employability by sector.
The three leading employers by sector include agriculture, industry, and services. In Japan, the Agriculture sector employs 3% of the workforce, the industry sector 25%, and 72%. The service sector is the most significant employer of the Japanese workforce. The service sector employs more than two and a half times more than its following sector.
In Germany, the agriculture employees 1.4% of the workforce, industry employees 24.2 %, and the service sector tops by employing 74.3 %. In both economies, the service sectors employees more of the workforce than any other sector, and the employee more or less the same percentage of the workforce. The industry sectors also employ the same percentages. Lastly, the agricultural sector is the least employer in both economies employing less than 5% combined.
Women and employment
In recent years, women have actively been absorbed in the workforce of various countries. In some countries, it is a statutory mandate that an organization employs a certain percentage of women in its labor force. In some, there are even movements to ensure that women are represented both in leadership, business, and employment.
In Japan, of the 66.7m workers, 40% are women. This means that in Japan, employing a woman is one to two to that of a man. In Germany, the employability of women is at 30%. In Germany, women's employment rate was at 58.2% in 2004 but increased to 72 % in 2008.
Atypical employment
In Japan, just like in Germany, part-time employment is gaining roots. In Germany, atypical employment is mainly practiced by women and students who want just want to work part-time when free. Part-time work is characterized in both cases b freelancing and satellite working.
Informal and formal employment
Both Germany and Japan are economies that employ both formally and informally. High-skilled and skilled employees characterize a good number of the workforce in Germany that is formally employed. They are paid adequately. This applies to Japan as well. The informal employment is relatively more significant, with employees ranging from either unskilled to semiskilled. They account for a large proportion of the labor force, especially in big companies that want to remain efficient while maximizing profits.
The elderly and employment.
Both Germany and Japan are riddled with the problem of labor supply. In Japan, 135 million of its population fall in this category of the elderly. Similarly, Germany has a higher population of elderly citizens. In Germany, the rate of employability of the elderly stands at 60.3% as of 2018 for citizens between 60-64 years. While the employability rate for citizens 50-59 years was at 68.2% in 2004 and rose to 83.6% in 2018 (Katagiri, 2018).
To enhance employability, both countries have put forth mechanisms to attract foreign employees to bridge the shortage. However, Japan has not been successful in attracting workers. In 2018, to attract foreign workers projected at 40000 that year, Japan only attracted 3000. On the other hand, Germany attracted 400000 foreign workers, half of whom were from the European Union.
4.0 Government Intervention
The government can either stimulate or discourage economic growth in a country. Government intervention can be achieved through two main ways; regulation and deregulation. In the regulation, the government monitors all business activities and closely ensures that everything is being conducted as per the law of the land. Some of the reasons for regulation are to protect the infant companies from external companies, avoid monopolies, provide a comprehensive platform and playground for business, and avoid customer exploitation. In the deregulation, the government loosens up some of the laws to allow for young and incoming businesses to operate freely in the economy.
The government can intervene and promote business activities in an economy by lowering corporate taxes, giving young entrepreneurs incentives, building adequate infrastructure, attracting foreign investors by stipulating favorable laws, among other ways.
4.1 Government Intervention in Japan
In Japan, like all other countries, the government is tasked with a lot of responsibilities. The two most common institutions in Japan are the Ministry of Economic, Trade, Industry, and the Ministry of Finance. According to Murtin and Robin (2018), the Japanese Ministry of Finance is tasked with dealing with fiscal affairs such as establishing interest rates, formulation of tax policies, and foreign exchange policies.
Japanese Ministry of Economy, Trade, and Industry (METI) is charged with several responsibilities. METI is tasked with developing plans regarding the industry and is considered the steward of the Japanese economy. According to Chang (2018), they oversee international trade, ensuring that trade is carried out smoothly, promoting mining, manufacturing, distribution, and finally, supervision of the value chain such the procurement. The Ministry of Land, Infrastructure, and Transport oversees land, air, and water transport. This ministry is responsible for overseeing all the building and construction within Japan and all Japan related constructions abroad.
In Japan, there is a model that directly coordinates business to the METI to foster high productivity. However, unlike in the west, in Japan, laborers are solely views as a means to an end. Thus their none or welfare programs. According Shahbaz. (2020) in japan, there is labor subordination in which employee welfare programs are not fully utilized.
Attitude
Confucianism shapes the Japanese attitude. Generally, Japan is viewed as the Confucian state in which power and authority in the government and businesses follow through. According to Milly (2020), the Japanese believe in the idea of family, and national goal and thus are willing to sacrifices for the national good. In Japan, businesses and governments are seen as more collaborators who are willing to work together mutually.
In Germany, the same can also be said of the German government. According to economic freedom, 2020, Germany's government's overall score concerning the business is 73.5% and is ranked number twenty-seven globally.
The judicial perception is at 73.4%, which means that justice is likely to be served in most legal suits. This favor both business and individuals as they that a matter taken to the government for resolution will be solved and consensus reached with corruption or favor.
Government integrity is at 82.4% in Germany. This means that organizations entering into Public Private Partnership are sure that they will be compensated on time and correctly. To investors, this creates room for conducting business as all the legal requirements are transparently processed, and openness is upheld. This, in turn, increases Germany's GDP by attracting several multinational companies to establish their bases there.
Regulatory efficiency
Business freedom is rated at 82.8%, labor freedom at 53%, and Monetary freedom at 77%. According to Hart (2020), Germany is an open country with ease in conducting business. The accounting systems being used are complicated but transparent and are evenly applied across all the sectors. There are few labor restrictions in geographical mobility. In terms of monetary tools, Germany is free of the currency provided as permissible to be used within the territory. It has also incorporated a cryptocurrency and thereby touched the various grey areas f the previously left economy.
Open markets in the country. In Germany, there is an 87% freedom of trade provided the lands' ruling laws and regulations are adhered to. There is also an 80% freedom of investment in Germany. This is unlike in Japan, where there are a few startups (Lea, 2020). There is also financial freedom of 70% in Germany. This means there is ease for the transaction and easy trade-in Germany.
Government size
Government fiscal spending to GDP in 2020. Source: OECD
Government tax burden: in Germany, just like in Japan, the personal income tax is relatively low and stands at 4.75% in Germany and 7% in Japan. However, corporate taxes are higher in both economies. In Japan, the Federal Corporate Tax is 36.7%, with those in Germany are 15% but can total up to 30% of all the hidden taxes. Government spending; in 2019, the German government, 43% amounted to 43% of the GDP.
Both Japan's and Germany's governments have worked tremendously to shape their economies into being a world player. For example, Japan decided to compete in terms of quality, precision, durability, and hybrid in most of its production. They have enhanced extensive Research and Design and invested heavily in infrastructural systems. Germany has also made bold steps in ensuring that Germany stays ahead of the pack in Europe and the world stage in general. Germany has invested tremendously in infrastructure, human resources, and other sectors to boost their economies.
5.0 Conclusion
In conclusion, this essay analyzed the 3rd and 4th largest economies, respectively. Japan's and Germany's GDP are enormous and contribute immensely to world economic activity. Japan's GDP has been boosted by its internationalization, multinational companies, diversification of the economy, and robust policies and laws.
Additionally, the employability in both economies is high. This is due to various mechanisms to increase employment. However, in both cases, the effects of covid-19 and digitalization could be felt and negatively affected employment. In both economies, women are on board, and their employment rate is increasing steadily. In Germany, however, most women are atypical employees working part-time, while in Japan, hard work and overall national is the order of the order. Here, too, women are being brought on board to partake in employment opportunities and compete as their male counterparts.
The government in either account stands at the center field of the economy. Both Japanese and Germany have fostered peace, stability, incentive, and a business-friendly environment for entrepreneurs to play in. The Japanese government is seen as a steward of economic growth and development. Similarly, the ease of doing business in Germany in conjunction with the peace, robust economic revolution, strong laws, and favorable policies have encouraged businesses, thus increasing the overall GDP
Referencing
Bauer, A., & Weber, E. (2020). The shutdown in Germany caused COVID-19: how much unemployment?. Applied Economics Letters, 1-6.
Cahuc, P., Carcillo, S., Rinne, U., & Zimmermann, K. F. (2013). Youth unemployment in old Europe: the polar cases of France and Germany. IZA Journal of European Labor Studies, 2(1), 18.
Chang, M., Zheng, J., Inoue, Y., Tian, X., Chen, Q., & Gan, T. (2018). Comparative analysis on the socioeconomic drivers of industrial air-pollutant emissions between Japan and China: Insights for the further-abatement period based on the LMDI method. Journal of Cleaner Production, 189, 240-250.
Kaplan, R., & Lohmeyer, N. (2020). A comparative capitalism perspective on the privatization of governance: Business power, nonbusiness resistance, and state enforcement in Germany, 2000–2010. Socio-Economic Review.
Hart, M., Bonner, K., Prashar, N., Ri, A., Levie, J., & Mwaura, S. (2020). Global Entrepreneurship Monitor: United Kingdom 2019 Monitoring Report.
Beynon-Davies, P. (2020). Business information systems. Red Globe Press.
Lea, R. (2020). April's GDP slumped by over 20%, but it should be the nadir. Arbuthnot Banking Group, 15.
Kalimeris, P., Bithas, K., Richardson, C., & Nijkamp, P. (2020). Hidden linkages between resources and economy: A "Beyond-GDP" approach using alternative welfare indicators. Ecological Economics, 169, 106508.
Pantelimon, F. V., Georgescu, T. M., & Posedaru, B. Ş. (2020). The Impact of Mobile e-Commerce on GDP: A Comparative Analysis between Romania and Germany and how Covid-19 Influences the e-Commerce Activity Worldwide. Informatica Economica, 24(2), 27-41.
Kohlrausch, B. (2012). Youth unemployment in Germany: Skill biased patterns of labor market integration. Friedrich-Ebert-Stiftung, Internat. Dialogue.
Lee, K. S., & Werner, R. A. (2018). Reconsidering monetary policy: An empirical examination of the relationship between interest rates and nominal GDP growth in the U.S., UK, Germany, and Japan. Ecological Economics, 146, 26-34.
Itoh, M. (2020). Value and crisis: Essays on Marxian economics in Japan. Monthly Review Press.
Lu, H. F., Campbell, D. E., Sagisaka, M., & Ren, H. (2016). Interactions among energy consumption, economic development, and greenhouse gas emissions in Japan after World War II. Renewable and Sustainable Energy Reviews, 54, 1060-1072.
Henning, C. R. (1994). Currencies and politics in the United States, Germany, and Japan. Peterson Institute.
Oishi, N. (2020). Skilled or unskilled?: The reconfiguration of migration policies in Japan. Journal of Ethnic and Migration Studies, 1-18.
Bryden, A., Petticrew, M., Mays, N., Eastmure, E., & Knai, C. (2013). Voluntary agreements between government and business—a scoping review of the literature with specific reference to the Public Health Responsibility Deal. Health Policy, 110(2-3), 186-197.
Pilat, D. (1994). The economics of rapid growth: The experience of Japan and Korea. Edward Elgar Publishing.
Shigemura, J., Ursano, R. J., Morganstein, J. C., Kurosawa, M., & Benedek, D. M. (2020). Public responses to the novel 2019 coronavirus (2019‐nCoV) in Japan: Mental health consequences and target populations. Psychiatry and clinical neurosciences, 74(4), 281.
Milly, D. J. (2020). Poverty, Equality, and Growth: The politics of economic need in postwar Japan. Brill.
Khalili, F., Wee-Yeap, L. A. U., & Cheong, K. C. (2016). Patent Application-GDP Growth Nexus: The Case of Japan. International Journal of Economic Perspectives, 10(4).
Khraief, N., Shahbaz, M., Heshmati, A., & Azam, M. (2020). Are unemployment rates in OECD countries stationary? Evidence from univariate and panel unit root tests. The North American Journal of Economics and Finance, 51, 100838.
Katagiri, M. (2018). Economic Consequences of Population Aging in Japan: effects through changes in demand structure. The Singapore Economic Review, 1-23.
Lee, K. S., & Werner, R. A. (2018). Reconsidering monetary policy: An empirical examination of the relationship between interest rates and nominal GDP growth in the U.S., UK, Germany, and Japan. Ecological Economics, 146, 26-34.
Murtin, F., & Robin, J. M. (2018). Labor market reforms and unemployment dynamics. Labour Economics, 50, 3-19.
Huang, C. J., & Ho, Y. H. (2016). Does a high unemployment rate cause a high suicide rate? Evidence from Japan and South Korea. Journal of reviews on global economics, 5, 165-170.
Okada, M., Hasegawa, T., Kato, R., & Shiroyama, T. (2020). Analyzing regional unemployment rates, GDP per capita, and financial support for regional suicide prevention program on suicide mortality in Japan using governmental statistical data. BMJ Open, 10(8), e037537.
Nomura, S., Kawashima, T., Yoneoka, D., Tanoue, Y., Eguchi, A., Gilmour, S., … & Hashizume, M. (2020). Trends in suicide in Japan by gender during the COVID-19 pandemic, up to September 2020. Psychiatry Research, 295, 113622.
Ikegami, M., & Wang, Z. (2016). The long-run causal relationship between electricity consumption and real GDP: Evidence from Japan and Germany. Journal of Policy Modeling, 38(5), 767-784.
---
Are you busy and do not have time to handle your assignment? Are you scared that your paper will not make the grade? Do you have responsibilities that may hinder you from turning in your assignment on time? Are you tired and can barely handle your assignment? Are your grades inconsistent?
Whichever your reason is, it is valid! You can get professional academic help from our service at affordable rates. We have a team of professional academic writers who can handle all your assignments.
Plagiarism free papers
Timely delivery
Any deadline
Skilled, Experienced Native English Writers
Subject-relevant academic writer
Adherence to paper instructions
Ability to tackle bulk assignments
Reasonable prices
24/7 Customer Support
Get superb grades consistently
Online Academic Help With Different Subjects
Literature
Students barely have time to read. We got you! Have your literature essay or book review written without having the hassle of reading the book. You can get your literature paper custom-written for you by our literature specialists.
Finance
Do you struggle with finance? No need to torture yourself if finance is not your cup of tea. You can order your finance paper from our academic writing service and get 100% original work from competent finance experts.
Computer science
Computer science is a tough subject. Fortunately, our computer science experts are up to the match. No need to stress and have sleepless nights. Our academic writers will tackle all your computer science assignments and deliver them on time. Let us handle all your python, java, ruby, JavaScript, php , C+ assignments!
Psychology
While psychology may be an interesting subject, you may lack sufficient time to handle your assignments. Don't despair; by using our academic writing service, you can be assured of perfect grades. Moreover, your grades will be consistent.
Engineering
Engineering is quite a demanding subject. Students face a lot of pressure and barely have enough time to do what they love to do. Our academic writing service got you covered! Our engineering specialists follow the paper instructions and ensure timely delivery of the paper.
Nursing
In the nursing course, you may have difficulties with literature reviews, annotated bibliographies, critical essays, and other assignments. Our nursing assignment writers will offer you professional nursing paper help at low prices.
Sociology
Truth be told, sociology papers can be quite exhausting. Our academic writing service relieves you of fatigue, pressure, and stress. You can relax and have peace of mind as our academic writers handle your sociology assignment.
Business
We take pride in having some of the best business writers in the industry. Our business writers have a lot of experience in the field. They are reliable, and you can be assured of a high-grade paper. They are able to handle business papers of any subject, length, deadline, and difficulty!
Statistics
We boast of having some of the most experienced statistics experts in the industry. Our statistics experts have diverse skills, expertise, and knowledge to handle any kind of assignment. They have access to all kinds of software to get your assignment done.
Law
Writing a law essay may prove to be an insurmountable obstacle, especially when you need to know the peculiarities of the legislative framework. Take advantage of our top-notch law specialists and get superb grades and 100% satisfaction.
What discipline/subjects do you deal in?
We have highlighted some of the most popular subjects we handle above. Those are just a tip of the iceberg. We deal in all academic disciplines since our writers are as diverse. They have been drawn from across all disciplines, and orders are assigned to those writers believed to be the best in the field. In a nutshell, there is no task we cannot handle; all you need to do is place your order with us. As long as your instructions are clear, just trust we shall deliver irrespective of the discipline.
Are your writers competent enough to handle my paper?
Our essay writers are graduates with bachelor's, masters, Ph.D., and doctorate degrees in various subjects. The minimum requirement to be an essay writer with our essay writing service is to have a college degree. All our academic writers have a minimum of two years of academic writing. We have a stringent recruitment process to ensure that we get only the most competent essay writers in the industry. We also ensure that the writers are handsomely compensated for their value. The majority of our writers are native English speakers. As such, the fluency of language and grammar is impeccable.
What if I don't like the paper?
There is a very low likelihood that you won't like the paper.
Reasons being:
When assigning your order, we match the paper's discipline with the writer's field/specialization. Since all our writers are graduates, we match the paper's subject with the field the writer studied. For instance, if it's a nursing paper, only a nursing graduate and writer will handle it. Furthermore, all our writers have academic writing experience and top-notch research skills.
We have a quality assurance that reviews the paper before it gets to you. As such, we ensure that you get a paper that meets the required standard and will most definitely make the grade.
In the event that you don't like your paper:
The writer will revise the paper up to your pleasing. You have unlimited revisions. You simply need to highlight what specifically you don't like about the paper, and the writer will make the amendments. The paper will be revised until you are satisfied. Revisions are free of charge
We will have a different writer write the paper from scratch.
Last resort, if the above does not work, we will refund your money.
Will the professor find out I didn't write the paper myself?
Not at all. All papers are written from scratch. There is no way your tutor or instructor will realize that you did not write the paper yourself. In fact, we recommend using our assignment help services for consistent results.
What if the paper is plagiarized?
We check all papers for plagiarism before we submit them. We use powerful plagiarism checking software such as SafeAssign, LopesWrite, and Turnitin. We also upload the plagiarism report so that you can review it. We understand that plagiarism is academic suicide. We would not take the risk of submitting plagiarized work and jeopardize your academic journey. Furthermore, we do not sell or use prewritten papers, and each paper is written from scratch.
When will I get my paper?
You determine when you get the paper by setting the deadline when placing the order. All papers are delivered within the deadline. We are well aware that we operate in a time-sensitive industry. As such, we have laid out strategies to ensure that the client receives the paper on time and they never miss the deadline. We understand that papers that are submitted late have some points deducted. We do not want you to miss any points due to late submission. We work on beating deadlines by huge margins in order to ensure that you have ample time to review the paper before you submit it.
Will anyone find out that I used your services?
We have a privacy and confidentiality policy that guides our work. We NEVER share any customer information with third parties. Noone will ever know that you used our assignment help services. It's only between you and us. We are bound by our policies to protect the customer's identity and information. All your information, such as your names, phone number, email, order information, and so on, are protected. We have robust security systems that ensure that your data is protected. Hacking our systems is close to impossible, and it has never happened.
How our Assignment  Help Service Works
You fill all the paper instructions in the order form. Make sure you include all the helpful materials so that our academic writers can deliver the perfect paper. It will also help to eliminate unnecessary revisions.
2.      Pay for the order
Proceed to pay for the paper so that it can be assigned to one of our expert academic writers. The paper subject is matched with the writer's area of specialization.
3.      Track the progress
You communicate with the writer and know about the progress of the paper. The client can ask the writer for drafts of the paper. The client can upload extra material and include additional instructions from the lecturer. Receive a paper.
4.      Download the paper
The paper is sent to your email and uploaded to your personal account. You also get a plagiarism report attached to your paper.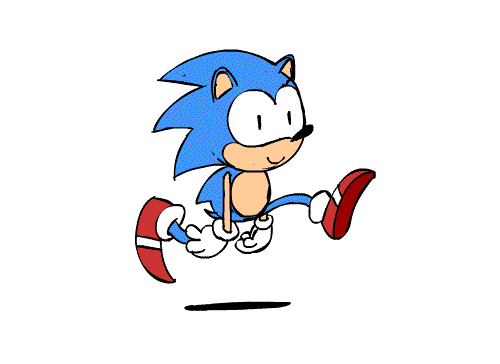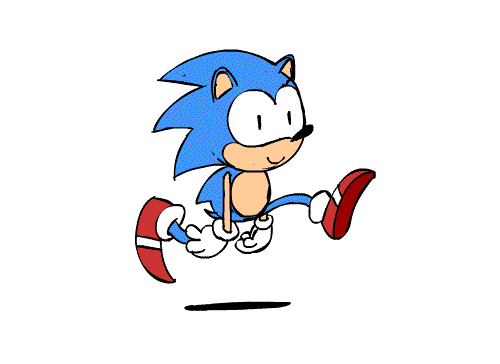 PLACE THIS ORDER OR A SIMILAR ORDER WITH US TODAY AND GET A PERFECT SCORE!!!
---