The Use of Biomedical Devices to Improve Patient Outcomes
Abstract
Don't use plagiarized sources. Get Your Custom Essay on
Use of Biomedical Devices to Improve Outcomes
Just from $9/Page
There have been tremendous advancements that have been made in the field of biomedical devices. All the advancements have been aimed at improving patient outcomes and preventing infections especially in orthopedic surgeries. Biomedical devices have offered an opportunity to doctors and researchers to improve upon their products with an aim of improving the patient's quality of life. Infection reduction and readmission rates have also been reduced. Biomechanics in surgery keep improving every day, such as better products that help better ERAS for patients. Doctors and researchers keep improving their products to make risk factors minimal and to create better and longer lasting products for patients of the present and future generations.
Introduction
There have been tremendous advances in biomedical devices and they keep improving with each passing day. These advances are aimed at improving patient outcomes and making more efficient products than in the past years. Researchers and doctors are continuously seeking better and new methods for improving the products in order to benefit their patients in the future (Rose, Cahill?Rowley and Butler). This continuous hunger for improvement has resulted in devices that are easier to use, reduce the length of stay in hospitals, and lower the risk of infection. In the past the rate of infection due to the use of biomedical devices was high and patients were afraid of using biomedical devices for fear of developing an infection. However, with the advancements in technology and push by researchers and doctors to improve on the devices, the rates of infections have decreased tremendously. The use of biomedical devices has also increased and there are numerous new devices that are targeted at improving patient outcomes and giving patients a better quality of life (Auyong et al.). There have also been advancements in minimally invasive surgeries that ensure that there is minimal trauma to the patient. Minimal invasive surgeries lead to a shorter recovery time for the patient and also reduces complications (Hebl et al.). Without advanced biomedical devices, this would not be possible. This paper aims at reviewing past literature regarding the advances in biomedical devices in surgery. The paper aims at demonstrating the impact that advances in biomedical devices have had on patients especially in regards to better recovery times, advances in products, and what the future holds. We hypothesize that advances in biomedical devices in surgery will reduce patient stays in hospital, offer better recovery for patients, advances in the products, and the future of biomedical devices.
Background
Biomedical devices have been in use for the longest time ever. Modern technology has allowed for the use of biomedical devices in a variety of ways to improve patient outcomes. In the past, most devices were not aimed at improving patient outcomes and the length of stay in hospitals was higher than expected. Doctors have always had a desire to ensure that they are able to reduce patient trauma during and after a surgery (Auyong et al.). In the past, many surgical procedures required that patients undergo open surgery even when the procedure could be easily done using minimally invasive strategies. However, due to lack of better devices, there were no alternatives and patients were forced to stay in hospitals for longer periods. Patients also had a higher rate of infection after undergoing an orthopedic surgery. This increased rate of infection was mostly due to the use of biomedical devices and this results in the removal and replacement of the device (Hebl et al.).
One hundred years ago there was little on offer in terms of medical devices and medical electronics areas. However, in the following 100 years, there have been tremendous improvements in this field and there are numerous biomedical devices that are in use to date. All these advances stemmed from the three main technologies of the stethoscope, electrocardiography, and X-ray medical imaging. Building upon these three technologies has allowed for the development of better devices that are aimed at improving the quality of life of patients and making surgery less invasive. A total hip replacement was not something that was possible in the past. This is now something that can be easily done and the patient recovery process is simplified.
The desire to improve patient outcomes and offer better solutions to patients has led to the developments we have seen in the biomedical devices. It is not possible to replace a worn-out knee or even perform a total hip replacement with reduced risks of infection (Hebl et al.). The devices are now better made and the chances of a patient getting an infection due to the effect of the device have been reduced tenfold. With the increase in total knee arthroplasty in the past decade, it was predicted that a decrease in the length of hospital stay would result in the increase in post-operative complications (Long). However, this has not been the case and the opposite happened. Currently, there are less post-operative complications and the length of hospital stay has been reduced by up to 40 percent (Holzapfel et al.). By incorporating recent innovations, it is possible to decrease the postoperative length of stay without increasing the rates of readmission.
The use of procedures that are less invasive has been beneficial to the patients and this has increased the patient's outcomes. Less invasive procedures result in reduces chances of infection and reduce the recovery period for the patient. A speedier recovery is beneficial to the patient in that they spend less time in the hospital and the financial burden is also reduced. Advancements in biomechanical devices have made it possible to a heart surgery to be performed without the need to fully open up the heart. This makes the procedure much safer and it is easier on the patient. There are reduced risks of complications since the procedure does not require the patient to be fully opened up. Biomechanical devices have advanced tremendously and they have made it easy for the doctors to perform procedures that were previously considered risky (Holzapfel et al.).
Advancements have also been made in the materials being used to develop the biomechanical devices. The use of longer-lasting materials ensures that the devices have better properties like corrosion resistance, rigidity, stiffness, strength, long fatigue life, biocompatibility, and fracture toughness. The use of longer lasting devices reduces the need for the patient to undergo another replacement due to wear and tear of the implant. This is also beneficial to the patient in that they will have a better quality of life and not have to worry about their implant failing. The materials in use today have been overly researched and it has been established that they are the best and they will offer the best guarantee to the patient.
Hypothesis Studies
As earlier indicated, we have identified three main hypothesis and they are better recovery, advances in products, and the future of biomedical devices. Better recovery or lower chances of infection for the patient has been shown to be possible and as Campoccia, Montanaro and Arciola indicate there have been significant strategies that have been aimed at preventing implant infections. Prevention should be the main goal as is the case in other medical fields. Therefore, there is a need to ensure that the implants being used will not lead to infection of the patient. The need to prevent contamination during implant installation has been overemphasized. Implant materials have been shown to contribute towards post-surgical infections because they present a site for host defenses where bacteria of any kind can easily establish (Campoccia, Montanaro and Arciola). Current technology is not focusing on containing the environment and personnel contamination. It is focusing on ways to ensure that reduce the vulnerability of the materials being used to microbial colonization. This advancement in technology will ensure that the actual implant being used is less prone to bacteria. The impact of a failed implant or the consequences of an infection is far more devastating and significant to the patient's mortality and health care costs (Martin). Therefore, there is a need to ensure that this is prevented. The authors have focused on the complexity of the battle to prevent infection after an implant has been put. Demonstrating the effects that infections can have on a patient and demonstrating the different ways that infections can be presented especially with the use of implants, the authors have managed to paint an image of how the sterility of the operating room environment alone cannot have much effect in preventing postoperative infections. They have recommended the use of advanced biomedical devices that have the capability to prevent the attachment of bacteria after the surgery has taken place.
The quality of life of patients was improved and patients reported a higher quality of life after the orthopedic surgery. Enhanced recovery after surgery (ERAS) has been shown to be effective and has resulted in reduced hospital stays for patients (Jones et al.). By looking at the perspective of the patient, the researchers were able to show a different side that had not been previously captured. Using the default measurements for ERAS meant that it was not possible to determine if the patients felt the system was effective or beneficial to them. However, the results of this study demonstrate that ERAS did not compromise patient satisfaction and patients preferred shorter stays in hospitals (Jones et al.). No patient likes staying in hospital longer than they need to and any extension that comes about due to complications is frowned upon by patients. By using advanced technology in orthopedic, patients are now able to reduce their length of stay in the hospital (Auyong et al.). This has also resulted in improved patient outcomes and better experiences for the patients.
Our second hypothesis focuses on advances in products. The invasiveness of surgical procedures cannot be overlooked when analyzing the quality of life of patients and recovery period after a surgery. There is a need to reduce the invasiveness of surgeries and this has been made possible by the use of biomedical devices (Hamed et al.; Hannan et al.). Having minimally invasive surgeries is now a common thing. Medical robotics has offered surgeons the assistance they need in order for them to perform safe and accurate minimally invasive surgeries. Combining the use of medical robotics with medical imaging technologies has the potential to improve the available information. Minimal invasive surgeries ensure that there is less trauma, blood loss, pain, better cosmesis, and scarring (Hamed et al.). The use of surgical robots allows for precision control and offer surgeons the ability to perform complex surgery with ease. When combined with medical imaging technologies, it becomes easier for the surgeon to easily see what needs to be sorted without having to open up the patients. These advances in products have made surgeries less complicated and less strenuous to the patient.
Advances in biomedical devices have resulted in the development of better equipment for use in orthopedic surgical procedures. There has been a development of faster, more flexible, lighter drills and saw blades (Ramie Miller). These have made it easy for the surgeon to use the equipment and prevent any accidental misuse. Surgeons have also been perfecting their techniques by using high-functioning computerized consoles. The development of care plans also plays a vital role and this is aided by advances in biomedical devices. Multidisciplinary collaboration has contributed tremendously to reducing the hospital stay for total hip and total knee arthroplasty patients (Lyndon, Boyd and Birbilis). It is now possible for the patients to be released from the hospital on the same day they undergo the operation.
The future of biomedical devices lies in the development of nanotechnology (Mazaheri et al.). Nanotechnology is aimed at overcoming diseases that are related at the nanoscale, which is where most of the biological molecules exist. This advancement will stimulate cell growth and allow for tissue regeneration (Christenson et al.). This will be beneficial to the patient in that they will not have to have implants forever. Nanomaterials are also attractive in that they are highly resistant to corrosion, high strength-to-weight ratio, antimicrobial release potentials, and tissue regeneration capabilities. There is also a need for the development of cutting-edge treatment strategies that will not require the use of implants (Goodman et al.). Smart biomaterials have been a challenge and the future will determine how applicable the use of this technology will be used. Embracing new approaches that are aimed at replacing the need to use permanent implants and instead make use of biological approaches that are targeted toward tissue repair and reconstitution.
Conclusion
Biomechanics in surgery is improving with each passing day. Better products will result in assist in better ERAS for patients. The main goal for biomechanical improvements has to do with improving patient outcomes. The quality of life for patients has been the main driver for improvements in biomechanical devices. With an aim of assisting patients and making their lives less strenuous after a surgery, doctors and researchers have managed to come up with surgical advances that reduce the pain of patients. The advances that have been made in the past 100 years in regards to biomedical devices can only indicate that the future holds more promising technological developments. Making use of robotics in surgical procedures has made surgeries less invasive, which has resulted in the improved recovery period. Reducing the risk factors that are associated with invasive surgeries has meant that complex orthopedic surgical procedures can be performed with ease. Doctors and researchers keep improving their products in order to reduce the risk factors associated with surgeries. The creation of better and long-lasting products for patients is essential to eliminate the need for patients having to undergo unnecessary surgeries or replacements.
References
Auyong, David B, et al. "Reduced Length of Hospitalization in Primary Total Knee Arthroplasty Patients Using an Updated Enhanced Recovery after Orthopedic Surgery (Eras) Pathway." The Journal of arthroplasty 30.10 (2015): 1705-09. Print.
Campoccia, Davide, Lucio Montanaro, and Carla Renata Arciola. "The Significance of Infection Related to Orthopedic Devices and Issues of Antibiotic Resistance." Biomaterials 27.11 (2006): 2331-39. Print.
Christenson, Elizabeth M, et al. "Nanobiomaterial Applications in Orthopedics." Journal of Orthopaedic Research 25.1 (2007): 11-22. Print.
Goodman, Stuart B, et al. "The Future of Biologic Coatings for Orthopaedic Implants." Biomaterials 34.13 (2013): 3174-83. Print.
Hamed, Abbi, et al. "Advances in Haptics, Tactile Sensing, and Manipulation for Robot-Assisted Minimally Invasive Surgery, Noninvasive Surgery, and Diagnosis." Journal of Robotics 2012 (2012). Print.
Hannan, Mahammad A, et al. "Energy Harvesting for the Implantable Biomedical Devices: Issues and Challenges." Biomedical engineering online 13.1 (2014): 79. Print.
Hebl, James R, et al. "A Pre-Emptive Multimodal Pathway Featuring Peripheral Nerve Block Improves Perioperative Outcomes after Major Orthopedic Surgery." Regional anesthesia and pain medicine 33.6 (2008): 510-17. Print.
Holzapfel, Boris Michael, et al. "How Smart Do Biomaterials Need to Be? A Translational Science and Clinical Point of View." Advanced drug delivery reviews 65.4 (2013): 581-603. Print.
Jones, EL, et al. "A Systematic Review of Patient Reported Outcomes and Patient Experience in Enhanced Recovery after Orthopaedic Surgery." The Annals of The Royal College of Surgeons of England 96.2 (2014): 89-94. Print.
Long, Philip H. "Medical Devices in Orthopedic Applications." Toxicologic pathology 36.1 (2008): 85-91. Print.
Lyndon, Jessica A, Ben J Boyd, and Nick Birbilis. "Metallic Implant Drug/Device Combinations for Controlled Drug Release in Orthopaedic Applications." Journal of Controlled Release 179 (2014): 63-75. Print.
Martin, David C. "Molecular Design, Synthesis, and Characterization of Conjugated Polymers for Interfacing Electronic Biomedical Devices with Living Tissue." MRS Communications 5.2 (2015): 131-53. Print.
Mazaheri, Mozhdeh, et al. "Nanomedicine Applications in Orthopedic Medicine: State of the Art." International journal of nanomedicine 10 (2015): 6039. Print.
Ramie Miller. "Advances in Orthopedic Surgery." AORN Journal 108.1 (2018): 9-11. Print.
Rose, Jessica, Katelyn Cahill?Rowley, and Erin E Butler. "Artificial Walking Technologies to Improve Gait in Cerebral Palsy: Multichannel Neuromuscular Stimulation." Artificial organs 41.11 (2017): E233-E39. Print.
---
Are you busy and do not have time to handle your assignment? Are you scared that your paper will not make the grade? Do you have responsibilities that may hinder you from turning in your assignment on time? Are you tired and can barely handle your assignment? Are your grades inconsistent?
Whichever your reason is, it is valid! You can get professional academic help from our service at affordable rates. We have a team of professional academic writers who can handle all your assignments.
Plagiarism free papers
Timely delivery
Any deadline
Skilled, Experienced Native English Writers
Subject-relevant academic writer
Adherence to paper instructions
Ability to tackle bulk assignments
Reasonable prices
24/7 Customer Support
Get superb grades consistently
Online Academic Help With Different Subjects
Literature
Students barely have time to read. We got you! Have your literature essay or book review written without having the hassle of reading the book. You can get your literature paper custom-written for you by our literature specialists.
Finance
Do you struggle with finance? No need to torture yourself if finance is not your cup of tea. You can order your finance paper from our academic writing service and get 100% original work from competent finance experts.
Computer science
Computer science is a tough subject. Fortunately, our computer science experts are up to the match. No need to stress and have sleepless nights. Our academic writers will tackle all your computer science assignments and deliver them on time. Let us handle all your python, java, ruby, JavaScript, php , C+ assignments!
Psychology
While psychology may be an interesting subject, you may lack sufficient time to handle your assignments. Don't despair; by using our academic writing service, you can be assured of perfect grades. Moreover, your grades will be consistent.
Engineering
Engineering is quite a demanding subject. Students face a lot of pressure and barely have enough time to do what they love to do. Our academic writing service got you covered! Our engineering specialists follow the paper instructions and ensure timely delivery of the paper.
Nursing
In the nursing course, you may have difficulties with literature reviews, annotated bibliographies, critical essays, and other assignments. Our nursing assignment writers will offer you professional nursing paper help at low prices.
Sociology
Truth be told, sociology papers can be quite exhausting. Our academic writing service relieves you of fatigue, pressure, and stress. You can relax and have peace of mind as our academic writers handle your sociology assignment.
Business
We take pride in having some of the best business writers in the industry. Our business writers have a lot of experience in the field. They are reliable, and you can be assured of a high-grade paper. They are able to handle business papers of any subject, length, deadline, and difficulty!
Statistics
We boast of having some of the most experienced statistics experts in the industry. Our statistics experts have diverse skills, expertise, and knowledge to handle any kind of assignment. They have access to all kinds of software to get your assignment done.
Law
Writing a law essay may prove to be an insurmountable obstacle, especially when you need to know the peculiarities of the legislative framework. Take advantage of our top-notch law specialists and get superb grades and 100% satisfaction.
What discipline/subjects do you deal in?
We have highlighted some of the most popular subjects we handle above. Those are just a tip of the iceberg. We deal in all academic disciplines since our writers are as diverse. They have been drawn from across all disciplines, and orders are assigned to those writers believed to be the best in the field. In a nutshell, there is no task we cannot handle; all you need to do is place your order with us. As long as your instructions are clear, just trust we shall deliver irrespective of the discipline.
Are your writers competent enough to handle my paper?
Our essay writers are graduates with bachelor's, masters, Ph.D., and doctorate degrees in various subjects. The minimum requirement to be an essay writer with our essay writing service is to have a college degree. All our academic writers have a minimum of two years of academic writing. We have a stringent recruitment process to ensure that we get only the most competent essay writers in the industry. We also ensure that the writers are handsomely compensated for their value. The majority of our writers are native English speakers. As such, the fluency of language and grammar is impeccable.
What if I don't like the paper?
There is a very low likelihood that you won't like the paper.
Reasons being:
When assigning your order, we match the paper's discipline with the writer's field/specialization. Since all our writers are graduates, we match the paper's subject with the field the writer studied. For instance, if it's a nursing paper, only a nursing graduate and writer will handle it. Furthermore, all our writers have academic writing experience and top-notch research skills.
We have a quality assurance that reviews the paper before it gets to you. As such, we ensure that you get a paper that meets the required standard and will most definitely make the grade.
In the event that you don't like your paper:
The writer will revise the paper up to your pleasing. You have unlimited revisions. You simply need to highlight what specifically you don't like about the paper, and the writer will make the amendments. The paper will be revised until you are satisfied. Revisions are free of charge
We will have a different writer write the paper from scratch.
Last resort, if the above does not work, we will refund your money.
Will the professor find out I didn't write the paper myself?
Not at all. All papers are written from scratch. There is no way your tutor or instructor will realize that you did not write the paper yourself. In fact, we recommend using our assignment help services for consistent results.
What if the paper is plagiarized?
We check all papers for plagiarism before we submit them. We use powerful plagiarism checking software such as SafeAssign, LopesWrite, and Turnitin. We also upload the plagiarism report so that you can review it. We understand that plagiarism is academic suicide. We would not take the risk of submitting plagiarized work and jeopardize your academic journey. Furthermore, we do not sell or use prewritten papers, and each paper is written from scratch.
When will I get my paper?
You determine when you get the paper by setting the deadline when placing the order. All papers are delivered within the deadline. We are well aware that we operate in a time-sensitive industry. As such, we have laid out strategies to ensure that the client receives the paper on time and they never miss the deadline. We understand that papers that are submitted late have some points deducted. We do not want you to miss any points due to late submission. We work on beating deadlines by huge margins in order to ensure that you have ample time to review the paper before you submit it.
Will anyone find out that I used your services?
We have a privacy and confidentiality policy that guides our work. We NEVER share any customer information with third parties. Noone will ever know that you used our assignment help services. It's only between you and us. We are bound by our policies to protect the customer's identity and information. All your information, such as your names, phone number, email, order information, and so on, are protected. We have robust security systems that ensure that your data is protected. Hacking our systems is close to impossible, and it has never happened.
How our Assignment  Help Service Works
You fill all the paper instructions in the order form. Make sure you include all the helpful materials so that our academic writers can deliver the perfect paper. It will also help to eliminate unnecessary revisions.
2.      Pay for the order
Proceed to pay for the paper so that it can be assigned to one of our expert academic writers. The paper subject is matched with the writer's area of specialization.
3.      Track the progress
You communicate with the writer and know about the progress of the paper. The client can ask the writer for drafts of the paper. The client can upload extra material and include additional instructions from the lecturer. Receive a paper.
4.      Download the paper
The paper is sent to your email and uploaded to your personal account. You also get a plagiarism report attached to your paper.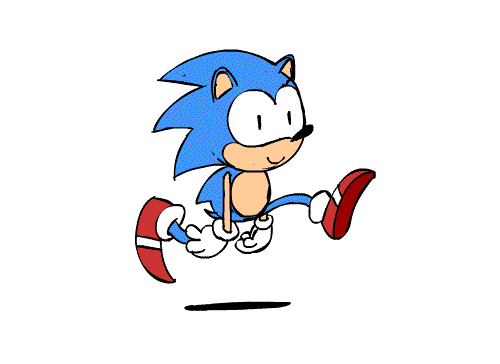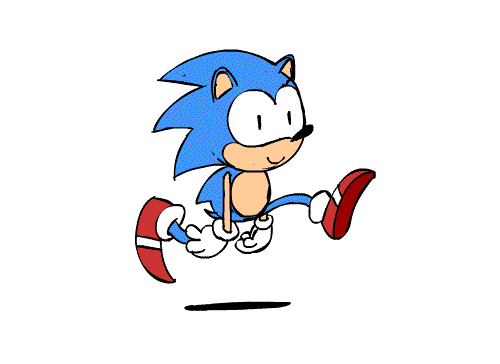 PLACE THIS ORDER OR A SIMILAR ORDER WITH US TODAY AND GET A PERFECT SCORE!!!
---